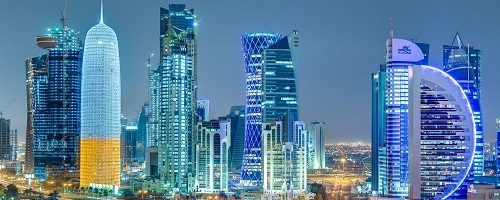 Can citizens play a role in improving their cities and services? Can ordinary people help minimize the time their waste spends in the neighbourhood bin? Can they reduce traffic jams or make street lighting more efficient? Through accumulated action, can they help rationalize municipal spending?
The answer to all of these questions is "yes", and now more than ever. We are living in an era of digital urban democracy, in which citizens interact directly with the local government in an ongoing effort to improve living standards.
The provision of municipal services and governance has long been the responsibility of city governments; in recent years, services have steadily been outsourced to the private sector. In macroeconomic terms, cities comprise local government, the private sector and citizens, and these are the three main areas on which the improved city management and efficiency hinge. This is achieved through responsible democratic digital citizen participation.
When citizen participation programmes are implemented correctly, a large number of people get involved directly in decision-making processes, which in turn leads to much more transparent and efficient governance.
Citizen participation programmes are not a new concept (for example, surveys have existed for a long time); however, new technologies can be used to grow them exponentially, notably reducing costs and allowing for real-time management. This leads to a shift from symbolic representation to mass participation, with notable results in the short term.
Technology and citizens
It is essential to place technology at the disposal of citizens who wish to contribute their help and expertise. Based on a commitment to governance of the city's infrastructure by politicians and business, citizens can provide value-added information which can enhance service delivery and improve perceptions. Citizen involvement is an area that the government and business have yet to address.
If citizens are aware of how services are provided throughout the value chain, and they are able to participate in the process (co-produced services), they will better understand how their taxes are spent, which should reinforce the idea that those services are valuable and absolutely necessary.
This same process will also shine a light on tasks that are currently invisible or only appear at times of crisis. In budget terms, it is desirable that citizens have a vote and a voice and that they know how certain microeconomic budget items are allocated and how they affect the city's day-to-day functioning.
The value of Big Data
The technology required to meet this objective includes computers, mobile devices and communications technology. The use of mobile apps providing information to citizens is growing at a very rapid pace.
Data is a fundamental part of this challenge. Data from human activity, infrastructure and the environment will play a vital role in understanding the need for municipal services. This collection of "raw" information is known as Big Data, and it must be analysed and evaluated with a view to placing it "at the service of services".
There are various platforms for municipal data and there's even talk of platforms for selling data (a new business model in itself). There is an inherent political advantage in all this: data transparency leads to a greater connection between city governments and citizens.
City-citizen relationship: time to participate
This transformation should lead to more direct interactions between citizens and their city, empowering them to report incidents and voluntarily offer suggestions, recommend improvements, offer their opinions on the quality and location of urban furniture, etc., using geolocation processes.
Our Cities division believes in ongoing, dynamic two-way communication. To that end, it is essential that applications are simple to use so that citizens can participate quickly and easily. Mobile apps provide this sort of intuitive use of technology.
One way to promote the use of apps so as to attain a true "urban digital democracy" is to offered little rewards: free parking, tickets to museums, lower taxes (real estate, garbage, road), etc.
The result is that citizen participation provides a social insight into service delivery. "Municipal Social Responsibility" driving change in cities: each citizen is just another "sensor" in the city, which can be leveraged appropriately with apps and good communication channels so as to close the loop between the city and urban planning.
Otherwise, "CityZensors" will send their information through other, pre-existing channels, e.g. social media. The idea is to improve this system. Citizens must feel that they are being heard and that their suggestions have a real impact on service delivery, budgets and urban planning. To that end, these two-way communication channels must be multiplied.
Entrepreneurs
There is a key driver behind this progress; entrepreneurs and new, innovative business models. Spain has many start-ups and budding small companies, often located in tech incubators, which have a huge capacity to generate new ideas and approaches. Entrepreneurs are an economic driver and play a distinguishing role: they will be responsible for growing the two-way communication channels between the city, citizens and service providers.
In short, the goal is to improve the way we manage services, make our operations more efficient, reduce errors and use resources sparingly. This is what we call the "evolution of services". The combination of social participation and indicators provided by infrastructure (traffic levels, smart trash bin sensors,…) will enable us to estimate the demand for a specific municipal service.
We are launching a new initiative for entrepreneurs, and for cities
The citizen is a basic pillar of the company's approach to cities. With this in mind, in the coming weeks, Ferrovial Servicios and Ferrovial's Innovation area are launching a new initiative in connection with smart cities.
The challenge, to be rolled out in several cities in Spain, is to find ideas and solutions which encourage citizens to participate in improving the provision of municipal services.
This initiative will be aimed at entrepreneurs and SMEs. The winning solutions in each city may be rolled out in a pilot project in that city with a view to strengthening those entrepreneurs' projects and enabling them to market their business ideas, always with the citizen as the focal point of the smart city model.