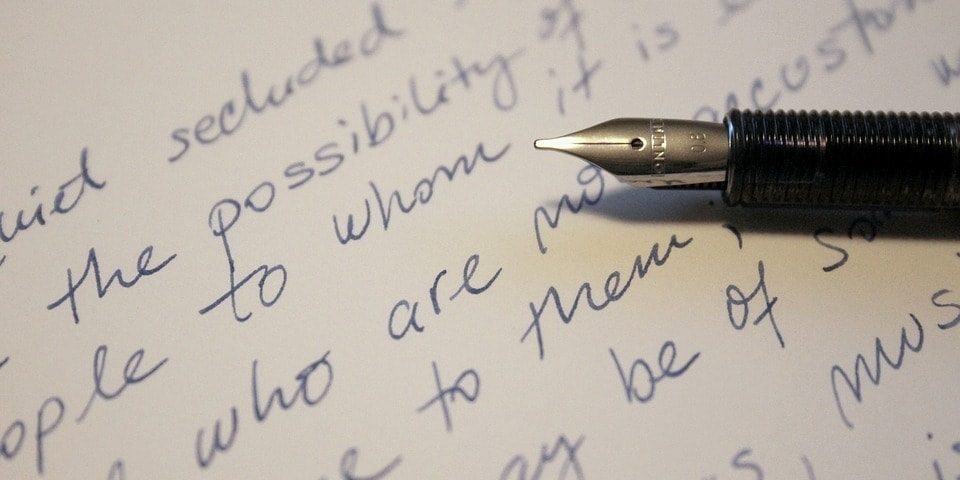 Today, Saturday 23rd April 2016, it is World Book Day, coinciding with the day Cervantes was buried, the date Shakespeare died (using the Julian calendar) and Saint George's Day.
With this celebratory spirit in mind, today we will be looking at a few people who, not content with being only engineers, architects or technical experts, decided to address another of their passions: writing. Some (of the many) architects and engineers who were also writers.
The arts or sciences?
From a young age, and in compliance with an education model that was born of the Second Industrial Revolution, we have been classified in one of two large categories: do you pertain to the arts or sciences? But not both, because what do mathematics or physics have to do with language? Right?
In fact, almost 150 years after this classification first appeared, the gap between both passions seems to be widening. This is a dirty trick against those of us who enjoy technical areas with numbers, and the arts and the written language, and we have had to learn to develop both facets.
Juan Benet, civil engineer and writer
A writer of drama, essays, short stories and novels (which were his speciality), Juan Benet is one of the writers who acts as a link between generations of literary greats (such as Baroja) and modern writers making a name for themselves today.
Benet learned to balance engineering and the arts at an early age. In 1948, when he joined the Escuela Superior de Caminos, Canales y Puertos (School of Civil Engineering), he had already been involved in the literary circle of Pio Baroja for two years, immersing himself in the era's literary milieu. He balanced a university engineering background with writers' cafés, which would draw him to the arts.
During the same year in which he undertook his first engineering internship in Finland (1953), he began to publish his plays. He divided his life between numbers and letters, working on canals, dams and in the Ministry of Public Works in Madrid, and publishing his tales, short stories and, finally, novels.
Primo Levi, writer and chemical engineer
Levi studied chemistry in Turin (Italy) in 1941, although his industrial career was curtailed with the European racial laws of the time. As an Italian Jew, he was soon persecuted. In December 1943, he was captured by the Nazi regime and sent to Auschwitz where he survived "via a combination of his extensive knowledge of chemistry, the humanity of a precious few other prisoners, and simple luck."
It was there, in Auschwitz, where his passion for the arts became evident. He returned to Turin where he wrote two of his most famous works, The Truce and If This Is a Man. These works continue to be studied today, along with half of his writings.
Fyodor Dostoyevsky, military engineer and writer
Fyodor Dostoyevsky. Portrait by Vasily Perov
Fyodor Dostoyevsky is perhaps more famous as a writer than Levi, but few people know that this writer studied at the Nikolayev Military Engineering Institute in Saint Petersburg (in 1837 in what was then the Russian Empire).
It was there, in the school's library, where he started reading Shakespeare at sixteen years old. And writing. Developing from a difficult childhood and challenging life, he became the father of existentialism, analysing the human condition with his words.
However, before this he enjoyed a military career as an engineer, reaching Director General of Engineers in Saint Petersburg and the rank of second lieutenant.
Stendhal, mathematician and writer
Stendhal, which is the pen name of Marie-Henri Beyle, was a 19th century Frenchman known as one of realism's most important writers. Of course, he was also known as a pioneer in this philosophical area. Although he did not complete his studies in mathematics, or any other area, he definitely struggled between the sciences and the arts.
Like his Russian colleague, Stendhal entered the army, left, and was accused of being a traitor sometime after. Among his works, those of a biographical nature stand out, including Napoleon: A Life, and those covering the lives of Joseph Haydn, Wolfgang Mozart and Pietro Metastasio.
Luis Buñuel, writer and agricultural engineer
Writer, director and engineer. This Spaniard, who had to flee Spain due to the dictatorship, took refuge in Mexico and France, where he made a name for himself as a filmmaker.
However, this doesn't mean he abandoned his passion for writing. For years, he published poetry, prose poetry and short stories, which he then alternated with plays in addition to several books. Little by little, he substituted the writing of poetry with that of film scripts, finally making the leap into the sector where he would come to be famous.
Joan Margarit, architect and poet
Architect, writer, poet and professor. This retired Spanish professor, the son of an architect and school teacher, ended up inheriting both passions and he developed them over the years. Both careers, technical and poetry, have been successful.
As an architect, he is a Professor of Structural Analysis at the ETSAB (Barcelona School of Architecture), and he has undertaken hundreds of important renovation and construction projects. Perhaps the most notable of these is his participation in the structural management of Gaudi's Sagrada Familia.
Although he has received more than ten significant awards throughout his life, we should highlight that in 2008 he received the Premio Nacional de Poesía[3] (National Poetry Award) and the Premi Nacional de Literatura from the Generalitat de Cataluña[4] (National Literature Award).
Albert Espinosa, writer and chemist
A scriptwriter, playwright, writer, actor, film director, and graduate of Industrial Chemical Engineering. Espinosa never practised as an engineer, but take nothing away from him. Evidently, he is famous due to his work in the arts and his career in film and theatre in particular.
His most renowned piece may be Planta 4ª, a film with autobiographical tones describing the experience of a group of children suffering from cancer. He has received more than a few theatre, film, scriptwriting and television awards.
Without a future that paints words in fiction, it is rather difficult to invent the future of engineering; it is the latter that is responsible for making the arts accessible to all those who seek them, thanks to modern inventions that democratise teaching and schooling. The sciences and the arts are closer than they seem, and they have mutually depended on each other for some time. What better way to celebrate them than with a special day?
What about you? Do you belong to the arts or sciences?