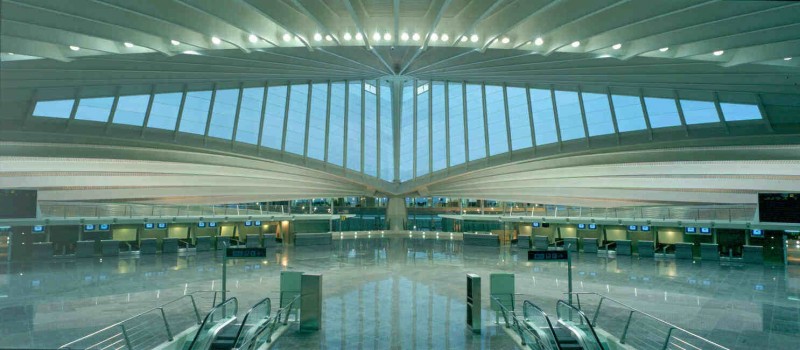 Over the years Ferrovial has taken part in the construction of various terminals and airports around the world. A construction project, in addition to achieving the functional goals of the building in question, must also pay attention to the aesthetic effects of the design. In this respect many airports buildings have become benchmarks for the sheer beauty of their  design. The six projects implemented by Ferrovial described below are  examples of airports that stand out because of their unique design.
The new terminal for Sondika Airport, Bilbao (1996 – 2000)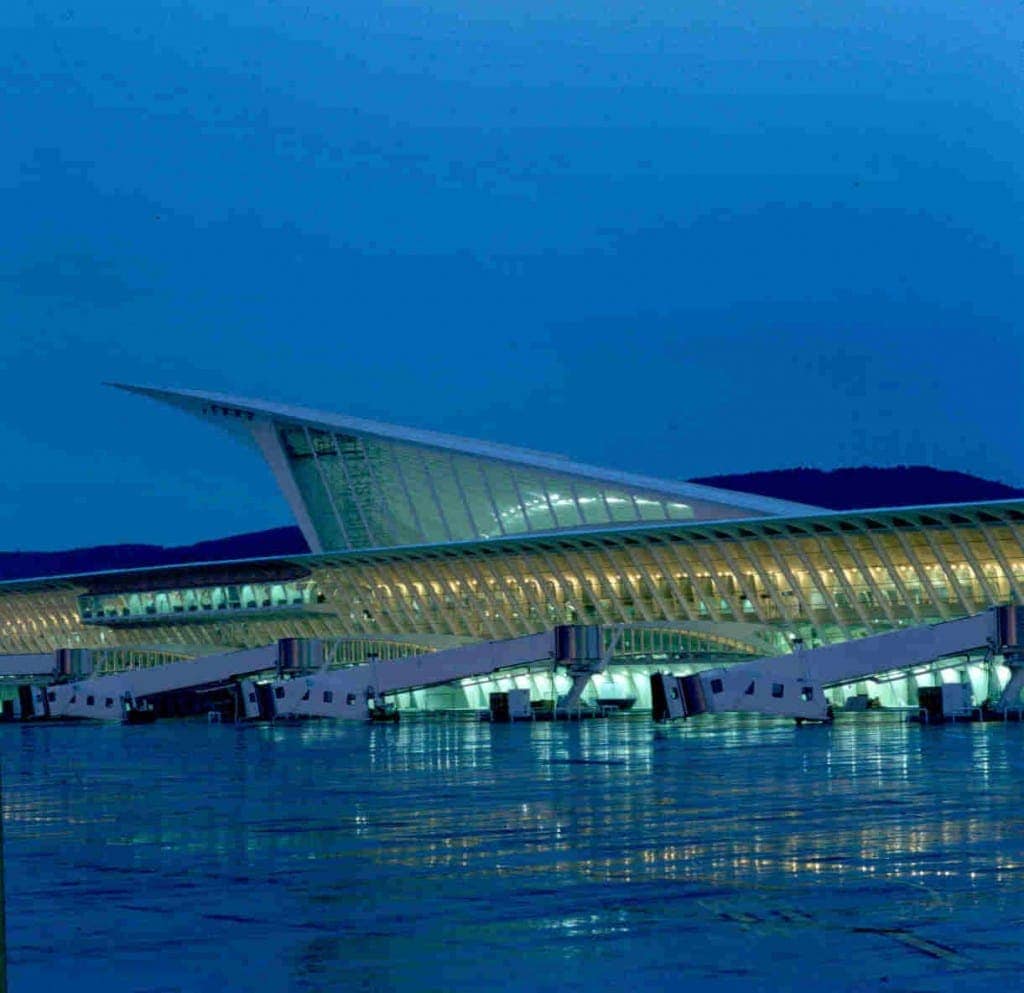 Bilbao Airport entered service on 19 September 1948 with a flight carrying thirty-three passengers to Madrid. Forty-eight years later the works for the new terminal began in response to the airport's need to increase its capacity.  Designed by the prestigious architect Santiago Calatrava. The new terminal building is notable for the aesthetic effect of its white concrete forms into which the floor area of 39,000 square metres is arranged to meet the demands of the modern city of Bilbao.
Control Tower, Madrid – Barajas (1997 – 1998)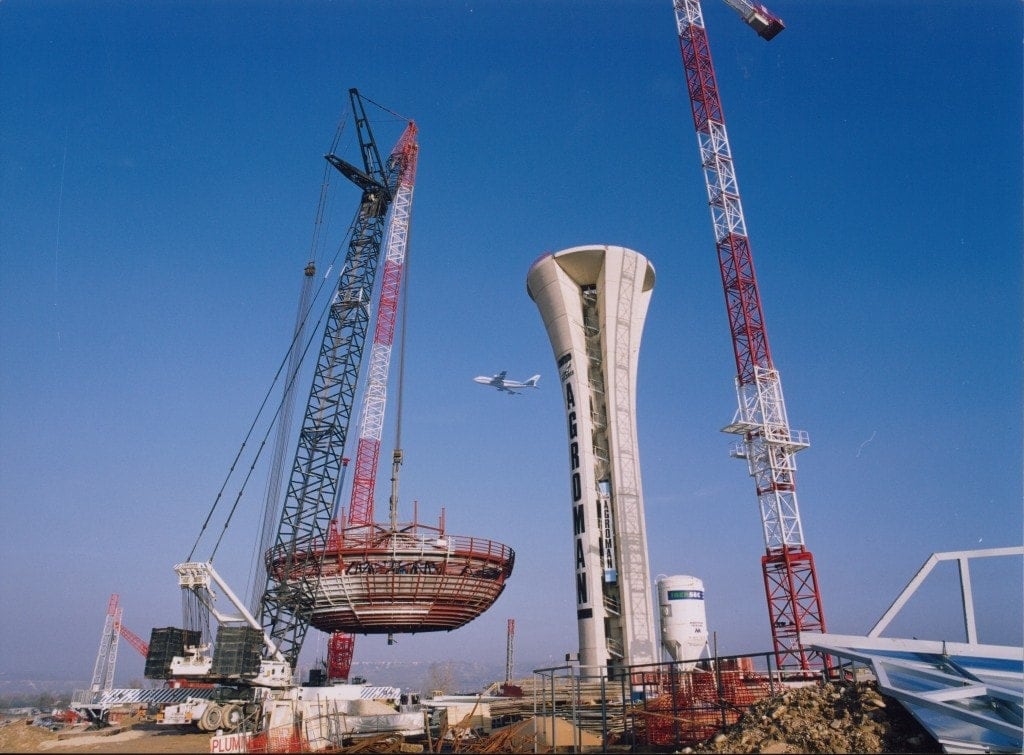 The control tower is just as important as the terminal. From here the air traffic controllers manage the traffic as if they were conducting a symphony orchestra, and to do so they need the best visibility and infrastructures. The new control facility at Barajas was designed by Bruce S. Fairbanks as a 71 metre-high tower  composed of 48 prefabricated voussoirs, 650 tonnes of structural steel and 4,500 cubic metres of concrete.
Terminal 4, Madrid – Barajas (2000 – 2005)
The latest terminal at the capital's airport is noteworthy for its impressive and original roof, designed by Richard Rogers and Antonio Lamela. 26,841 tonnes of structural steel were used This space has a total area of 534,000 square metres,   26,841 tonnes of structural steel were used and a facade of 4,.411 square metres, giving it the capacity to handle 35 million passengers a year. This building   received an award at the tenth edition of the Puente de Alcántara International Prize for outstanding public works projects.
New Control Tower for Prat Airport, Barcelona (2003 – 2004)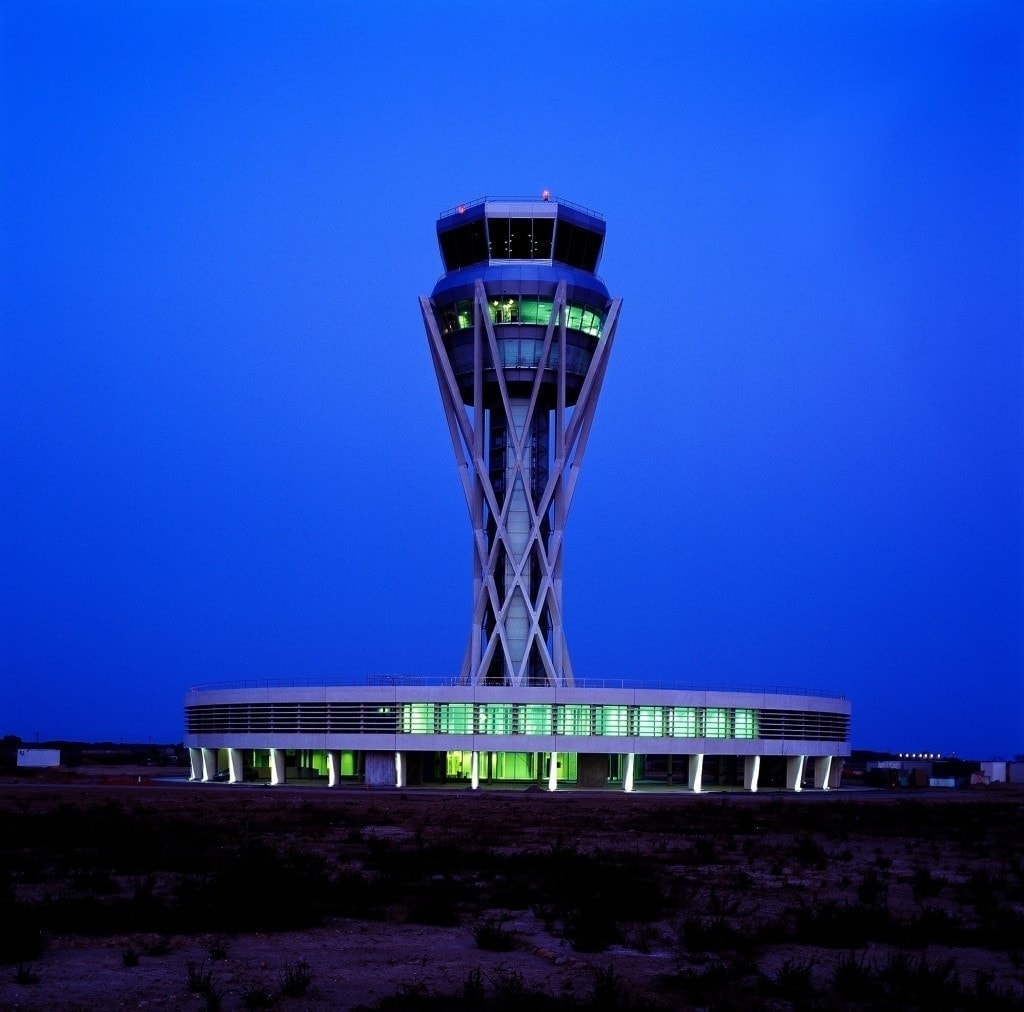 Bruce S. Fairbanks was once again entrusted with the architecture of a control tower, this time in Barcelona. He designed a 62 metre-high tower composed of 80 prefabricated voussoirs.
New Terminal 2 for Heathrow Airport, London (2010 – 2014)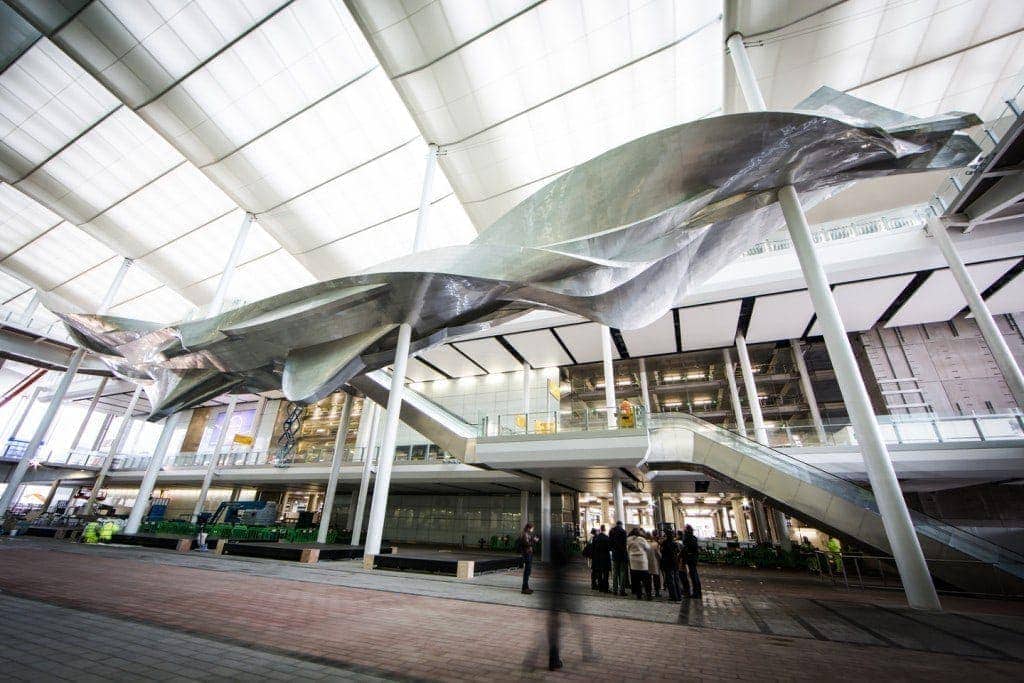 Terminal 2 of the emblematic London airport was designed with aesthetic, efficiency and sustainability criteria in mind and  it is known as Europe's greenest airport terminal. Norman Foster and Luis Vidal were entrusted with the design. Its built area of 180,000 square metres contains 162 check-in counters,  12 aircraft fingers.
If you pass through any of these airports, stop and take a moment to appreciate their beauty. Share any photos that you take on your social networks and don't forget to mention us on Twitter and Instagram!