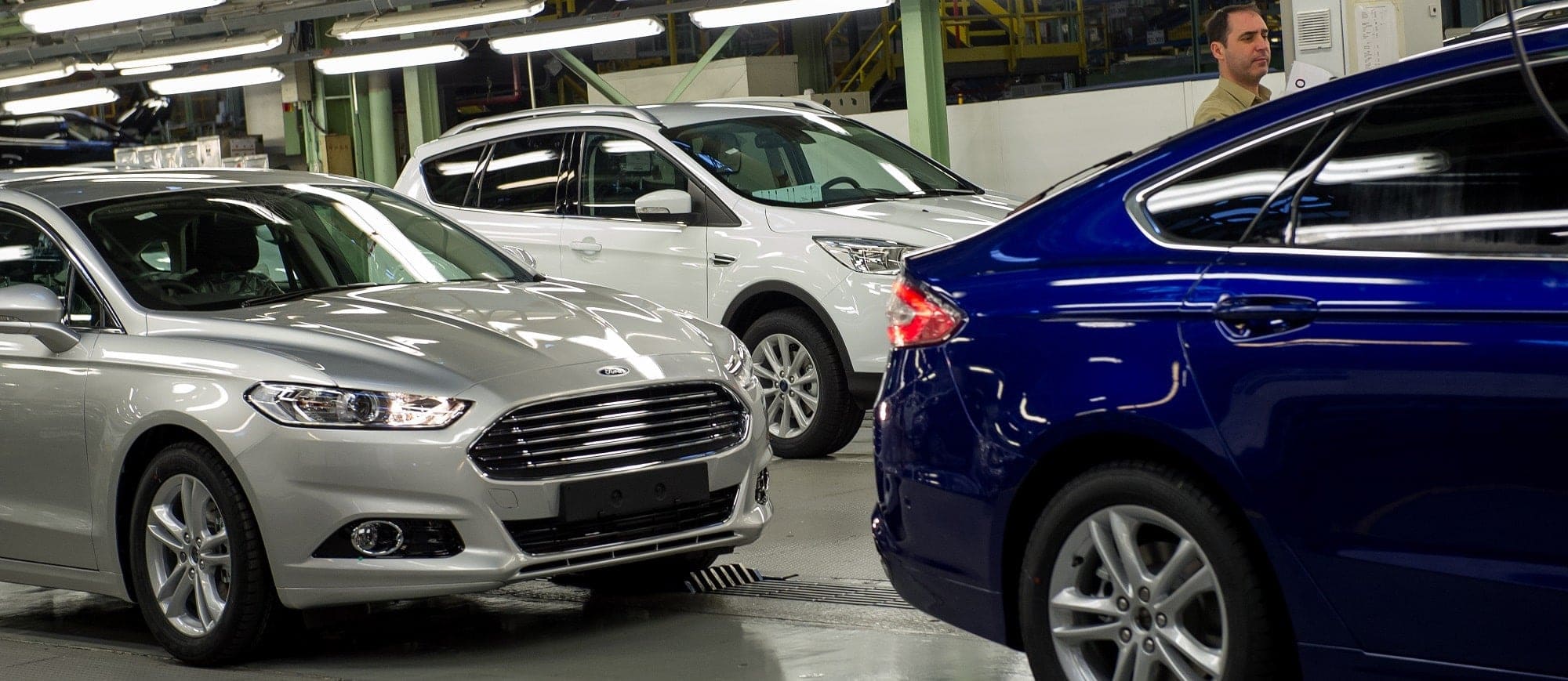 Ford Motor Company is one of the best-known automobile companies in the world. Established in June 1903 by Henry Ford, it is currently based in Michigan and has 67 plants throughout the world. One of its greatest achievements was the introduction of an assembly line – a production model where each worker had a specific function – with the use of the most advanced machinery. Today, it still aims to carry out the whole car production assembly line.
Since it was established, however, now more than 100 years ago, its processes and values have changed. Its main goal now includes carrying out the whole production process in a sustainable manner, in order to reduce its environmental impact. Ford is committed to doing business responsibly, by treating its consumers, staff, communities and the planet with respect.
The road to sustainability
In 2015, the company introduced a new energy management system, remotely controlling its energy consumption. This resulted in a 25% reduction in energy consumption compared to 2011. Between 2013 and 2015 it also reduced overall water consumption per car produced, as well as CO2 emissions.
But the company wanted to go further, and in 2016 Ford started thinking about how to reuse all the waste generated in its European plants which currently ended up in landfill. This is where the Ferrovial Services Spain team came in.
Recycling waste and adding value
In order to improve processes in line with its sustainability objectives, Ferrovial Services is working on integral management of all the waste generated at the Ford factory in Almussafes, in Valencia. This involves making sure that none of the waste generated ends up in landfill, but is instead given a new lease of life. The project is known as Zero Waste to Landfill, and has been achieved through recycling, creating value from waste, or as part of an innovative alternative fuel.
The Ford Valencia plant has been the first in the automobile sector in Spain to achieve this milestone, with no waste from the manufacture of vehicles going to landfill.
This project, which has been implemented in the whole of Europe, has reduced the volume of waste going to landfill from 6,000 tonnes to zero in the space of 5 years, from 12 production plants spread throughout the continent. This is equivalent to the amount of waste produced by a town with a population of 12,500; or the 1.2 million cars manufactured by Ford every year.
The Zero Waste to Landfill milestone, in addition to providing numerous environmental benefits, strengthens the commitment of both Ford and Ferrovial to the environment and future generations, striving for a cleaner and more sustainable planet.
How has this been achieved?
The Zero Waste to Landfill corporate objective required enormous effort and commitment from Ford. Since 1997, Ferrovial is responsible for integral management of their waste in Spain, and the end result has been that today no waste ends up in landfill, with value being added to or created from such waste.
For Ferrovial, the project has given us the opportunity to provide a distinctive service, following stringent environmental standards to avoid any of the waste produced in the factory going to landfill.
Stages in the Zero Waste to Landfill project
In a first stage, we analysed all the types of waste being created at the Ford factory to design a model for implementation of the Zero Waste to Landfill goal. During this process, we identified waste that could form part of the new process, and waste that was impossible to recycle or add value to, and thus required a different solution.
In a second stage, we searched for, identified and set up links with other waste treatment plants which could create value from all the waste generated in the factory. This has been one of the most difficult challenges, since "car industry waste" is classified into dangerous waste and non-dangerous waste, with the former being treated by other factories where possible.
Finally, we designed a process for generating alternative fuel for cement manufacturers from waste which could not be subjected to conventional treatment methods.
At the same time, financial adjustments have been made to streamline the costs of the final management process for both companies.
Thanks to this project, all the waste from car production which previously went to landfill is now given a new lease of life through the circular economy. This has achieved a reduction in environmental costs, thereby providing a better quality of life for today's citizens and future generations, with Ford becoming a benchmark model to be followed.