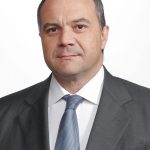 Jorge Tejedo Orts
Jorge Tejedo Orts is currently Regional Director for the Treatment and Environmental Management Directorate of Ferrovial Services Spain, responsible for the Valencia Community, Murcia, Aragón and the Balearic Islands.Jorge pursued vocational administrative training and went on to obtain a Masters in environmental strategy and management through the University of Valencia. He has been working in the services and waste sector since 1989.Jorge has previously worked for companies such as Secolen and Ecocat, leading large projects for soil decontamination and specific treatment of dangerous waste, and managing large contracts with industrial clients such as Ford, BP OIL or UBE.
Subscribe to our newsletter
Subscribe now and you will receive our top posts and keep up to date on the latest from our blog.
Utilizamos cookies propias y de terceros para posibilitar, personalizar y analizar la navegación, mejorando la calidad de los servicios. Haciendo click en el botón "Acepto todas las cookies", acepta su uso conforme a nuestra
política de cookies
. Puede cambiar sus preferencias tanto en su navegador como en el panel de gestión de cookies que aparece a continuación. Si desea más información, consulte la
Política de Cookies
.
Accept all cookies
Cookies settings