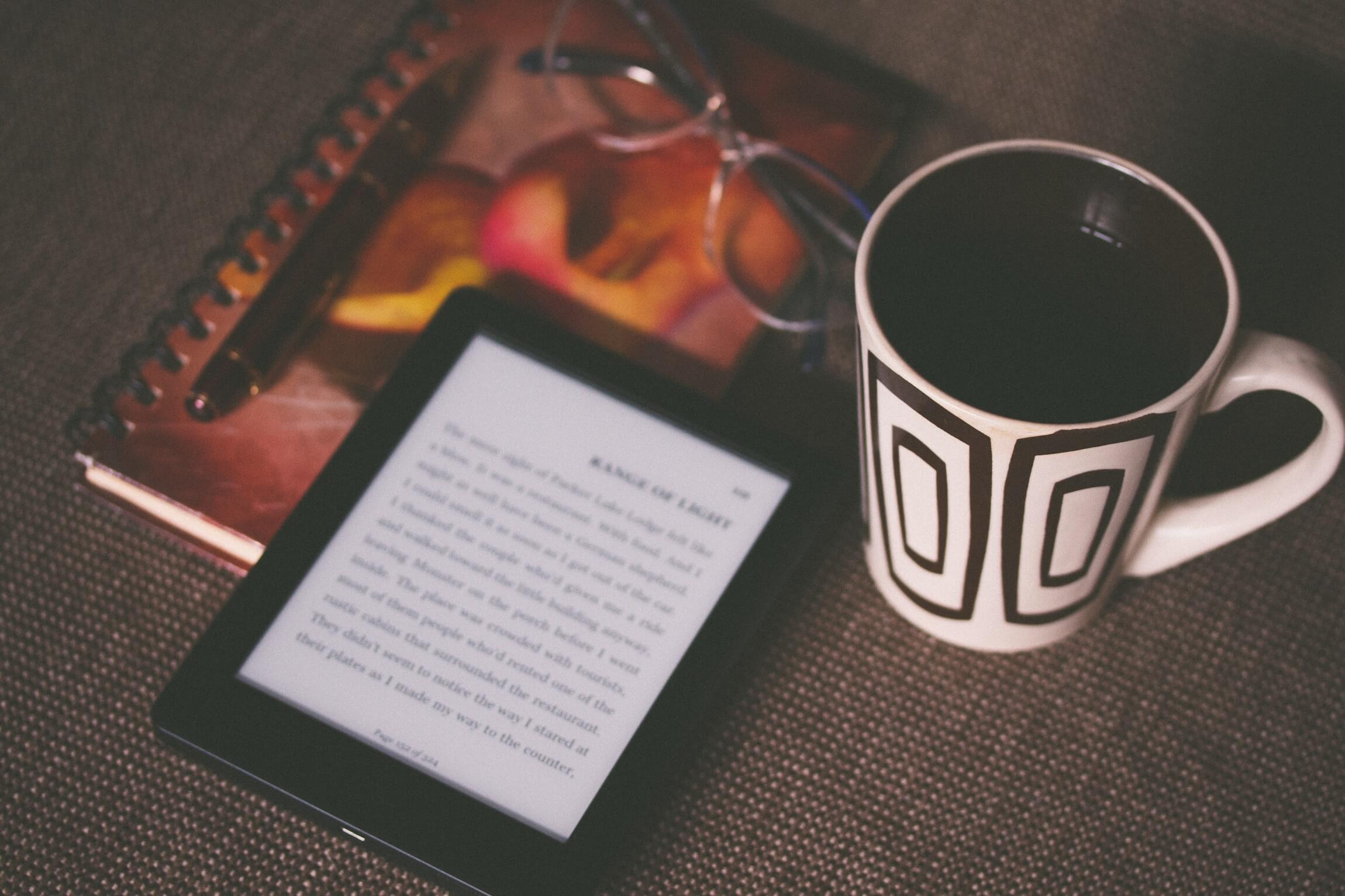 Christmas is just around the corner, and the constant pressure to make everyone happy whilst also not having to deal with the guilt of waste or buying into irresponsible consumerist propaganda is sometimes more trouble than it is all worth. But do not despair! We'd like to share with you 12 gorgeous, sustainable gifts that your loved ones are sure to adore.
1. An ecofriendly e-reader
Looking for the perfect gift for a bookworm? Why not make the switch for once an all to an e-reader? And though you might not have thought about it before, it is quite the ecologically-conscious present. That's right! Amongst its benefits, including portability and storage, the reader also reduces their carbon footprint, requiring fewer printed books and diminishing the call for paper production on the pioneering digital-print frontier.
2. A donation in somebody's name
Does your loved-one already have everything they need? Or perhaps they simply don't want more things? We've got an idea. You can make donation in their name to a reputable charity or GNO. This way you can still spread Christmas cheer and help someone in need.
3. A reusable wattle bottle or take-away cup 
Reusing is one of the most effective ways to reduce your carbon footprint, and with so many disposable cups and bottles being thrown away on a daily-basis, a reusable one can easily remedy the problem.
4. A house plant
Let's face it with a normal work schedule it's hard to get outside. Even if you able to spend a day or two in the park per week, you're considered one of the lucky ones. So how is one to combat this movement towards smaller homes, more work, and less time to breathe in the fresh air? House plants! And oh, what a wonderful gift they make! They bring color and life into any living space—what more could anyone want for Christmas. Some of the most common house plants include the Swiss Cheese, Boston Fern, Fiddle Leaf Fig, Prayer Plant, and Cactus. So, do a bit of research on what plant would best for your giftee's living situation and surprise them with a natural and eco-friendly gift.
5. Tickets to a play or concert
Here's a gift that will keep on living in the memory of your loved one. Buying a physical gift can seem like a waste when you can always provide someone with an exciting and novel experience whilst supporting the arts.
6. Eco-friendly candles
Perhaps you're looking for something to bring a new flavor to someone's living space? Often the greatest impression that a room gives is its smell. It is certainly true in the case of it not being so agreeable… And with so many environmentally responsible options for candles, who's to say it's not the perfect gift for this holiday season?
7. A subscription to a city bike
Living in the modern world, the question of how to move around a city and maintain an environmentally responsible existence has become an increasingly perplex one. The metro is too crowded and the buses are too slow, but fortunately the upswing of city-bike availability provides a fast and easy solution to your commuting problems without negatively impacting the environment or contributing to pollution. Check out your city's rentable bike system to see if you can give a voucher or subscription to your loved one for Christmas.
8. Restaurant voucher
It's something we all do and all enjoy, so why not give the gift of food to spread holiday cheer this year? Returning to the idea of gifting experiences, a restaurant voucher or treating someone to dinner is a wonderful way to spend quality time with them and indulge in an exciting culinary adventure.
9. Lush Bath Bombs
Who doesn't love a relaxing soak in the tub? And it can be even better with a Lush Bath Bomb. These luxurious bombs convert your ordinary bath into a fragrant and effervescent spa spectacular. And the best part is that they are ecologically conscious, fighting against animal testing, using ethical sourcing and naked packaging, 100% vegetarian, and handmade.
10. Natural beauty supplies
Continuing with a similar idea, here is a gift that can really make a difference because when it comes to beauty supplies harmful chemicals and preservatives can do serious damage to your skin. Make sure to do your research and see it if the products you want to buy are free of harmful components and are sustainable.
11. Cork yoga mats
Do you know a yogi in need of a new mat who is also trying to reduce their environmental impact? The latest technology in yoga mats is the perfect solution and doesn't sacrifice any of the quality or non-slip grip they'll need when things get sweaty. Many yoga practitioners agree that cork is the way to go. They say that its earthy texture feels great and the natural smell is a vast improvement on that of the processed rubber alternative. And due to the way it is harvested (simply removing the bark without cutting down the tree), cork is an eco-friendly alternative to many materials.
12. Wooden toys
And let's not forget the little ones! It has always been difficult to find an exciting gift for a child while not disrupting your own environmental mindfulness. Interestingly, wooden toys on back on the rise. And we're not just talking about trains and dump trucks; toy companies like Great Little Trading Company and JoJo Maman Bébé are bringing a new edge to the wooden toy traditional with wooden play barbecues and coffee shops. In addition to their lasting for generations, such wooden toys are made from sustainable materials and free of chemicals, making them an eco-friendly alternative to their plastic counterparts.
So, there you have them! Those are our 12 favorite sustainable gifts. But those are just our favorites, so keeping hunting with the environment in mind if you didn't find what you were looking for; there are endless ideas for gifts for this holiday season that are sustainable and ecologically responsible.