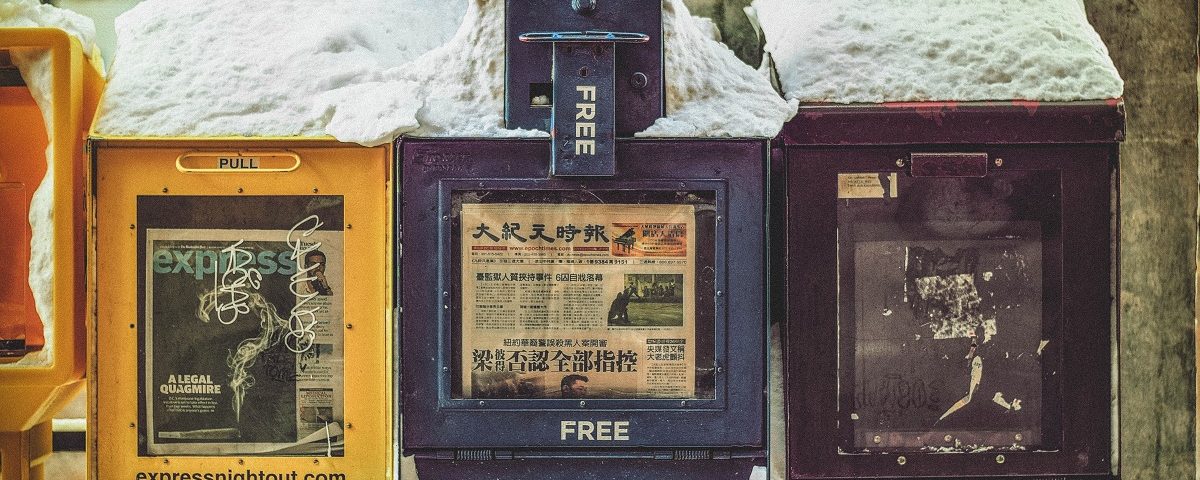 Now that we're at the start of a new decade, big brands will be bringing new strategies to their Communications and Marketing areas to get their audiences' attention, amplify their messages, and become well-known actors in their sectors. Many companies have already started this work by launching new strategies to improve their positioning. The foremost of these initiatives include giving a voice to the most significant issues so that your stakeholders can listen to you at any time (podcasts); publishing an attractive medium with relevant information, analyses, opinions, and major reports (Brand Journalism); and working with innovative formats for collaborating with media called Branded Content. In this article, we address these main trends, which we think will be the basis of communications in the next few years.
I want to listen to you, not read you
Almost two decades into the 21st century, the era of the radio has changed for good. The podcast is here to stay. This format, which is highly successful in the United States with revenues of over $200 million in advertising each year, is taking over more and more space not only in journalism but also in the corporate world. According to the Reuters Institute, the growth of media podcasts grew more than 30% in 2019. Big media outlets like The News York Times with 'The Daily' – how the news should sound and the Washington Post have joined this trend by creating daily podcast episodes where they summarize the day's major news stories. Their goal is to engage with younger audiences and build new habits for consuming information. In Spain, the Prisa Group with Podium Podcast broke into this field, seeing over 16 million downloads in just two years.
A great example in this field in the corporate world is the McKinsey consulting firm. The group has developed a series of podcasts with experts on different topics, and it has been very successful, addressing topics such as globalization, leadership, and artificial intelligence. Another great company that has also fully committed to communicating in an innovative way through its podcasts is BBVA. The entity has produced content from various fields, tackling topics such as digital banking at both local and international levels.
New platforms for a new age
On the other hand, many firms have played their hand to create a trustworthy outlet based on the principles of journalism as a truthful, relevant, accurate source of information. This strategy began with U.S. firms and has ignited around the world. Highlights include mountaineering firm REI's work turning its product sales catalog into the 'Uncommon Path magazine, which became a leading magazine in the industry overnight in the United States with more than 700,000 printings. Other titles that have found a foothold in this arena include The Network developed by Cisco, which first started with an editorial staff of about 30 journalists, and the Red Bull brand's 'The Red Bulletin,' which was already a leading title in the field of extreme sports.
A similar instance in Spain was the Telefónica Foundation's relaunch of its scientific journal 'Telos,' which stands out for its careful design, handling of information, collaboration with experts and topics, and the magazine's strong presence in main forums and advertising media. Juan M. Zafra, the director of TELOS, explains that the key to making this product work is the medium's editorial independence. TELOS, which has more than 30,000 downloads on average for each issue, has become the leading scientific journal in both Spain and America. But as Zafra points out, TELOS is not just a magazine but "an ecosystem for the dynamization of knowledge:" topics addressed move from the press to debates and forums organized with international leaders in the field.
Don't talk to me about advertising, talk to me about stories
In addition to using their own platforms, companies no longer find a return on their investments in traditional advertising, such as ads or failed advertorials. Today, bets are on developing content in media with a non-advertising format, called Branded Content in the media. By aiming to create attractive premium content to catch users' attention, this format has grown by 41% over the last year in Spain.
In Spain, there are noteworthy instances with rigorous information processing, an attractive design, and innovative formats. Such examples include El Confidencial, which has a specific area dedicated to writing reports and ad-hoc tasks for 'EC' brands, or projects like Ferrovial's new graphic novel, 'El Salado: Peace Through Water,' which appeared in media such as El Español. The UK's The Guardian with The Guardian Labs section works on projects for firms such as ING and their positioning as economy responsible companies in terms of circular economy or podcast initiatives for Airbnb.
Change is the only constant, even in Communications
Communications and journalism are truly ancient yet highly-changing professions. As such, both the media and the companies that use and speculate on these trends are at the epicenter of communications. Commitment to their own accurate, high-quality content will be the keys that determine the positioning of companies and media in the world of communications over the next few years.
In short, communications in the next decade will be marked by an urgent need for companies to be agile and active in the field to prove that they are real, relevant spokespeople by adopting these techniques and concepts to stay one step ahead and be able to connect with a broader, more informed, more connected target audience. To do so, they will have to implement all of the above with s refined, carefully studied strategy so that they can continue to meet all of the needs of the target market and the public that each company addresses. Content will still be the primary ingredient. The recipe for success is how to tell it by relying on technology and strategy.