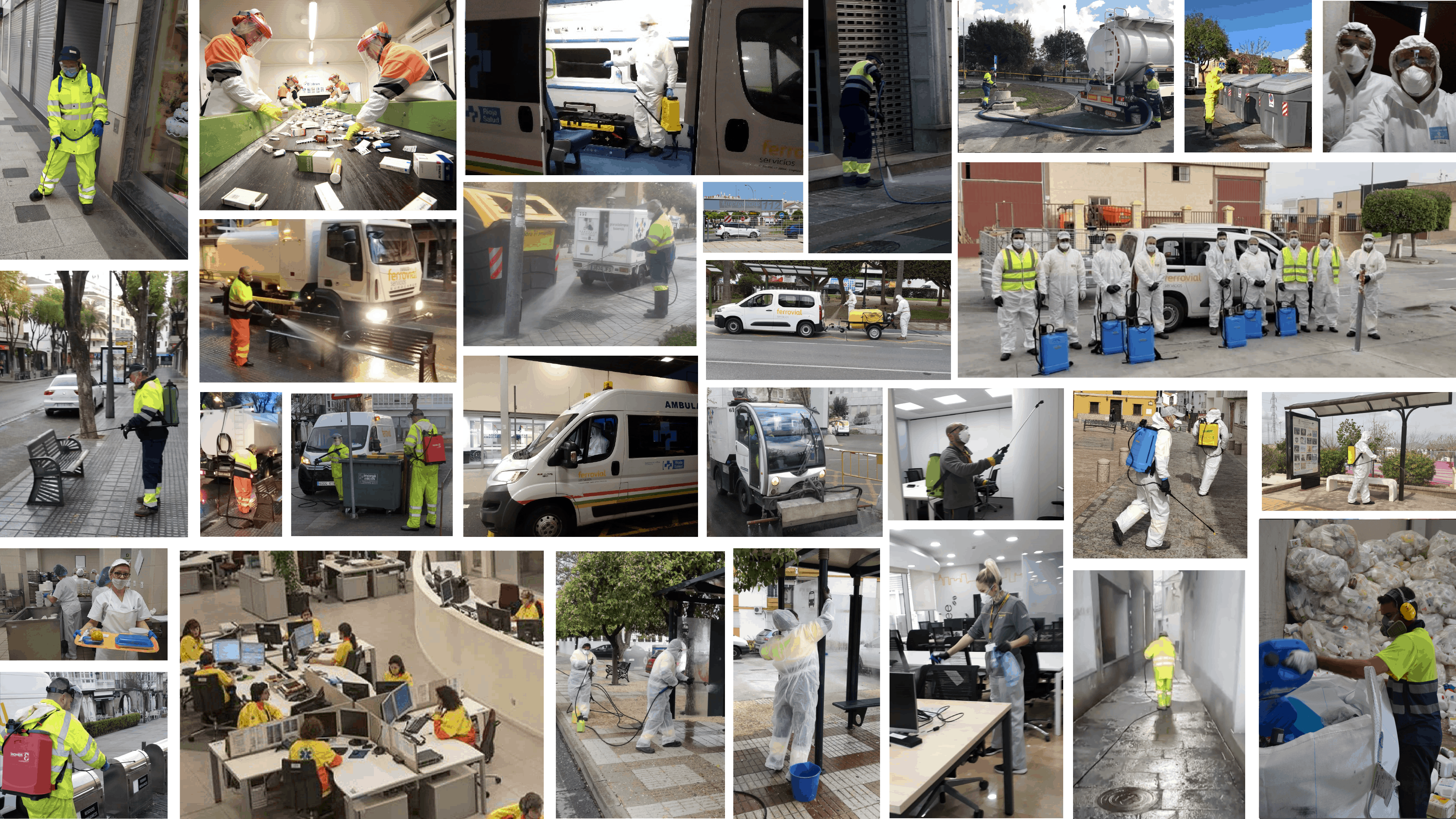 It's not known where the outbreak first detected in December originally arose. But within weeks, on 11 March 2020, the World Health Organization defined the coronavirus causing COVID-19 as a pandemic and declared an international health emergency. The WHO declared:
"This is not just a public health crisis. It is a crisis that will touch every sector – so every sector and every individual must be involved in the fight" 
The scale of the problem has become apparent at vertiginous speed. One by one, countries have adopted exceptional measures, responding to the WHO's unequivocal message. To the best of our ability, each and every one of us must contribute to slowing the exponential curve of contagion and infection, since, until science manages to develop an effective antidote, we are the vaccine against COVID-19.
Given this extraordinary situation, what can an organization like Ferrovial Services do as a business? Basically, we must not, at any time and under any circumstances, lose sight of the fact that our priority must be to ensure the health and well-being of our families, our colleagues and society as a whole.
Despite some initial teething troubles with telework, we very quickly achieved the goal of working remotely in the vast majority of cases where professional functions allow. The number of videoconferences and video/audio meetings has multiplied and we have already adopted new ways of working and flexible approaches within the ongoing digital transformation process.
At the same time, our daily goal is to ensure continuity of the service we deliver to clients, in the knowledge that what we do in Ferrovial Services is vital to our society, as we have seen first-hand in the last few weeks in particular.
From street cleaning, waste collection and treatment and road maintenance through energy services and air traffic control to a variety of facility management solutions that ensure living standards for over 25 million people in Spain alone, effective delivery of these services is vital to enable our public services to run smoothly.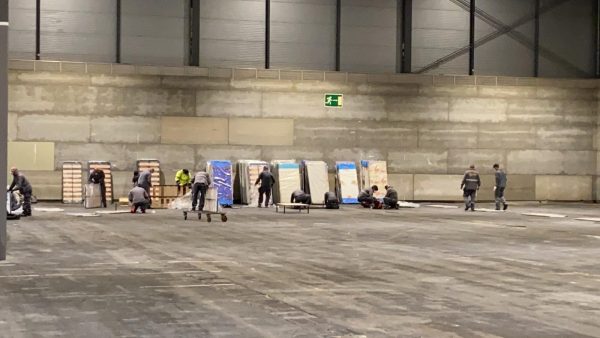 If these activities are essential in normal circumstances, they are absolutely vital now, particularly in the healthcare sector. A significant example in this context is Smart Hospital Cantabria, from where we manage all non-healthcare services at the Marqués de Valdecilla University Hospital in Santander, as well as each of our contracts with 13 of Spain's autonomous regions. More than 8,000 of our professionals are performing crucial front-line work to contain the pandemic, which is vital to avoid a collapse of our healthcare system.
In most of these contracts we have added shifts in order to address the enormous demand not only for ambulance services, medical emergency response and home telecare, but also for cleaning, disinfection and maintenance of hospitals and health centers, totaling more than 40,000 beds, as well as in health emergency call centers that field tens of thousands of calls every day, not to mention managing healthcare and pharmaceutical waste through a network of transfer centers.
At the same time, we have been responding to other urgent needs, such as our work with the Madrid Regional Government to set up a field hospital in the pavilions of IFEMA, Madrid's trade fair, in cooperation with the Regional Government Ministry of Health and the Military Emergencies Unit.
I am very proud to belong to this great team of professionals that demonstrates, on a daily basis, its commitment to society as a whole, and I am grateful for their extraordinary efforts, both individually and collectively. I am fully convinced that we will overcome this challenge together and that, as an organization, we will emerge stronger from this unprecedented global crisis.