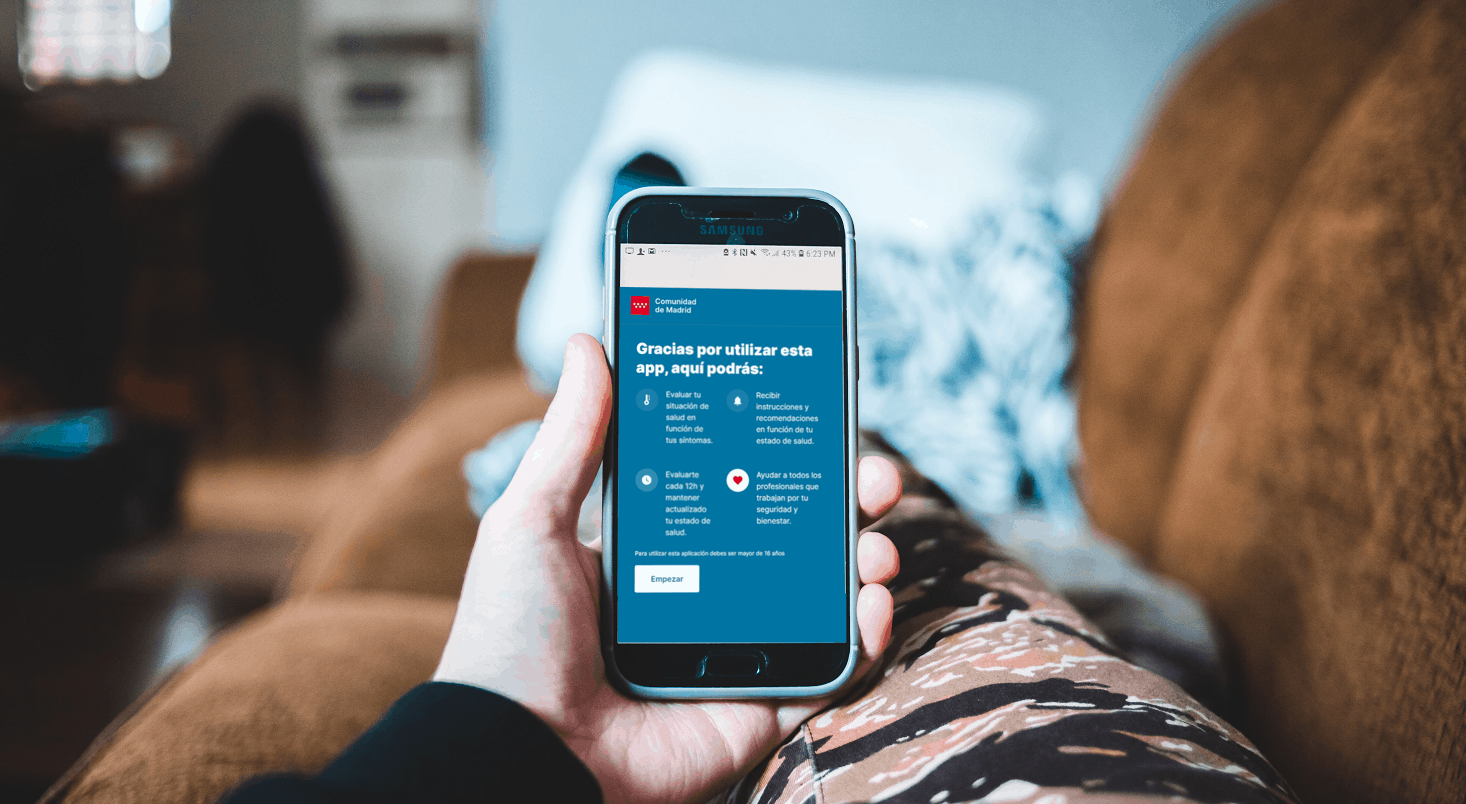 Last week, the web app www.coronamadrid.com was released in record time. The platform was launched by the Community of Madrid, and various companies selflessly collaborated in its development. The web app aims to make it easier for citizens to evaluate potential illnesses from home. This reduces the number of calls to emergency numbers.
Ferrovial has had the opportunity to participate in the development of this platform. To learn more about this project in detail, including how various companies worked together and how it was possible to launch it in such a short time, we interviewed Federico Flórez, Chief Innovation and Information Officer at Ferrovial.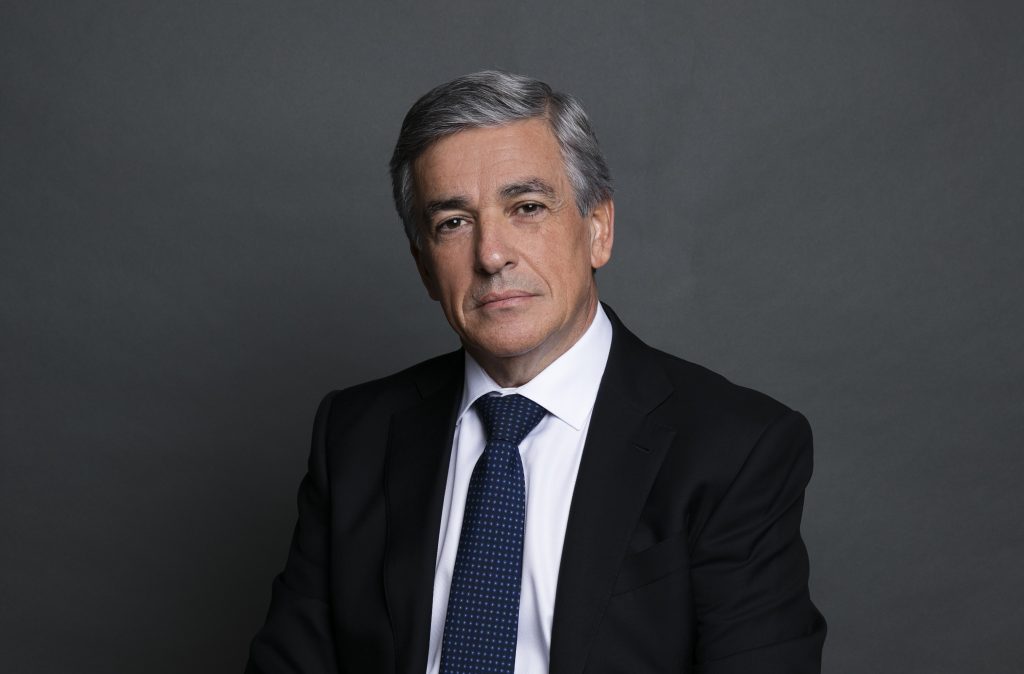 Good morning, Federico. What is this web app?
This app allows a person with COVID19 symptoms to register for a test, freeing up phone lines. They would receive the test result through the app. This is similar to what was done in Korea, and individuals are registered to manage it.
What are its aims?
It seeks to free up conventional phone lines and more on-site support systems by computer or tech means to help alleviate the collapse that occurred. That way, the tests can be done more quickly, and furthermore, citizens still feel cared for. We don't want them to have to be waiting for a phone call for a long time.
What challenges were faced in developing this platform?
The challenge was creating a platform that was accessible from both a PC or computer and smartphones – all while weighing the need for speed. We wanted to do it as quickly as possible, given the emergency situation with the call service. The ech companies Carto, ForceManager, and Mendesaltaren put their teams and development abilities at the service of the Community of Madrid. L Telefónica, Goggo Network, Google, and Ferrovial supported and collaborated on the initiative. We all started working very much like a startup.
How did the initiative come about?
This initiative came up on Thursday, March 12, in just a few days. An entrepreneur, Martin Varsavsky, suggested the possibility of creating an app so that people who had coronavirus symptoms wouldn't tie up 112 lines, which were inundated with more calls than they could answer. He knew a similar app in Korea. In addition to freeing up 112 lines, it was intended for individuals who use internet technologies more to have similar, easy-to-use resource. He shared this idea with a few companies, and within hours, this group of companies joined forces. In a matter of hours, we decided to start on this initiative. We contacted the Community of Madrid. The Community of Madrid was interested in it, and we started working intensely that Thursday afternoon. The team's speed in responding was immediate, and enthusiasm was sky-high.
What added value does Ferrovial bring to this partnership?
From the moment it was proposed to us, we said yes, that we were delighted to collaborate on it. We've contributed IT technicians who have been laser-focused on development testing issues, the software improvements needed, and getting it into production. Some 32 of our computer technicians have come to work on it, and the truth is that we are proud of this because, when I asked who could be available, we had a sea of technicians willing to participate and help out with this initiative.
They've done an immense amount of work and gotten little sleep, but we turned in the website last Wednesday, first thing in the morning. It was released that afternoon on the Internet, and the apps are also ready and will definitely be out shortly.
Developing this web app happened in record time. What has that experience been like?
Well, it was amazing because it's been a race against the clock. We've done one month's work in three or four days. Everyone wanted to contribute and was willing to do whatever it took. Everyone has had a fantastic attitude, and as soon as they got there, from other companies as well, they were saying they wanted to help, too. It's become clear that, in cases as serious as this one, people are very willing to help altruistically and work on any initiative.
From my personal point of view, this has been a wonderful experience. Technically, the truth is that we´ve had technicians of the highest level working on this. These companies have done an excellent job, and I have nothing but admiration and respect for the team that worked on this.
Collaboration between companies, development in record time… how has managing this project changed the way platforms will be developed in the future?
This is how we're going to work in the future, in the spirit of collaboration. Similar to how a startup works, without borders, without any kind of limit, and very much collaboratively. This was a totally spontaneous, fast partnership among businesses. The project worked, the teams worked, and roles were created on the fly. There was no need for organizational charts or procedures, but it instead functioned horizontally. I think that we corporations have a lot to learn from that, and this is how we're going to work on projects in the future. It's going to be collaborative, open, and very fast-paced because you have to deliver tech projects sp quickly. I believe that we do have experience with that at the Digital Hub, Ferrovial's innovation lab. That is how we work there, and it's very similar to the work done on this app.