Nowadays when everything seems to be going digital, it is hard to imagine living without technologies. Even so, hearing the stories of people who do not have access to these products or many essential goods in the 21st century brings us back down to earth. This is the story behind and the great achievement of Asociación Madrileña de Ayuda a la Infancia AMAIF, a Madrid-based association that offers childhood assistance. One of its many projects involves bringing computers to the classroom in schools in the Yatenga Province of Burkina Faso.
This is the story of Adama Lankoandé, the AMAIF project coordinator in Burkina Faso. Adama currently resides in Ouagadougou, where the AMAIF office is located. He begins his daily work at this office at 8 a.m., attending to administrative duties with three cell phones that don't stop ringing and struggling to maintain good internet connection until 5 p.m. Sometimes, the clock strikes midnight or five in the morning, and Adama is still glued to the computer to get a good connection.
"If it's hot or dusty, things get tough," he says.
In addition, he does work in the field, monitoring projects and raising awareness in rural towns. For Adama, this means long trips in a rental car and being away from his family for up to a week, driving in harsh conditions with temperatures rising to anywhere from 35 to 45 degrees Celsius. A true feat.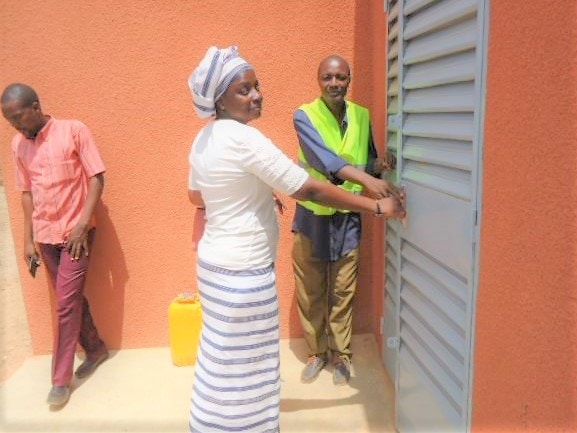 Burkina Faso: the focal point for aid
Burkina Faso is a landlocked country located in West Africa, spread over a very flat area of 274,500 km2. It is one of the poorest countries in the world – ranked 131 out of 145, according to the UN – where 71% of its twenty million inhabitants reside in rural areas. However, to understand this country more fully, we have to consider the tropical and dry climate of Burkina Faso, where the country's water surface does not exceed 0.1%, and seasonal contrasts are very high. They alternate between a dry season, which runs from November to May, and a wet one. Rainfall decreases from south to north due to the influence of the dry Sahara wind, known as harmattan.
It is not only the climate that illustrates the difficult situation the country is in; it is also reflected in health and education. As for the health sector, there is a clear
deficit in infrastructure and quality of services, as well as a shortage of basic material. It is one of the countries with the lowest percentage of doctors (0.5 doctors per 100,000 inhabitants).
In terms of education in the Yatenga Province where the computer lab is located, there is a shortage of infrastructure, qualified personnel, and teaching materials. Attendance is irregular among students at the school due to illnesses, child labor to help their parents work with agriculture and livestock, and the girls fetching water. Poverty among families prevents them from attending to their sons' schooling, and even more so for their daughters when they move on to secondary school.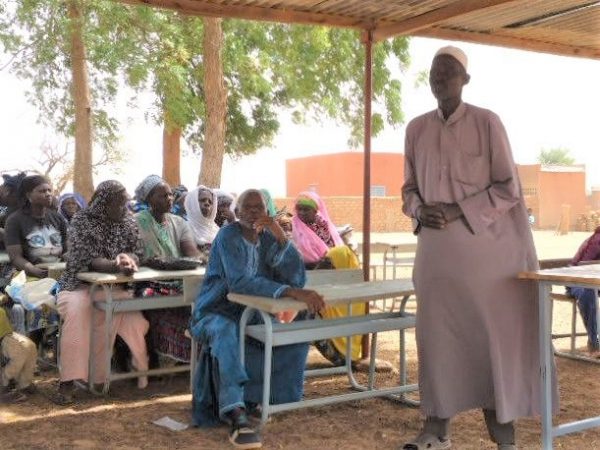 Bringing computers to classrooms in Burkina Faso schools
The project, carried out in collaboration with Ferrovial Services, is located in OULA, a community with a population of about 60,300 inhabitants in the Yatenga province that is just over 200 kilometers from the capital of Burkina Faso. This town's history is not so different from that of other nearby towns. There, various ethnic groups have lived in perfect harmony for several generations: Mossi and Fula peoples. In this area, the main subsistence activities are agriculture, livestock, and commerce.
As far as infrastructure, OULA has a city hall, a main public health center with nursing staff, primary and secondary schools, and a market at the center of town for commercial activities. The computer lab at the Oula B public school celebrated the opening of its first phase in March 2020, but within a few days, all schools were closed as a preventive measure to slow the spread of the Covid-19. Even so, it is expected that activities and the school year will be able to start again in June.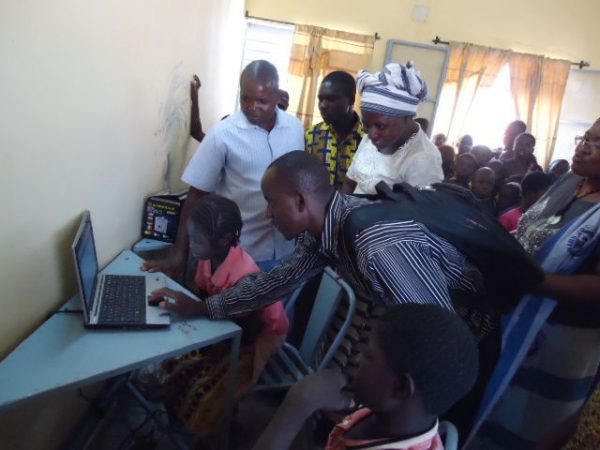 "At AMAIF, we started 15 years ago doing educational and health programs for boys and girls. As for the members, we are all volunteers, "says José Ricardo Rico Peláez, President and Project Coordinator in Africa for AMAIF.
AMAIF's project is a pioneering initiative in the region and the country. Endorsed by the Ministry of National Education and Literacy in the Northern Region of the Yatenga Province, the director of the public school, and the mayor's office, it entails an improvement that will enable students to expand their cognitive abilities and educational development. This is new for education in the area. The initiative aims to provide teachers and students with up-to-date means of communication, which fosters human development. This is a basic pillar of education in terms of learning.
Currently, the computer science courses for the last two years of primary school are taught with a blackboard. Thanks to this project, these classrooms can be equipped with different technologies, and the teachers who will give these classes are information and communication specialists.
In addition, to ensure the sustainability of this project, three private classes will be taught to students from other secondary schools at affordable prices each week. They will be financially self-sustaining by providing training courses for secondary school teachers and students. The courses are free and mandatory for all primary students since they are part of the curriculum. In the next school year, improvements will continue to be made to infrastructure, computers, and solar panels, in the absence of continued funding for the classes.
"Donations are essential because they allow us to start the project and follow up on it. It also serves as a stimulus for us, creating general awareness that poverty can be fought," concludes José Ricardo.
The work done by AMAIF and Adama is just one of the thousands of stories that make this sort of association essential in the 21st century. Helping all adults and children gain access to high-quality digital education is undoubtedly a forward-thinking project. It is about sowing the seed that will become a strong, well-rooted tree.