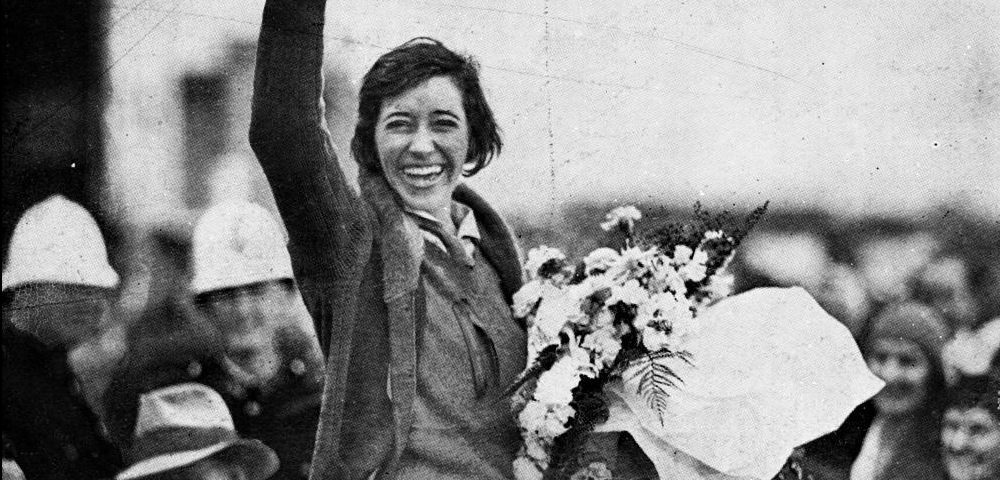 "Miss Amy Johnson, who left Timor at dawn on the last leg of her dangerous journey to Port Darwin, Australia, has met her goal after more than eight hours of flight. She has completed her 9,500-mile flight from Croydon in 19 and a half days. She is the first woman to complete this flight, and while she did not manage to beat Hinkler's 18 days, her time from Croydon to India has set a new record."
On May 26, 1930, the 'Manchester Guardian' ('The Guardian' today) broadcasted this feat accomplished by Amy Johnson, a pioneer of aviation and the first woman to complete long-haul flights. In addition to her epic solo trip from the United Kingdom to Australia, she crossed the Atlantic and Siberia, and she was part of the civilian corps of aeronautical engineers during World War II.
Her life began in a world that still didn't have airports. Tragically, it ended with an accident under strange circumstances in the Thames River estuary near Herne Bey. This is the story of the woman who was born to fly.
A Pioneering Engineer
When Amy Johnson came into the world on July 1, 1903, the Wright brothers had not yet completed the first flight in history (they would do so five months later). Her family worked in the fish trade, which allowed Johnson to complete high school and earn a degree in economics from the University of Sheffield. During the first quarter of the 20th century, the aviation industry was developing, but Amy Johnson had yet to get on a plane.
Her story changed in late 1926, when she boarded a small airplane as a passenger, according to records in the Hull library, Johnson's hometown. From then on, things started happening. Less than two years later, she enrolled in a course at the London Airplane Club with the intention of getting a pilot's license. By December 1929, she had not only gotten it, but she had also been certified as an engineer by the recently established Air Ministry.
Amy Johnson was the first woman certified as an engineer by the Air Ministry | Science Museum Group
She was the first woman in the United Kingdom, and probably in the world, to get such a certification. In fact, she became a leading figure of the nascent feminist movement that advocated for equality and valuing women's scientific and technical abilities. She ended up leading the Woman's Engineer Society from 1933 to 1937.
"It is impossible to do Amy Johnson justice in just a few paragraphs. She became a member of the association when her only achievement was being persistent enough to obtain an engineering certification. Two months after her admission, her name was already known around the world,"
notes the association's magazine, 'The Woman Engineer', in a note published shortly after Johnson's death.
"[…] She has shown that her journey to Australia was not the result of luck. Time and time again, Amy has polished her reputation, makin it easier for others to show what we are capable of."
Jason and World War II
As she was getting the necessary licenses and permits to fly, Amy Johnson was also collecting funds to buy her first plane. She found support from her father and Lord Wakefield, founder of the Castrol industrial lubricant company. This is how she bought a second-hand Havilland DH.60 Gipsy Moth, which she named Jason just before announcing her intention to fly from the United Kingdom to Australia in less than 18 days (the record set by Australian Bert Hinkler in 1928).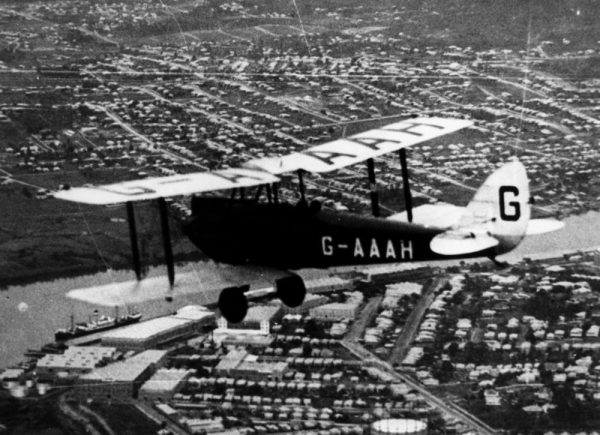 Amy Johnson's first plane was a Havilland DH.60 Gipsy Moth | Wikimedia Commons /State Library of Queensland
Before turning 27, with less than 90 hours of flight time, Amy Johnson dove into her adventure. On May 5, 1930, she took off from Croydon Airfield in London, ready to fly across the globe. The first flight took her to Vienna, where she departed from the next day for Constantinople (present-day Istanbul). That was where the first problems began, as she found a small leak in the fuel tank, as reported in the archives of 'The Sydney Morning Herald.'
From the Turkish capital, she set out for Aleppo, Syria, and from there, Baghdad, where she headed for India. The only mishap on this leg of the trip arose from a sandstorm that she crossed somewhere over the Iraqi desert. When she landed in Calcutta, halfway there, she was two days ahead of Hinkler's time.
However, an accident during the next leg took her to Yangon (in present-day Myanmar) and forced her to stop and repair the plane for 48 hours. By then, the entire English-speaking press was hanging on every detail of her adventure. Setbacks and bad weather would continue to delay Amy Johnson, and by the time she landed in Surabaya, a port city on the island of Java, close to the finish line, it was already clear that she would not break Hinkler's record.
Even so, by the time she landed at Port Darwin, Amy Johnson had managed to win the love of the public, the respect of other pilots, and recognition from authorities.
From then on, the pioneering aviator garnered awards and set records. In 1931, already aboard the Jason II with her co-pilot Jack Humphreys, she completed a flight between London and Moscow in less than a day for the first time. From there, they flew to Tokyo, also breaking the record for flight time between the United Kingdom and Japan. The next year, she set yet another record between London and Cape Town, South Africa.
Then came the flights over the Atlantic and another record time to India, her presidency in the Woman's Engineer Society, and World War II. During the first year of the war, Amy Johnson was part of the Air Transport Auxiliary (ATA), a civilian corps of engineers responsible for repairing and transporting the British air force's aircraft.
The incident that would end her life occurred during the global conflict, on January 5, 1941. While piloting an ATA aircraft over the Thames Estuary in poor weather conditions, something happened to turn the aircraft off course. Johnson lost control of the plane, and though she managed to parachute out, she could not be rescued from the water.
Her body was never found, and in wartime, the rumors ran wild. Some claimed to have seen German planes. Others suggested that she was shot down by her compatriots. There was even talk of espionage. But none of that was ever proven. Today, 117 years after her birth, the life of Amy Johnson, an engineer and a pioneer in aviation, continues to inspire.