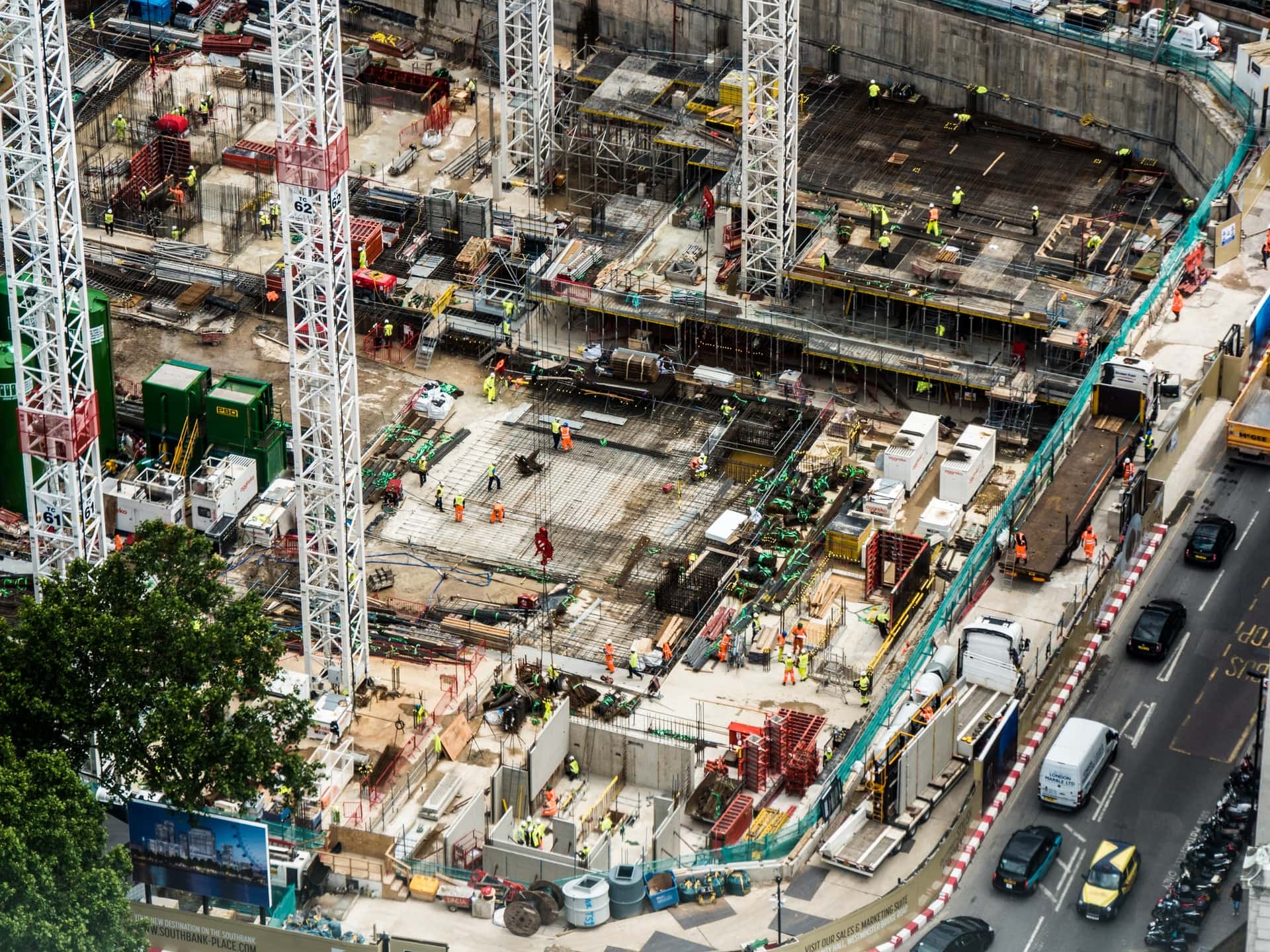 For several reasons – economic crises, the housing bubble, strict regulations, and so on – technology's adoption in construction hasn't been as fast and easy as you might think. While other sectors have made complete turnarounds in how they organize and work, construction has gone decades without any major disruptions.
ConstruTech is trying to shake things up and take advantage of opportunities available in the construction sector. Many actors are committed to introducing technology in this sector to improve efficiency and explore new alternatives that don't yet exist.
Right now, construction companies have two options: use current technologies to optimize their results, or move forward and participate in coming up with solutions that can impact the future.
The opportunities in this new market
The construction industry currently makes up 13% of the world's GDP and employs 7% of the workforce. This sector, while established, hasn't invested in research and development as much as others.
As shown in the white paper 'ConstruTech' written by Corporation and Ferrovial Construction's innovation departments, only about 1% of earnings in this industry are invested in R+D, versus 3% in manufacturing or 10% in the aerospace industry. As a result, the construction industry's productivity has only seen a 1% improvement over the last two decades.
ConstruTech is presented as an opportunity to attract investors. Today, it includes over 2,500 start-ups aiming to apply new technologies in construction processes. These range from planning to design and parts manufacturing.
Behind them are over 900 investors who like the idea of combining both industries: technology, which offers high returns with low investment, and construction. The latter is an industry that requires large investments and has strict deadlines, and it offers more limited returns.
The main areas where ConstruTech's solutions are primarily being worked on are in Asia (with fairly closed markets) and the United States (where the network of start-ups makes it much easier to develop technology). From 2010 to 2019, the United States held 74% of all investment worldwide. Therefore, that is where construction companies must have a presence and pay close attention to what's going on.
Two major ways to innovate
This inevitably leads us to several key questions: how can we get our share of this industry? How can we adapt to this reality? When it comes to investing in innovation, there are two options: the first is to test how new technologies help strengthen the company's competitive advantages and improve its current status quo. The second is to diversify by accelerating and acquiring promising technologies that may prove impactful in the future.
There is also the option of combining these strategies with diversified management of the innovation portfolio. This enables investing in solutions that offer an immediate return in the short term and exploring new ideas and concepts to study their feasibility in the long term.
This is how Ferrovial operates, seeing as the company's spirit has always been tied to innovation. In the short term, the company aims to improve efficiency, sustainability, and safety for its employees. With its sights set on the next 10 to 20 years, the company's goals focus not only on maintaining viability but also on continuing to be a leader in business.
Tech with the greatest short- and long-term potential
If we focus on the present, using technology and algorithms to collect and analyze data significantly improves operational efficiency. For instance, in the construction sector, it makes it possible to analyze risks in carrying out projects, evaluate their progress, and minimize the impact of delays. It also facilitates decision-making and transferring information between the different actors involved, making the process more efficient.
When working with data, as we've mentioned, there is also the question of the technology needed to collect it, like drones or Internet of Things sensors.
Virtual reality and augmented reality also offer many possibilities that will make a difference. They would enable visualizing the final result and setting up the construction process more efficiently, thus ensuring everyone involved is on the same page. At this point, companies can also resort to digital twins, which, as the name suggests, involves creating a digital replica of physical assets.
When well-managed and targeted properly, these technologies hold the potential to transform and drive one of the largest industries on the planet. And these are just a few of the examples: 5G, robotics, and even the creation of new, more sustainable, more efficient materials can also be major players in this change.