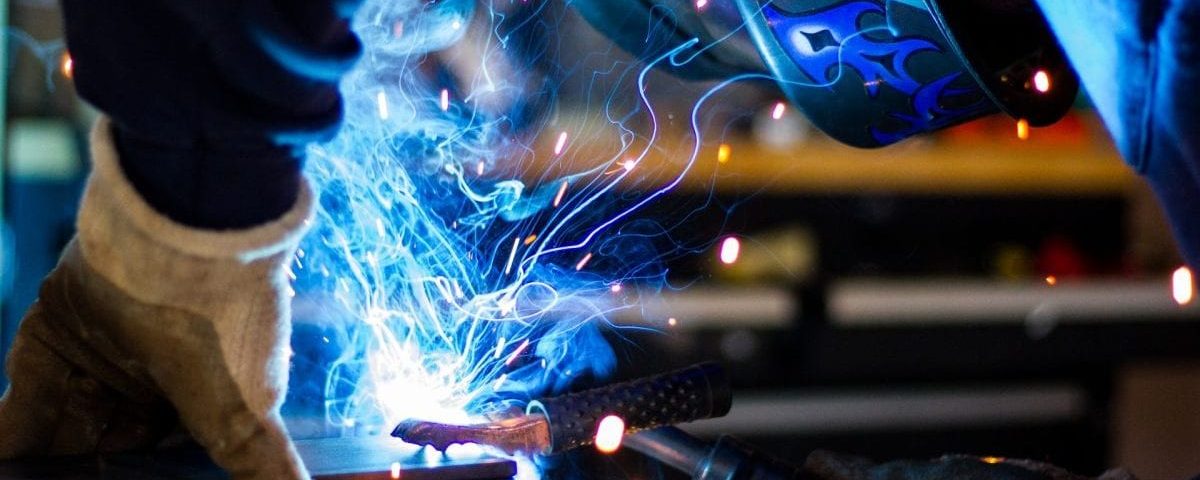 Imagine if your organisation could increase productivity, build trust and boost employee engagement effectively using only one framework. Imagine being in control of your qualifications with your own verified credential portfolio that goes with you from job to job and site to site. Organisations and individuals globally are striving to achieve better Health & Safety reputations and businesses are starting to understand how powerful a competent and engaged community of employees can be in creating an inspiring work environment.
The challenge
As the Global Corporate Health & Safety Director for Ferrovial, Benjamin Legg has first-hand experience of the industry challenges in building engaged skilled workforces. Looking after a significant corporation, Benjamin and his team are faced with the challenge of creating workplace environments that care for colleagues in what can be very challenging situations. "We often think about competence and reputation as business issues in industry, but how often do we really focus on the amazing people we work with, those individuals who actually create business reputations?"
In Ben's experience, businesses tend to 'give training to people', it can be a very one-dimensional transaction and not very inspiring. This can also mean the training remains with the business should the person leave and cannot be easily verified outside of that organisation. This means that when an employee moves to a new job, they have to potentially start again, sometimes from scratch. If we can evolve this to a place where employees could have their own digital portfolio of verified credentials, be able to enhance their health and safety reputations may be it would empower people more people and create greater trust in the work environment.
If we start at the beginning when it comes to on boarding new employees: "How do we validate a person's credentials and once with us how do we empower them to have control around their health and safety reputation? The reputation of the employee directly impacts the health and safety reputation of the employer."
Traditional health and safety at work can cast people as the source or the cause of a multitude of the problems whereas Ben sees them as the solution. "We want to excite our employee base, build trust and create a place where people feel engaged and inspired."
The solution
Innovation Strategist Pedro Pereira is working on solutions to challenges just like the ones outlined by Ben and countless others across multiple industries. "You cannot focus on only one side of a challenge; you need to balance the multiple sides of this story. The tech is there now to show us that innovative and mutually beneficial solutions are possible."
The solution Pedro and the team at Repple are proposing is that there should be one platform where you promote an exchange of values between companies, authorities and workers. "We do this because we believe this is a mutually beneficial way to provide a solution to ensuring organisations have the best staff and staff are in the best organisation for them." Pedro's belief echoes Ben's "When individuals know their health and safety reputations are in their hands they prove themselves and own their abilities. We need to create these environments where workers and organisations trust each other." This is the reality that Repple wants to deliver to organisations and individuals worldwide.
How the solution benefits the organisation
Ultimately what Repple is trying to do is to protect the brand of every organisation and person. Think about it this way: when you personally hire someone to come over and paint a room in your house. Would you let them in if you didn't know who they were or if they had the right qualification levels or indeed any qualifications?  You could take their word for it but we suspect you will want to have some recommendation on their reputation first.
Now apply the same thinking to construction, it's the same idea but on a much bigger scale. If you have someone who isn't qualified, how can you gain assurance that they can take care of their own safety, or the safety of the people around them whilst delivering a quality product. Just like the unidentified painter, the risk potential is higher.
So how can you avoid being vulnerable to risks without turning away talent? This goes back to the culture of the organisation. The more quality you have on your workforce, the better the output and the better the culture of the organisation. This is something we must take into account in workforce planning and safety at work. There is a correlation between quality and excellence so the next step is to find out how best to verify whether or not your staff and potential staff have the qualities and qualifications you're looking for and to help them evolve their personal reputation.
How the solution benefits the individual
Ferrovial and Repple share the idea that they want to support individuals to empower themselves and help businesses improve. If you have a single place to host your licences and certificates you can reduce friction in ever more demanding working lives. The key concept of the transfer of ownership of documentation to the worker, instead of management or admin, means that organisations spend less time on paperwork and workers have fewer hoops to jump through each time they move job or project. Envisage every individual having their qualifications in a central place – a digital wallet which can be verified by management in multiple organisations. This creates not just a singular work environment of trust but a multi-corporation trail of trust.
The collaboration
Ben's view on Repple, their framework, their values and their team:
What I like about Pedro is that he's a young guy with a great ability, a different perspective on an industry problem. He's coming up with solutions which will make a difference. They're creating a frictionless environment that empowers people to enhance their reputation and create greater business assurance. I'm happy to work with and encourage the guys in Repple, I think they can change the industry for the better."
Pedro's view on Ferrovial and their approach to innovation:
"It can be hard to get operations to innovate. We're a start up now but if companies believe in this work, their workforce management and the experience we're bringing in it can grow and become something really great. We're solving a real problem that doesn't even have language yet, so we're trying to create that from scratch. Everyone knows it's a problem, verifying workers qualifications, ensuring workers have control over their documentation, that needs a solution. What we're doing at Repple is that we're developing the language and the framework to empower both sides and provide the best case by case solution possible."
The sum total of any organisation's health and safety reputation is its workers. Problems arise where trust and transparency aren't given the time and attention they need. Collaboration will be the key to success on an undertaking this ambitious and Ferrovial is encouraging more and more start ups to step up and take part.