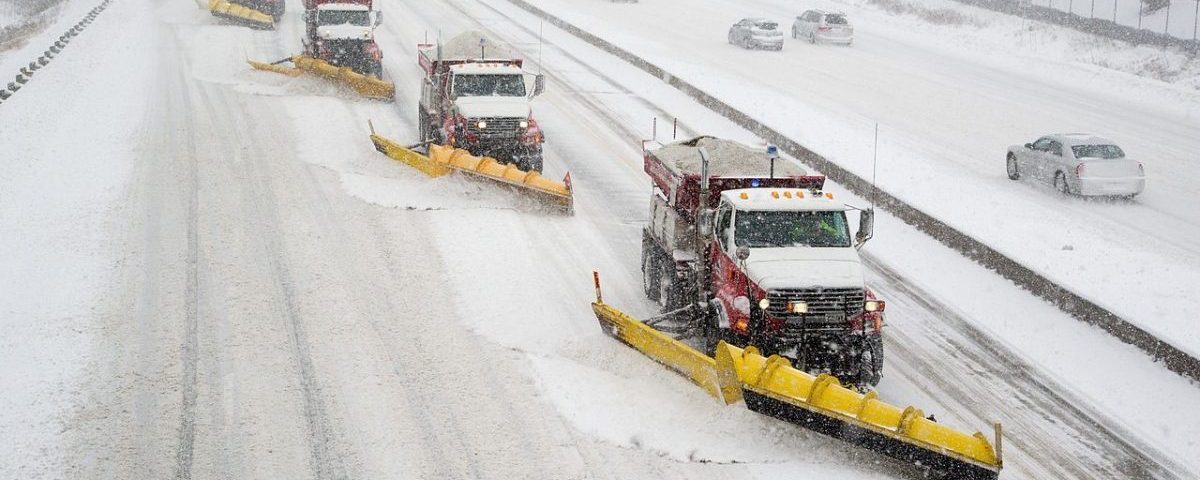 The images of Madrid covered in snow have circulated the globe this week. Cold and rainfall aren't unheard of in the city, but snowfalls of up to 50 centimeters like the one last weekend are quite rare. Some snow falls in the Spanish capital almost every winter, but it doesn't usually go beyond an anecdotal status. However, finding any comparable precipitation levels to the storm now named Filomena requires us to go all the way back to 1963.
After 48 hours of snow and a sharp drop in temperatures, the city streets were cleared and as functional as possible. The resources needed to handle snow are expensive, so cities where snowfall isn't common aren't usually prepared to deal with major storms. Nor is there immediate recourse or action strategies among citizens, as is common in other parts of the planet where snow is a constant companion for many months of the year.
How do the globe's major cities with harsher winters live with snow? Strategies vary, but generally speaking, it all happens with proper preparation, the ability to respond by clearing and preventing the much-dreaded ice, and collaboration between administrations and citizens.
Copenhagen: giving bike lanes right-of-way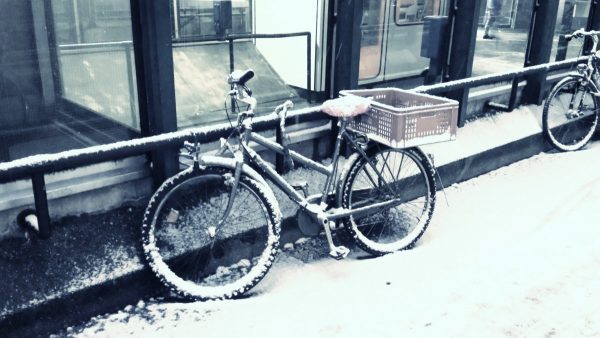 Keeping bike lanes operational is a top priority in Copenhagen. / Pxhere
It snows less than you might think in Denmark. It is the southernmost Nordic country. Unlike its neighbors, it is completely flat. In fact, the highest point in the region is a bridge: the Storebæltsbroen rises 254 meters above ground at its center. The capital, Copenhagen, averages 12 meters above sea level. Its weather is impacted by the Gulf Stream, so the city enjoys a fairly temperate climate for its latitude.
Even so, snowfall is frequent in the city. In the harshest winters, snowfall can exceed 50 centimeters in 24 hours. The risk of collapse is an ever-present threat, especially when temperatures plummet. However, the Danish capital's strategy to restore normalcy involves acting quickly and dividing tasks between the local government and citizens. And yes, prioritizing bike lanes.
The city council manages roads and bicycle lanes throughout the city, except those belonging to houses or private developments. Public streets are divided into two levels of priority. The highest level includes access to hospitals, emergency lanes, and all bike lanes. According to the local administration, these roads are salted to prevent freezing every four hours, and snow shoveling should be done at least every 10 hours.
Responsibility for clearing the sidewalks, building entrances, and private streets does fall on residents. In this case, the rules are quite clear. Owners must ensure that the area around the building is clear at least from 7 am to 10 pm.
New York: shovels and thousands of tons of salt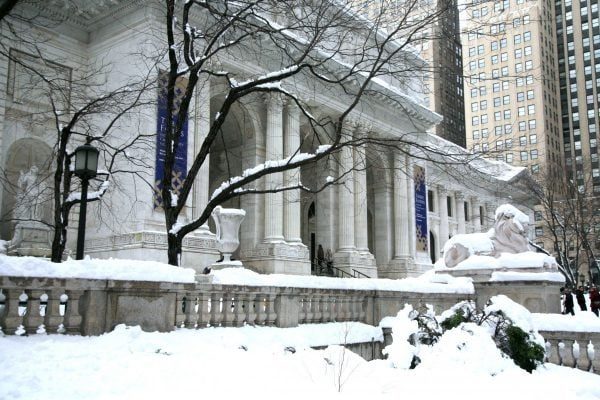 New York spends more than $ 100 million a year on handling snow. | Pxhere
Far from the shelter of the Gulf Stream in northern Europe, winters are much harsher. New York is at sea level on the same latitude as Madrid, and heavy snowfalls are common. There, preparing for winter is a must. Without a clear strategy and the means to execute it, the city would be paralyzed for several weeks each year.
New York budgeted over $100 million for handling snow in 2021. This entails activating a 24-hour monitoring and alert system, hiring 6,300 workers, and commissioning 36 snowplows, along with snow shovels, machines that can melt snow, and salt spreaders. The city stores 300,000 tons of salt at 42 strategic locations, and it has signed contracts for quickly acquiring another 600,000 tons, if necessary.
Trucks that spread salt can spring into action even before the snowstorm begins. The snowplows start as soon as the accumulated precipitation is over two inches. But beyond the machinery, New York's strategy to live with snowfall involves its residents (who would otherwise face heavy fines). There, it's normal to have a shovel at home.
Residents must clear sidewalks and keep snow from building up on walls and roofs of buildings. Fines for not doing so range from $100 to $350 for repeat notices from authorities. On top of that, if snowfall ends between 7 am and 5 pm, everything must be cleared in four hours at most.
Toronto and the final frontier for snow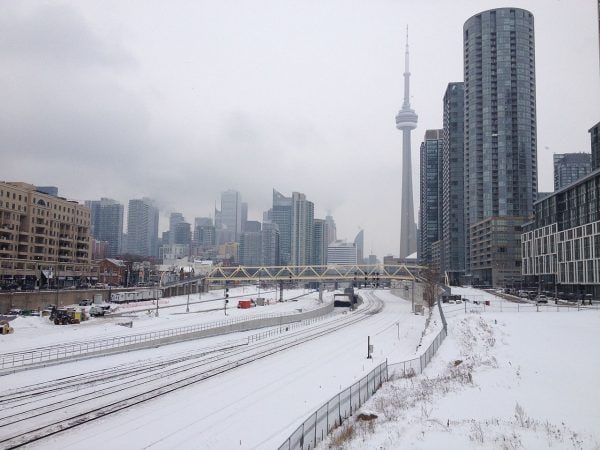 The city of Toronto begins to clear the snow no more than half an hour after it begins to fall. Wikimedia Commons/Chester
A little further north in Canada, the snow falls even harder. Toronto's strategy is to act quickly and start spreading salt and clearing the snow no more than 30 minutes after it starts to fall. Temperatures in Ontario drop even lower than in New York. Under 10 degrees below zero, salt starts to be less effective at keeping water from freezing, so trucks also spread sand to improve vehicular traction.
There, deploying resources is even more pronounced. For the 407 ETR alone (one of the main highways in the Toronto area), there are 82 trucks and seven snowplow trailers. But what to do with all that snow once it's been cleared? Traditionally, it was dumped back into nature, the sea, or a lake. Nowadays, though, it is handled like another form of waste. This is because the snow is mixed with salt, sand, and any other pollutants on the streets and roads.
Each winter, the city of Toronto sets up five locations where it stores snow, along with another three where it is melted bit by bit by machines equipped for this task. These heaps of snow can hit 20 meters by the end of winter, so getting rid of them is a priority.
Each of Toronto's snowmelters can thaw more than 130 tons of snow per hour. They do so by heating large containers that the snow is poured into. Once melted, it ends up in the sewer network, passing through the water treatment plant before returning to nature.
In some of the coldest cities on the planet, preparing for winter is a top priority. Plans to act quickly and in a coordinated fashion, plenty of physical and mechanical means, and citizen cooperation are key. Even so, even cities that dip below zero for several months a year must face the occasional extreme episode that ends up collapsing their transportation networks.