Health and safety constitute a core value for most companies. Although employers' plans to make working environments safer have evolved at a breathtaking pace in recent years, it's time to take another leap forward.
How? It is not enough to have mandatory frameworks and policies that focus on controlling the number, severity and frequency of accidents. The focus must shift towards processes and support systems that enable people to take an active role in their own health, safety and wellbeing.
Our priority is to get home safe and sound every day and to make sure that our colleagues do the same. We each have a part to play in making our workplaces safe.
Workplaces used to be static, controlled environments. That is no longer the case. Ways of working have evolved and many of us can now work from "anywhere", in unpredictable and constantly changing contexts. It is therefore imperative that employees take center stage and are given some responsibility for their own health and safety.
At the same time, employers must provide us with the necessary resources and training, and empower us to take the appropriate measures at all times. We are the ones who must act safely.
Lessons from the pandemic
The last year, COVID-19 sparked great changes in many areas of our personal and professional lives. The pandemic has impacted on our life and work routines, creating situations that are often accompanied by stress and anxiety. This disruption has also affected companies, which have had to evolve quickly in response to emerging needs. There is no question that safety, health and wellbeing have moved to the top of corporate agendas.
According to Spain's National Institute for Safety and Health at Work, "The concerns and priorities in the world of occupational health and safety in the coming years will be defined in part by the COVID-19 pandemic, which is shaking up our society and calling into question many of the prevailing industrial, labor and social paradigms".
For many months, we have devoted effort, time and resources to implementing protocols, procedures and initiatives that promote occupational safety and minimize the impacts of the coronavirus. But, once the initial shock has passed, we need to reflect on what is happening and identify what is really essential, the lessons learned in the last few months and the medium- and long-term consequences.
The exceptional situation we are experiencing has shifted the focus to health, because (though this is something we already knew) we have seen first hand that, in the absence of health, the whole system falters. As a Deloitte report states, it is imperative to "mak[e] the time to bring in different perspectives, voices, and leaders at different levels as inputs to charting what comes next (…) As organizations begin the recovery process, they should reinforce their commitment to wellbeing and purpose through a focus on physical, psychological, and financial concerns".
Hence, as a society we must broaden our approach to health and safety in all its forms, and give a prominent place to wellbeing, an aspect that has hitherto been somewhat neglected. Otherwise, it will be impossible for us to restore the trust we need to regain the productivity to which we aspire. It is clear that the healthier an employee is, the better their performance, so we must actively promote their wellbeing and health. The result is a win-win: more wellbeing and satisfaction for the individual, and greater profitability and productivity for the employer.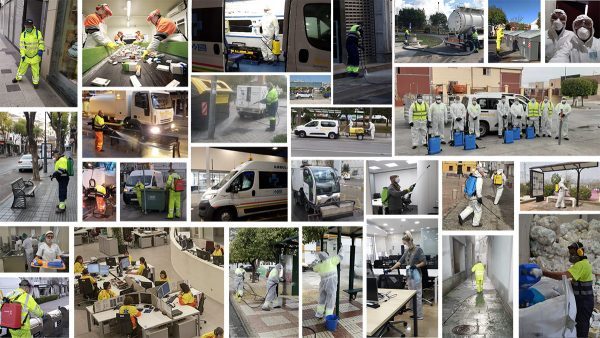 The pandemic has deprived us of countless things and has made us focus on many others that we may have taken for granted. We have become aware that our health goes far beyond mere physical wellbeing, as lockdowns and restrictions have led to less physical activity. In some cases, it has taken a toll on how we eat and rest. Some employers have reacted with online versions of the range of fitness options they were already offering before the pandemic, but more initiatives are needed to encourage a healthy lifestyle.
Our social welfare has also suffered. Work-life balance is essential, and so too are positive relationships with others, both inside and outside the workplace. In 2020, telework increased by more than 20% in Spain, a country where we were not used to this way of working. According to Spain's National Statistics Bureau (INE), "only 4.8% of employees in Spain teleworked in 2019. However, up to 22.3% of employees can work remotely, and some surveys say this percentage has actually been exceeded, with 34% of people teleworking during the weeks of lockdown due to COVID-19″. But we must not forget that we humans are social animals. We need connection and interaction with others to recharge our batteries. Over the last year, we have been suddenly faced with new challenges, new ways of relating to friends, and work environments that we were not used to, that require novel ways of managing, leading, doing.
Emotional wellbeing, which has a decisive influence on people's mental health, refers to the feeling of control over one's own life, having life goals and a certain sense of belonging. This aspect—precisely the one that affects us most—is largely overlooked.
Concern for health and grief at the loss of loved ones have become part of our daily lives, not to mention worries about job stability — the source of income that enables us to meet our basic needs. The unemployment figures for the last year show how a basic foundation of many people's wellbeing has been undermined. Stress, anxiety and worries have affected us all and most of us have been emotionally overwhelmed.
Employee health and wellbeing is critical to productivity
Developing a culture based on wellbeing, in all its forms, is not merely a box on an employer's checklist. Managers at all levels must take the time to listen to employees, get them to verbalize their concerns, and connect on issues that go beyond physical safety. Attention should also be paid to emotional health and concerns, and employees should be encouraged to do the same for their colleagues.
Communication is vital and must reinforce and disseminate the wellbeing story at all levels, both inside the company and externally. Worker health and safety must be factored into all plans and decisions, as a common thread driving the continuous evolution of a truly holistic culture of safety, health and wellbeing, which will undoubtedly pay dividends in the form of improved business performance.
There is no room for complacency. We still have a long way to go, but we have the opportunity to write a new chapter in the history of wellbeing at work. Why not start by asking ourselves: How are my colleagues doing? What can I do to let them know that I care?