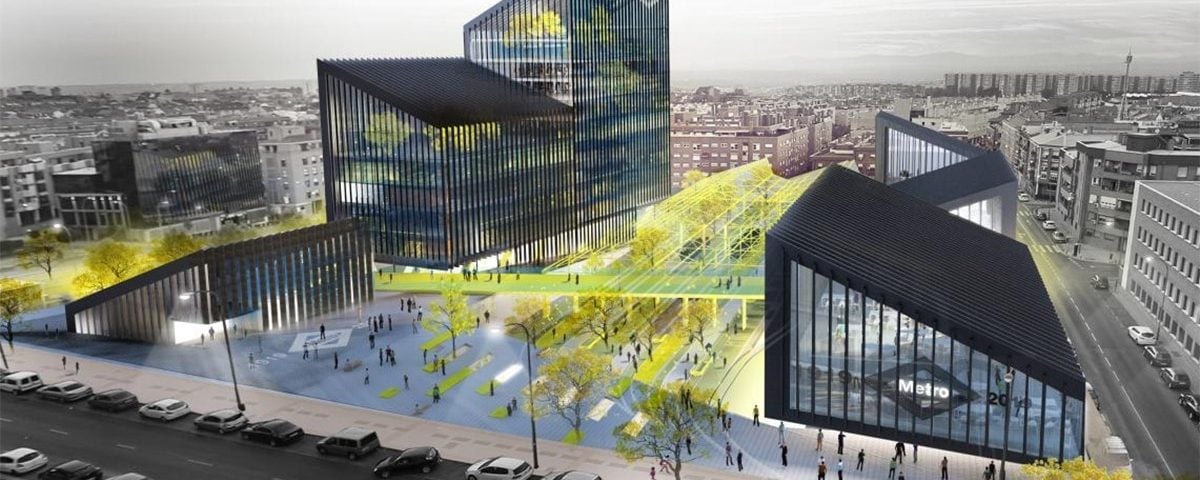 In Metro Madrid's new office building, even the smallest structural piece is designed for more than just holding things in place. Every single element is important in terms of sustainability and at the structural level for creating a nearly zero-energy building.
Building it presented numerous challenges. One was coordinating the various teams and processes to integrate the latest sustainable construction innovations and get the necessary credits to obtain Green Certification in the future. These objectives required us to work hand in hand and with high coordination among ourselves and with the rest of our colleagues.
The outcome is quite satisfying on many levels. The first is personal, given that the work is the result of great teamwork that's only provided positive lessons. The second is professional. It allowed us to face new challenges and achieve wonderful results in constructing a building that is exceptional by today's standards.
A different sort of building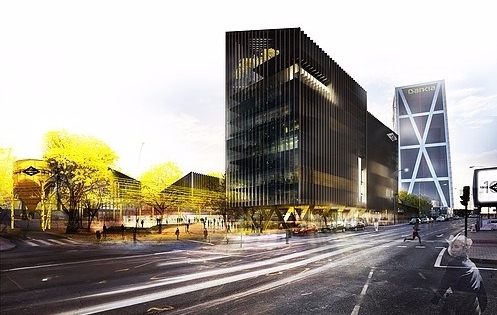 Metro Madrid's new building will house the entity's offices, and it will be part of a comprehensive transit center composed of five buildings in the future. Its construction was spectacular in multiple ways.
First, there were the structural challenges. It was designed to promote sustainability and efficient energy use from the very start. The facade's ribs, for instance, actually act as pillars that support precast beams and slabs. To support the sustainability goals, these slabs and beams came from the factory with holes already made for pipes and chilled beam systems. That way, the installations are hidden, which allows for more open, well-lit, and all-around pleasant spaces. In other words, open-concept prevails here, favoring teamwork.
In terms of the sustainability goals, the building also has green roofs, photovoltaic panels (installed by another company), low-emissivity glass, and materials that support insulation. It can also draw on geothermal energy so that the water that reaches the building is already precooled or preheated. Building 56 wells measuring 150 meters deep to take advantage of the earth's heat was one of the biggest challenges for this project. It was also undoubtedly one of the most spectacular processes.
Challenges, teamwork, and sustainable certification
The challenge of coordinating various teams and processes arose again and again in different phases of construction. One such instance was in installing the ribs and slabs. These were prefabricated and had to be assembled when they arrived, so the team had to move like clockwork. On top of that, there was the added difficulty of the site's location in the heart of Madrid, with very small access roads.
Another major challenge that also involved coordinating different teams was following the requirements for Green Certification. Our goal was to get into the highest category of this accreditation issued by the Spanish Green Building Council. We had to obtain a series of credits for sustainability in work methods, getting environmental documents, or using resources like water, for one, responsibly.
Our teamwork ensured that we met these requirements, though some conflicts of interest arose. For instance, we had to choose between a cheaper supplier and one that was closer, thus reducing the carbon footprint in transportation.
It was more difficult to make subcontractors aware of the importance of meeting these requirements. We also had to carry out a market study to find suppliers that could offer the necessary documentation to obtain the credits. However, these efforts in raising awareness have their benefits: our good practices then influenced our working environments. We're increasingly aware of the notion that sustainability and energy efficiency aren't just a plus – they're a must.
A more sustainable future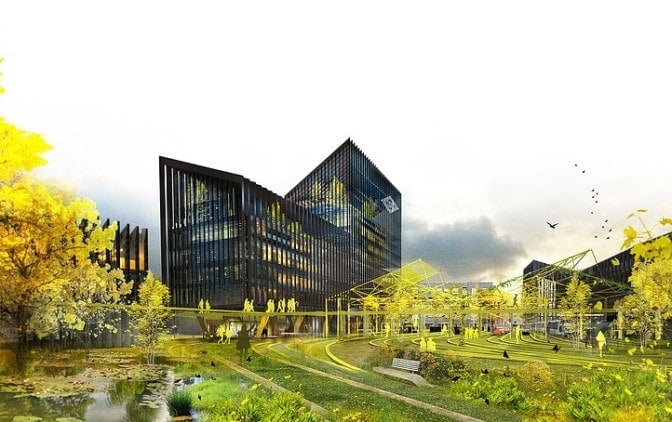 For Metro Madrid's new office building to obtain Green Certification, we still have to wait for the interior to be finished. As for the exterior, we've already delivered. Getting these credits was one of the biggest satisfactions from this project, but it wasn't the only one.
On a professional level, we've learned a lot. Participating in building the beams and the geothermal wells were two areas of definite growth for us. This motivated us to learn both as a team and individually.
We also have the satisfaction of working with a great team of people. The special circumstances we've all been through in recent months regarding the pandemic have brought us even closer, making us feel like family.
Lastly, we participated in creating a sustainable building through this project, thus contributing to a greener future. Using new techniques that allow us to go further and innovate, as well as being earth-conscious, is increasingly necessary.