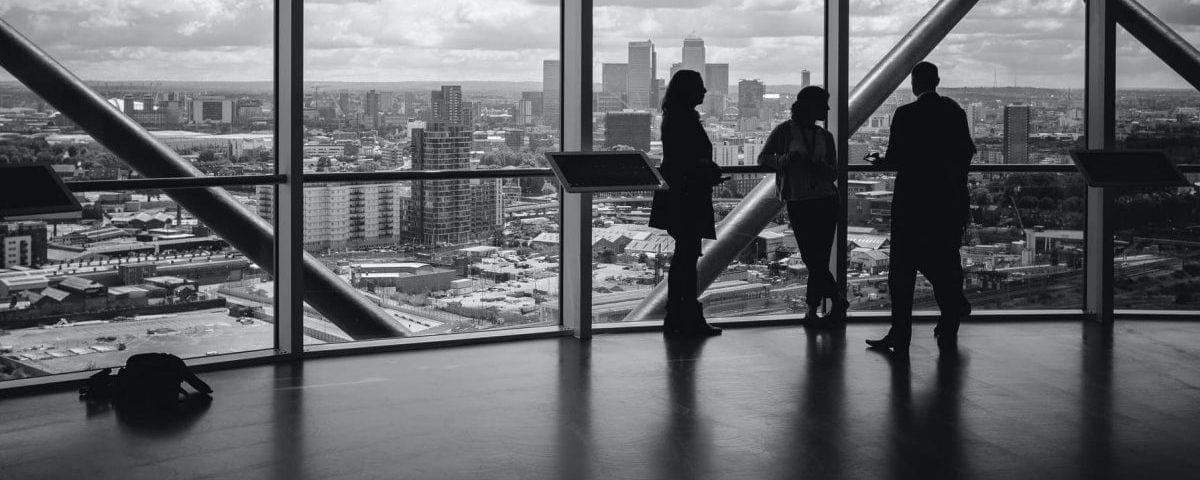 A few years ago, two friends and I, who had been working together for an investment bank, gave up our senior positions and healthy salaries to launch a brand-new start-up.
We had been kicking ideas around for a while before we came up with a breakthrough concept.
Developing the app
The idea was an app for the real estate market to match small investors and landlords with people looking to rent apartments. Our system – which has the working title Pinnacle – would constantly, automatically search for suitable properties coming on to the market for prospective renters and connect landlords with tenants meeting their criteria.
Built-in tools would assist with contracts and leases, cutting out expensive real estate agents. It would be a seamless system helping landlords achieve 100% occupancy and making it quicker and easier for renters to find appropriate accommodation.
Ready-made market emerges
A lot of people in the U.S. have become homeless due to the impact of the COVID-19 pandemic on their livelihoods. Some people have been forced into tent cities along the highways. This is now a common sight in a number of places, including my hometown of Charlotte.
One day my kids asked me what I was doing to help. I didn't really have an answer, but I agreed I could be doing more.
There is a lot of empty real estate available for rent off private landlords and the government. At the same time, there are thousands of newly homeless people in our cities. But nobody is matching these two groups.
My business partners and I thought Pinnacle might have a role to play. We started to think  that we should target this ready-made market. Connecting this free space and landlords losing money to prospective tenants in need of housing would be huge.
Steep learning curve
But even with such a great idea and the best of intentions, getting our first client has been really hard. We spent a year and half chasing our first contract.
Understanding the politics and knowing who to talk to in various cities and government authorities has been a steep learning curve. We have had more doors figuratively slammed in our faces than we have had opened for us. But with the City of Newark, New Jersey, we think we have finally got to the right person.
And now that Newark has signed up with us – why not Charlotte, New York and other cities. You are always told after the first sale, others will come. We are hoping that turns out to be true.
Shift in motivation
Our initial motivation for developing the app was money, but now we can see this greater benefit to society. If we can make money out of it, that's fantastic, but we're also changing lives.
The service would be free to use. We would make money from gathering data about renters and landlords, which has a sell-on value.
Pinnacle is still in the development stage. We are working with a tech team in India and it should be completed within six to eight months.
Don't let anyone, or anything, stop you
In my career in banking, I was lucky enough to work in Paris, London and Germany as well as the United States.
I had my own reasons for leaving the easy confines of a reputable company to startup my own.
Every day for the first few months, we wondered whether we were doing the right thing and if we could get our old jobs back.
The first bit of advice I would give to people considering a start-up or becoming an entrepreneur is: when you have an idea, go do it.
Don't let anyone or anything stop you. You'll find the money and people to support you. Just keep pushing.
Persevere. In any job, you have days when you feel like quitting, but you also know the next day is going to be better.
With your own company, every time you hit a roadblock, it's up to you to solve. There is no safety net. So be prepared to be scared.
Make sure you have good friends around who can keep you propped up and act as a sounding board. We didn't always get excellent advice or answers, but friends and family kept encouraging us, at a time when our lives had been turned upside down.
Start-ups include risk-taking and the ability to convince people to invest and go on a journey with you. It is a bit of a leap of faith.
You feel a sense of massive responsibility for not letting the project fail because people have trusted you personally to make it work. But once the train starts moving, the sense of unease dissipates.
Why Cintra?
Throughout my career, I have had new challenges every five years to really inspire and motivate me: getting into banking, working overseas, launching the start-up and now Cintra.
The start-up wasn't taking up all of my time. The team in India runs pretty independently and my two partners were handling things well.
I saw this role with Cintra working on the I-77 highway, and thought I would apply. I had no idea about highways, construction technology or tolling, but I felt my career experience and skills would be transferable.
I have been in my position for three months and have already approached my boss with new ideas. I am really enjoying this learning phase and looking for opportunities where I can help the company do new things or do things differently.