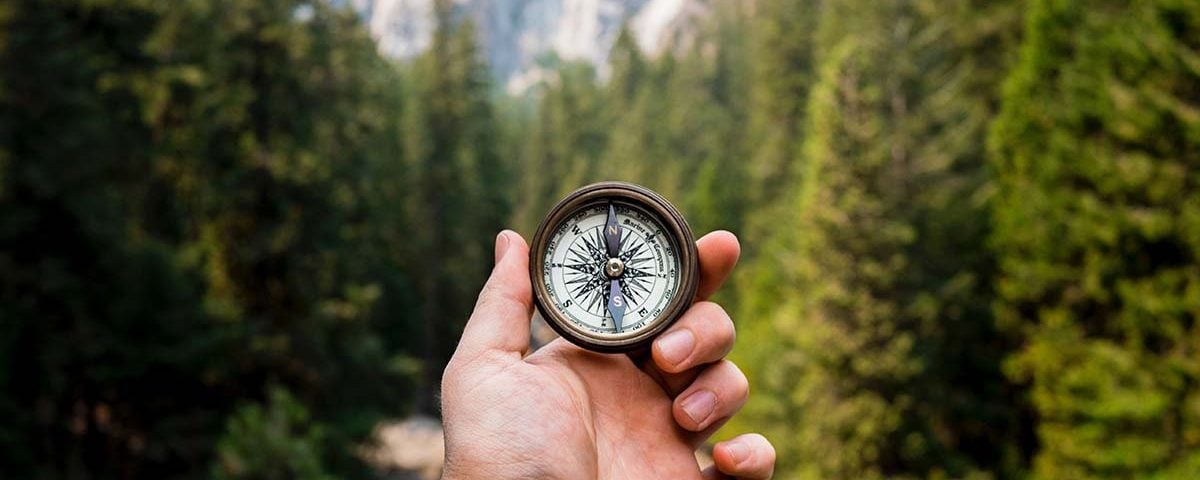 Few technologies have been as revolutionary as the one behind GPS, and yet we rarely think about it or its history. Since its creation in the 1970s, GPS has been improving in precision and has made numerous tools that we use in our day-to-day lives possible. 
The truth is, the development of GPS – a system that allows any object on Earth to be positioned with an accuracy of a few meters and sometimes even a few centimeters – is the result of combining and improving previous navigation systems. Many names were significant in its creation, though one clearly stands out above all the rest: Gladys Mae West.
This African-American mathematician dedicated more than 40 years of her professional career to programming. Her work was essential to devising the computational techniques necessary to develop satellite models and thus guarantee the accuracy of GPS. Like so many other "hidden figures," West's work was not officially recognized until many years later, when a short biography written for an alumni function gave her credit.
44 years on computers
Gladys Mae West was born in 1930 in Dinwiddie County, Virginia (United States). From a very young age, she focused on her studies while helping her parents, who owned a farm, in their daily chores. With her good grades, she got a scholarship to study math at Virginia State University. 
For Gladys, pursuing higher education was a way of escaping from the life that was expected of an African-American girl in her community at that time: working at her family's business or at a tobacco processing plant. 
After finishing her studies, she worked for a couple of years as a teacher, and in 1956, she became the second black woman hired at the Naval Proving Ground in Dahlgren, Virginia (today, the Naval Surface Warfare Center, one of the centers used for supplying the technology, products, and technical operations necessary to support the US Navy). She would work there for 44 years.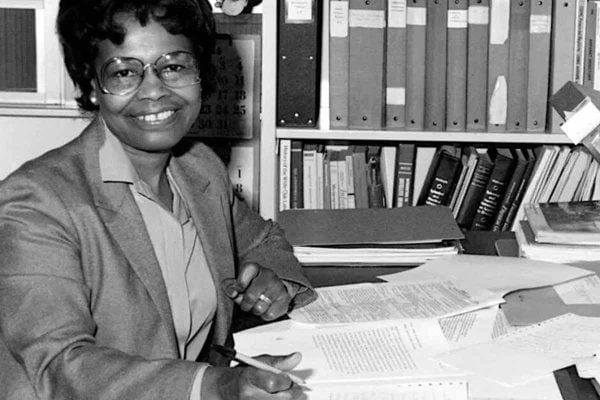 Gladys West in her office. US Navy (Wikimedia Commons)
During her early years there, her job was collecting satellite data to pinpoint their exact location. To do this, she used early computer programs on large computers that filled entire rooms. It didn't take long for West's skills and attitude to garner admiration from her peers and superiors: she was intelligent, solved complex equations at lightning speed, and placed great importance on precision in her work.
The shape of the Earth in algorithms
Soon, she went from collecting data to programming computers in order to solve complicated algorithms. One of her first major projects was determining Pluto's motion relative to Neptune's. 
Later, she worked as director of the SeaSat project, an experimental satellite designed to obtain information on the oceans. The height of the waves, the temperature of the water, the currents, and the position of icebergs were just a few of the features that could finally be measured, thanks to satellites. From this satellite program arose another: GeoSat, this time programmed to create computer models of the Earth's surface.
To accomplish this task, West had an IBM 7030, a very powerful computer at the time. With her team, she created a program that could get precise calculations to develop a model of the Earth's sphere. These geodetic models and their subsequent updates were decisive in creating GPS in the following decades. 
A silent revolution
As she worked, West could not imagine the impact her accomplishments would later have. "When you're working every day, you're not thinking, 'What impact is this going to have on the world?' You're thinking, 'I've got to get this right,'" she said years later. 
Gladys West's work also had other objectives. In those years, the United States was undergoing a struggle to achieve equality and recognize the rights of African-American citizens. West chose to fight in the way she could have the most impact: by working. 
"They hadn't worked with us, they don't know [black people] except to work in the homes and yards, and so you gotta show them who you really are. We tried to do our part by being a role model as a black person: be respectful, do your work and contribute while all this is going on," she said in an interview with The Guardian.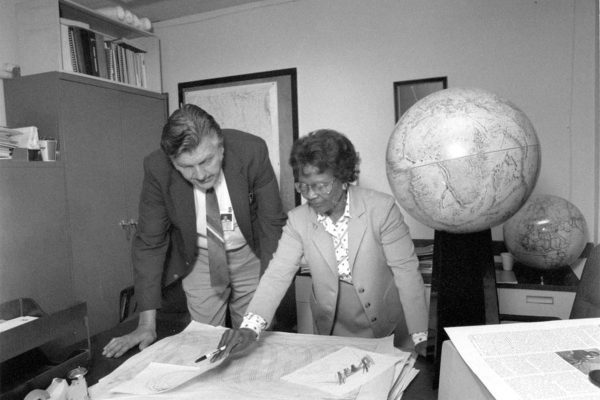 Gladys West at her job in 1985. US Navy (Wikimedia Commons)
While Gladys West's work was widely applauded by her team and her superiors, she didn't actually receive official recognition until many years later. It was at an alumni reunion for her sorority, Alpha Kappa Alpha, that her short biography was read, mentioning that her work had laid the foundation for GPS. 
From then on, the recognitions started coming. In 2018, the Virginia General Assembly formally recognized West for her contribution to developing GPS. That same year, she was inducted into the United States Air Force Hall of Fame.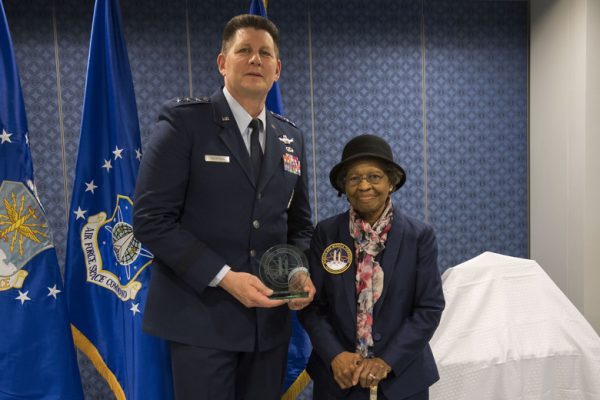 Gladys Mae West at a ceremony honoring her at the US Pentagon. US Air Force (Wikimedia Commons)
Like many other hidden figures, including NASA mathematicians Katherine Johnson, Dorothy Vaughan, and Mary Jackson, it took several decades for her name to become part of history.