Two hours' drive from New York on Highway 17, next to the town of Roscoe and quite close to the Beaverkill River, is Agloe. Taking a trip to visit the town can be a bit disappointing, though: Agloe, in fact, does not exist.
For decades, the town was shown on maps, was the center of accusations of fraud, and ended up appearing in a novel and in its subsequent adaptation into a film. And its whole story began in an office, when mapmakers decided to add a fake city so they could identify potential forgers. This practice, while surprising, is not uncommon.
Map fever
Companies that create maps and street plans have run into the same problem throughout history: plagiarism. They would hire cartographers and do all the work (everything from taking measurements to drawing the results and checking their accuracy), to later find that others copied those maps and put their own name on them.
To prevent this, some began to add little traps to detect forgers. Usually, they were very subtle differences that went unnoticed by map users, but they were plainly visible to those who knew what to look for. A river with a wider curve than the real one, a small cul-de-sac, or a wrong street name.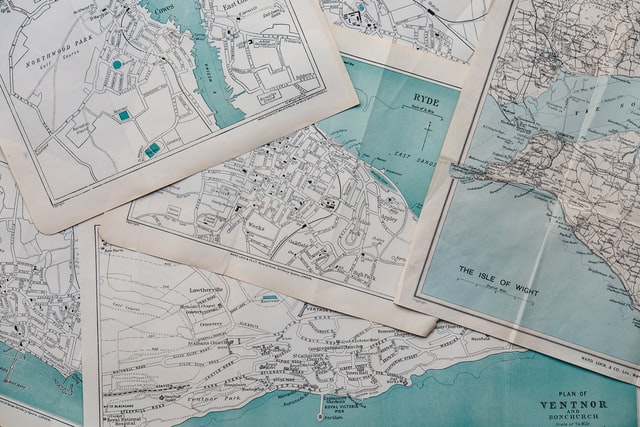 City plans. Annie Sprat (Unsplash)
However, in 1937, the American company General Drafting Co. decided to take things further and skip the subtleties: it made up a whole town. Agloe is a mix of the initials of Otto G. Lidberg, the company's director, and Ernest Alpers, his assistant.
At that time, there was some competition in creating road maps in the United States. Owning a car was becoming increasingly popular, and the country was filling up with new roads. Large oil companies, such as New Jersey's Standard Oil (from which Esso and Exxon emerged), began distributing free maps to encourage travel. They even gave away coloring books so kids would be entertained in the car.
General Drafting Co. hit on a good deal by becoming the exclusive map editor for this oil company. This is how Agloe, the ghost town, ended up appearing on one of the maps Esso gave their clients.
Another plot twist
Two decades after publishing the map that included Agloe in New York State, its creators saw the name appear on another editor's maps: Rand McNally. As expected, Otto G. Lidberg and Ernest Alpers soon accused them of plagiarism. However, McNally defended itself, saying, "Agloe exists." And it turned out they were telling the truth. It was the 1950s, the area had changed, and someone had opened a shop taking advantage of the name that the place theoretically had. What they'd made up had become a reality.
Finally, the store ended up closing. Over time, Agloe stopped appearing on maps – but in 2013, it showed up on Google Maps. However, it can no longer be said that Agloe does not exist. It does so in the history and collective imagination of the inhabitants of New York State, who often go to this point that, unlike others, first existed on a map and then in reality, eventually disappearing.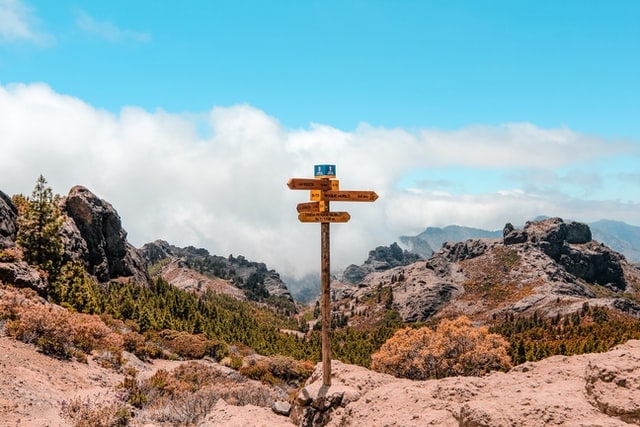 The fictional town of Agloe was located at a crossroads. Miltiadis Fragkidis (Unsplash)
Paper cities
Agloe also has a place in literature and film. It appears in John Green's novel 'Paper Towns' and in the film adaptation. In them, Margo Roth leaves home and, on her journey, she discovers several towns that only exist on paper.
According to the author, Agloe went so far as to have a gas station, a shop, and two houses. "This is an irresistible metaphor for a novelist, because we like to believe that the things we write on paper can change the world we live in," he said in his TED talk, 'Paper towns and why learning is awesome.'
The truth is, Agloe is not the only paper city that has left us a piece of map history. This one is full of examples of traps and little tricks intended to track down plagiarists. Moat Lane is a (theoretical) street in Finchey, a town north of London. However, satellites show us there's only one park there. On the map of London, the Geographers' (A-Z) Map Company also deliberately changed the names of some pedestrian streets, making the changes look like mistakes.
Surprised? This practice of adding errors to detect plagiarism has been used throughout history, and not just for maps. A great example of this is Lillian Virginia Mountweazel, an American who, according to the 1975 edition of the New Columbia Encyclopedia, devoted her brief but intense career to photography. However (as you may have guessed), the famous photographer Lillian Virginia Mountweazel never really existed.