There's no doubt that artificial intelligence (AI) can be found in many aspects of our lives from social media to banking, but what if we could use AI to make our worksites safer and more efficient at the same time? That's what the team at FYLD has accomplished. FYLD is a specialized platform that uses AI and real-time data to improve the safety of worksites and enhance productivity and efficiency. What makes FYLD such a success is not just the AI behind it, but that it was developed by field workers for field workers. We are excited to partner with North Tarrant Infrastructure, a Ferrovial company, to help us implement FYLD technology and expand its capabilities as we collectively work towards a safer jobsite. As field workers, safety is our #1 priority, but a close second is efficiency, so by developing a software platform that addresses both needs, it feels like we've hit the jackpot!
A Safety Net
Traditionally, site safety hazards are identified by hand through the eyes of site workers and managers. At the end of the day, site workers are responsible for surveying the site and making note of any hazards or potential hazards that might have arisen. Then these hazards are documented and sent to site managers. From there, managers have to go through hundreds of documents by hand and identify the most pressing issues. With this method, although tried and tested, there are limitations. The traditional job hazard analysis (JHA) are replaced with visual risk assessments (VRA), taking the paper reports and replacing them with video.
One of the biggest limitations with traditional JHA has been complacency. When something becomes routine, it's human nature to become complacent. When this happens, there's a greater risk of something falling through the cracks and a higher risk of injury. Other limitations, such as lack of experience and language barriers, also lend themselves to a higher potential of risk for our workers. With FYLD, these limitations no longer exist and the tool serves as a sort of safety net to ensure nothing is missed. Getting VRAs early and at the end of the day can help identify future hazards, show progress, and provide documentation on what the worksite looks like when work was completed. But how does it work?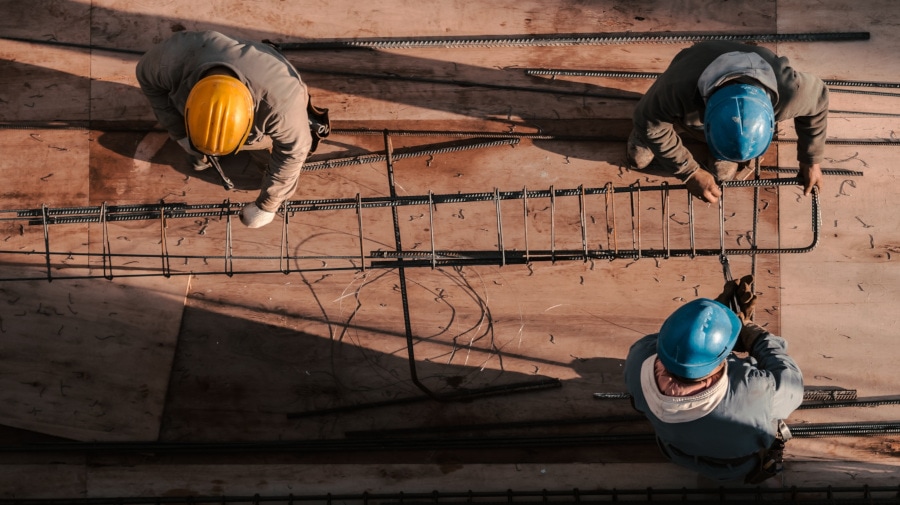 A Real-Time, Real-World Solution
At the end of every day, field workers use their personal devices to upload videos, photos, text, and audio at each site to the FYLD platform. From there, FYLD uses a combination of visual recognition, natural language processing, and machine learning technology to analyze the data and produce a VRA, all in a matter of seconds. What used to be a 30-minute or more process is finished in 30 seconds, eliminating time-consuming paperwork and, most importantly, the risk that anything was missed in the assessment. By using AI, every risk or potential risk is noted without exception. From there, managers receive these VRA's in real-time and can address pressing needs instantly, minimizing delays that could put workers at risk.
For Today and Tomorrow
One of the many benefits of FYLD is its capacity to learn and adapt. By using machine learning technology, FYLD is capable of continuously updating itself when new information becomes available without the need for additional programming. In this day and age, worksites, and companies in general, are constantly changing and updating and with more change comes more risk. However, with FYLD's capacity to update and improve itself alongside us, we can be sure that health and safety hazards are kept to a minimum. With the confidence that our workers are safe, we can focus on the real work at hand. The input from North Tarrant Infrastructure and their safety team has been invaluable in working towards safer solutions. This has allowed FYLD to incorporate technology into the workforce and provided them with the essential tools to work with more awareness of potential hazards. The ongoing communication and brainstorming with NTI have helped guide FYLD towards new innovative ways to digitize information and help increase accountability. 
Sharing is Caring
When it comes to health and safety, there is no such thing as competition. For us at FYLD, we are incredibly proud of the tool we've created because we have seen how it works in the field improving the health and safety of our workers. But we don't want to keep this secret to ourselves! Currently, there are 25 companies using FYLD and that number is growing. Looking ahead, we'd love to see FYLD being used in worksites across the world as well as in other organizations across industries. There's no doubt that digitalization is enhancing and improving our day-to-day work and outcomes, so why not let it up us take care of the most important part of the work: our people.