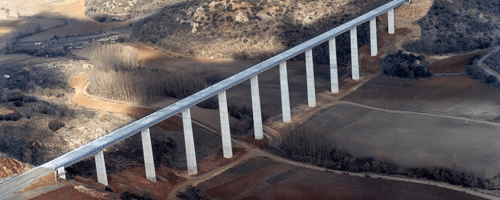 I recently had the opportunity to participate in the International Conference on Spanish Architecture and Engineering organised in Brasilia by the Cervantes Institute and the Spanish Embassy in Brazil. This forum enabled us to present Ferrovial's experience in the international development of infrastructure and our contribution to knowledge-sharing between nations. We spoke about internationalisation of construction, and specifically about the challenge of continuously opening markets and generating opportunities in Brazil.
We participated in the conference in view of Brazil's promotion of an ambitious infrastructure development plan. The possibility of participating in the execution of that initiative is so that Brazil obtains "other" benefits, such as the transfer of technology and technical know-how. The ability to manage these expectations is fundamental: to this end, we commented in Brazil and in other countries that many of our large projects (such as management of Heathrow Airport in London and the 407 ETR in Toronto) are also examples of international cooperation.
At Ferrovial, we focus especially on innovation, the environment, and a commitment to society. We understand that those are values pursued by Brazilian citizens. Accordingly, we strive to highlight that our company undertakes these practices with enthusiasm, as we understand that those values help improve living standards for the millions of people we serve every day.
Agroman, which has been operating for 80 years, has an extensive international track-record with five decades of activity in 50 countries on five continents. In the last 50 years, we have completed more than 600 large projects, many of them outside Spain. This internationalisation is reflected in our revenues as well as our backlog, of which more than 70% is in other countries.
With regard to potential project execution in large markets such as Brazil, we are committed to leveraging the excellence and technical innovation of some of our most innovative projects. During my presentation, I used several projects we are currently executing as examples. These include:
– The construction of Heathrow Airport's T2A, which will be Europe's first next-generation terminal. This "green" infrastructure will be used by 20 million passengers every year.
– The construction of the LBJ Toll Road, specifically the IH-635 section, in Dallas, Texas. I highlighted that the project includes the development of 260 kilometres of lanes, an area equivalent to 80 football fields, and the movement of 270 kilometres of precast beams and 320,000 square meters of various types of walls.
Development of a road in the Azores Islands
Another noteworthy project is the Scut Azores toll road, in Portugal. This infrastructure, developed on São Miguel Island and finished in 2011, involved several challenges. Its completion was a great achievement and an example of excellence and technical rigour. The challenges we faced were:
– Insularity: this island is in the middle of the Atlantic, a two-hour flight from Spain and a three-day journey by boat.
-Lack of resources: except for aggregate and some smaller equipment, we had to bring all supplies from mainland Spain.
-Technical complexity: we had to build 26 viaducts of various kinds, of which two were especially complex.
-Environment: we moved more than 10 million cubic metres of earth, so it was especially important to take the right precautions with regard to the environment.
We overcame these difficulties through rigorous planning and logistics and through cooperation between the various corporate areas of Ferrovial Agroman involved in the project. Our success would not have been possible without the extraordinary team, comprising personnel of various nationalities with extensive experience in this type of project.
Commitment to Brazil
Brazil is committed to the successful execution of two global events: the 2014 FIFA World Cup and the 2016 Olympic Games. Our objective is to participate in infrastructure development, contributing to the transformation of Brazilian infrastructure to improve citizens' living standards.
We share the objectives set by Brazil, and we want to continue to support them by collaborating, to the best our abilities, with all of the country's public and private institutions so that the country is an example of modernity and sustainable development. We are driven by a commitment to put forth our best efforts so as to achieve a more prosperous future, greater wealth and a more environmentally-friendly community.