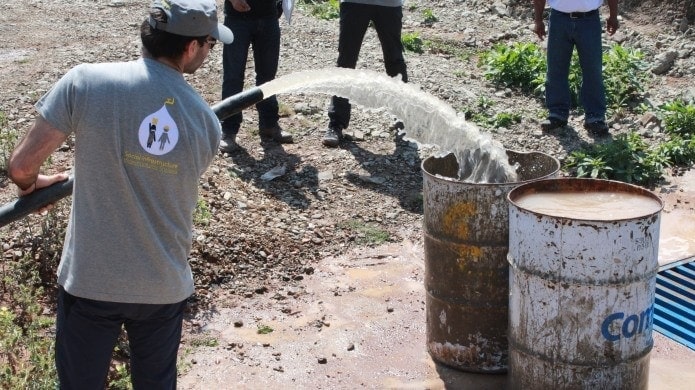 Pedro Tavera is 35 and is a technical engineer for public works. For 7 years he has worked as Head of Operations for the highway conservation project in the BU-2 area in the province of Burgos which includes primarily the NI (Burgos-Álava) and N-120 (Burgos-La Rioja) roads.
That's to say, his work and that of his team revolves around the maintenance and upkeep of the various elements of the road which includes signaling elements, signs, pruning and mowing the roadside and the cleaning and maintenance of tunnels etc. Road treatments, both preventive and curative, to ensure safe transit through the roads during the winter.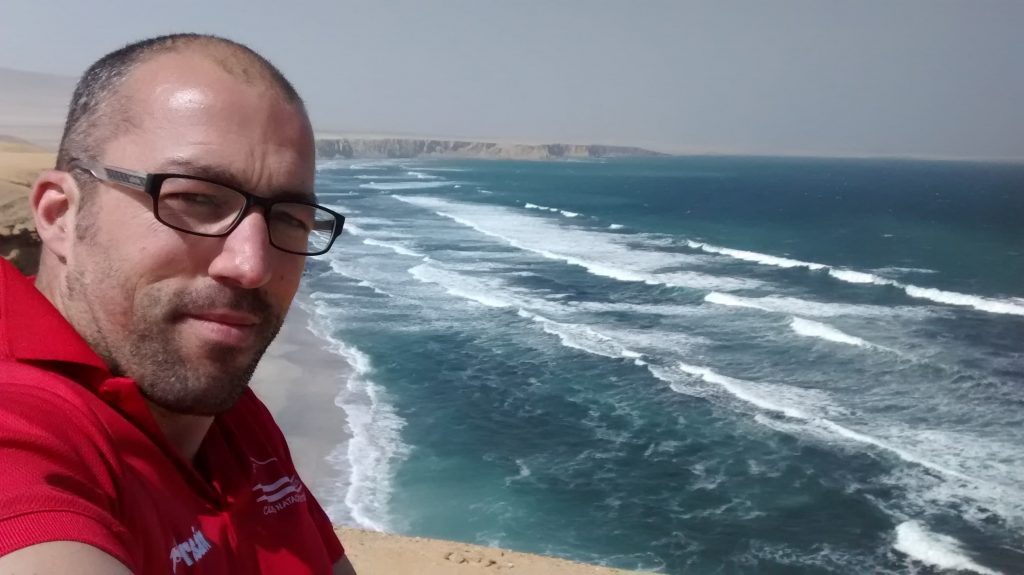 For two weeks he left the roads behind and became a volunteer in the town of Chincha, Peru. Today he tells us about his stay and his fond memories of the Peruvian community and of the group of people who accompanied him on the trip.
Pedro Tavera tells us about his experience as a volunteer
What made you decide to volunteer?
The desire to work as part of a voluntary project where I could contribute my personal knowledge and experience.
As a specialist in civil engineering what skills could you bring to the project?
I consider myself more of a multi skilled professional than a specialist in a specific field. However, given my experience on ground I could assist in the monitoring and management of the work. As well as this, I could help to develop a template to enable the NGO CESAL to gather data.
What do you feel most proud about on a professional level about your time there?
CESAL was managing the project well however, the project required a lot of involvement with the affected communities (the inhabitants of the colonies of Santa Ana and the Sacred Heart). In this respect, the information that we provided them with for data collection-from our personal experience- may have been our greatest contribution to the project. Also, the practical advice that we gave to the families about the installations that they can apply to their houses in the future.
On a personal level, what did you take away from the trip?
The people's appreciation of what we had done was very gratifying. Although our contribution was a small part of the whole project, as representatives of Ferrovial, people thanked us a lot for our support and our work. Sometimes they showed their appreciation through food but sometimes we simply didn't have any room left to eat any more! (laughs).As well as this, having the opportunity to get to know and to live for two weeks with such great colleagues, a diverse group, but with similar motivations was a fantastic experience.
Why would you encourage someone to work as a volunteer?
I would encourage people to participate in the experience for personal enrichment. For the opportunity to see how people get involved and collaborate with one other, how they participate as a community. Something that seems so distant to modern society and that makes you reconsider everything.
Related article
Read Camino's López experience as a volunteer, click here.