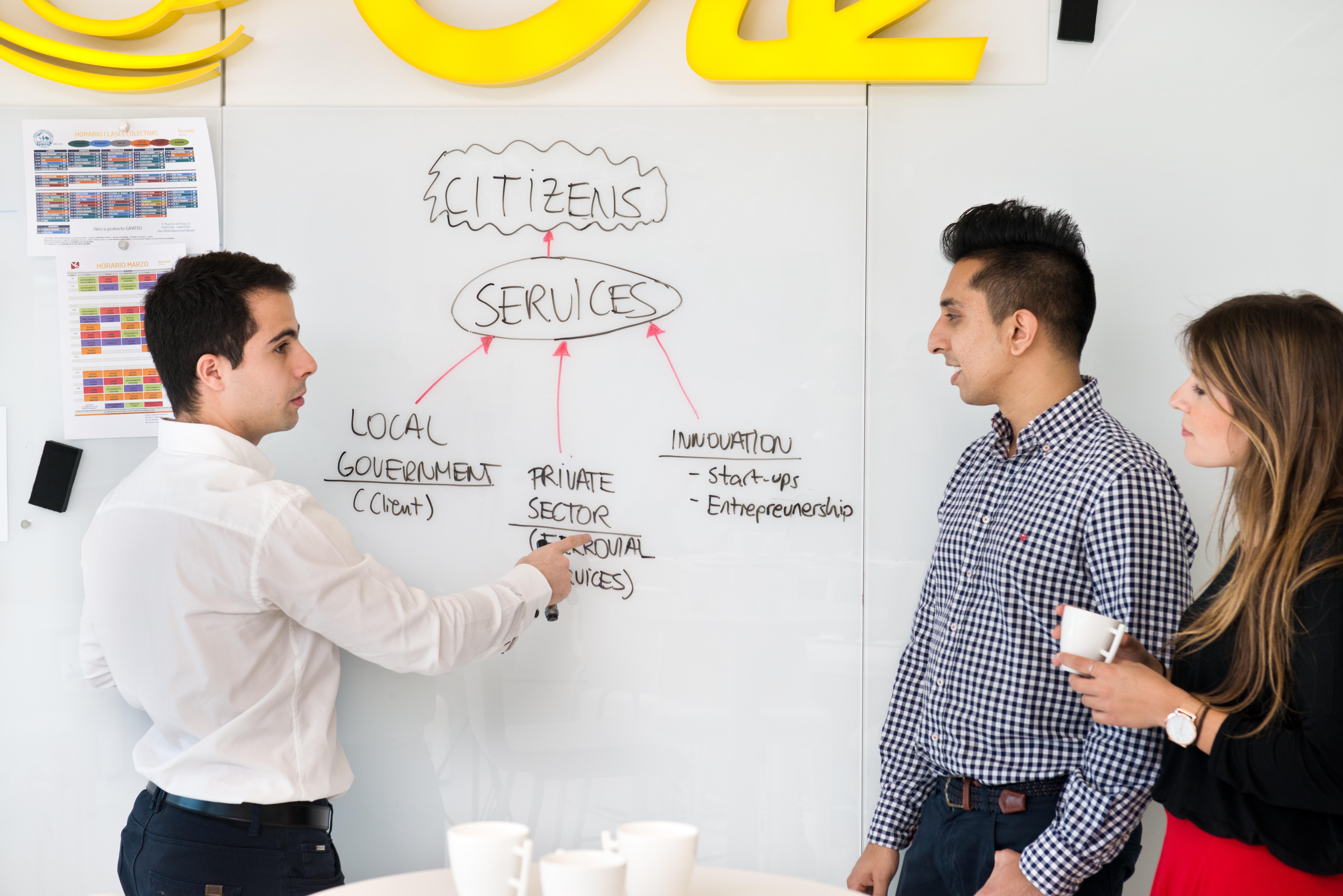 Second edition of Ferrovial Services International Graduate Programme
"Excitement, itching to start, great opportunity, confidence placed in me, being part of an important project, a new personal challenge, inspiring, motivating, feeling valued"…. These are some of the feelings and comments voiced by the 12 young graduates starting out on the 2nd edition of Ferrovial Services International Graduate Programme, and who are already a part of our team. Talent management is one of our company's cornerstones, so it comes as no surprise that we have a Development and Talent department within our human resources division, with the remit of promoting employee skills to help them grow professionally. This way of thinking is the inspiration behind programmes such as this, the aim of which is to guide and empower young graduates.
2 editions, 25 young people
Two editions of the programme are already up and running, with 25 young people of outstanding potential who will take up different strategic positions and so become familiar with day-to-day operations at a range of divisions within Ferrovial Services. These young professionals have solid training and international backgrounds; they are innovative, team-oriented, passionate about customer service, results-oriented, energetic, and fast learners.
Learning and developing through experience
The first group of graduates from October 2014 have already gone through four rotations in Spain, prior to embarking on their international exposure.
Work experience at key contracts, such as Facility Management at Airbus, Energy Efficiency with Torrejón de Ardoz Town Council, or road maintenance in El Molar, has enabled these young graduates to take on greater responsibility and become more empowered in the projects in which they have been involved. Working as part of a team has given them hands-on experience on the company's different business activities, and the opportunity to take part in meetings with clients or negotiations with suppliers.
Many of the graduates serving out a rotation in the Contracting and Marketing divisions report that the experience has surpassed their initial expectations. Involvement in challenging projects with very exacting deadlines and a highly professional group of people has provided them with new technical know-how.
Trust and understanding
All participants will be assigned a mentor for 12 months. Mentoring is a process whereby an experienced individual supports the professional development of a less experienced person, through a relationship based on trust and understanding. Mentoring is what has driven the programme's success, and it is the most valued aspect of the International Graduate Programme according to both mentees and mentors.
Mentoring leads to significant achievements: the possibility of discovering different company perspectives; becoming familiar with the different communication channels; boosting self confidence; encouraging proactive approaches; and supporting personal as well as professional development, to list but a few.
The Mentoring process linked to the 1st edition of the graduate programme ended in January; the new Mentoring process for the 2nd edition is already under way, with 9 new mentors and mentees.
Driving talent development: Ferrovial Corporate University
To enhance their talent, graduates will also receive training at our Corporate University, a space where they can acquire knowledge, share experiences and build relationships.
The training plan provides detailed information on the company's strategic business areas, such as energy efficiency or streamlining of operations; improved understanding of financial issues and labour relations; and development of the skills required for becoming an effective partner for clients, preparing convincing, informative and targeted presentations, and acquiring the technical knowledge and tools necessary for contributing new ideas and solutions.
Effie, Manuel, Sarah, Guillermo D., Janki, Alex, Gonzalo, Best, Pablo, Deep, Ignacio, Guillermo and Rafa, participants in the 1st edition of the graduate programme, have faced many challenges over these past months: problem-solving, taking responsibility for project management, solving technical issues, changing cities, changing managers, uncertainty in relation to potential international rotations… Now it is the turn of Adoración, Richard, Pablo, Marta, Guillermo, Paulo, Ángel, Laila, José Antonio, Laura, Iker and Salustiano to show their enthusiasm and skills as they take on these same challenges.
To learn more about the programme, go to: INTERNATIONAL GRADUATE PROGRAMME