We have talked at times about Lego blocks and how this type of building games helped many of us in deciding to be architects or engineers . This type of toy awakens creativity, activates curiosity and blows the minds of little ones (and those who are no longer so small).
Moreover, it is a toy that has been adapted to the different stages of growth and various specializations within engineering. So we see architecture (which not too long ago also came to be known as building or architectural engineering), mechanical engineering, electrical engineering, electronics, programming, etc.
These games, along with other greats known as Meccano and K'nex, promote STEM (Science, Technology, Engineering and Mathematics) careers.
Duplo, the simplest construction toy
When we really try, most of us can remember those giant plastic buckets that included a handle and whose lid resembled a huge Lego block. When we opened it, we would discover that it was full of pieces of various colours, which we scattered all over the carpet in order to see all of them.
The truth is that at the start Lego Duplo only had two types of blocks. One with a square base and one that was twice as long. It did not take much more to begin to create and join pieces with others, forming columns, balls, walls or snakes.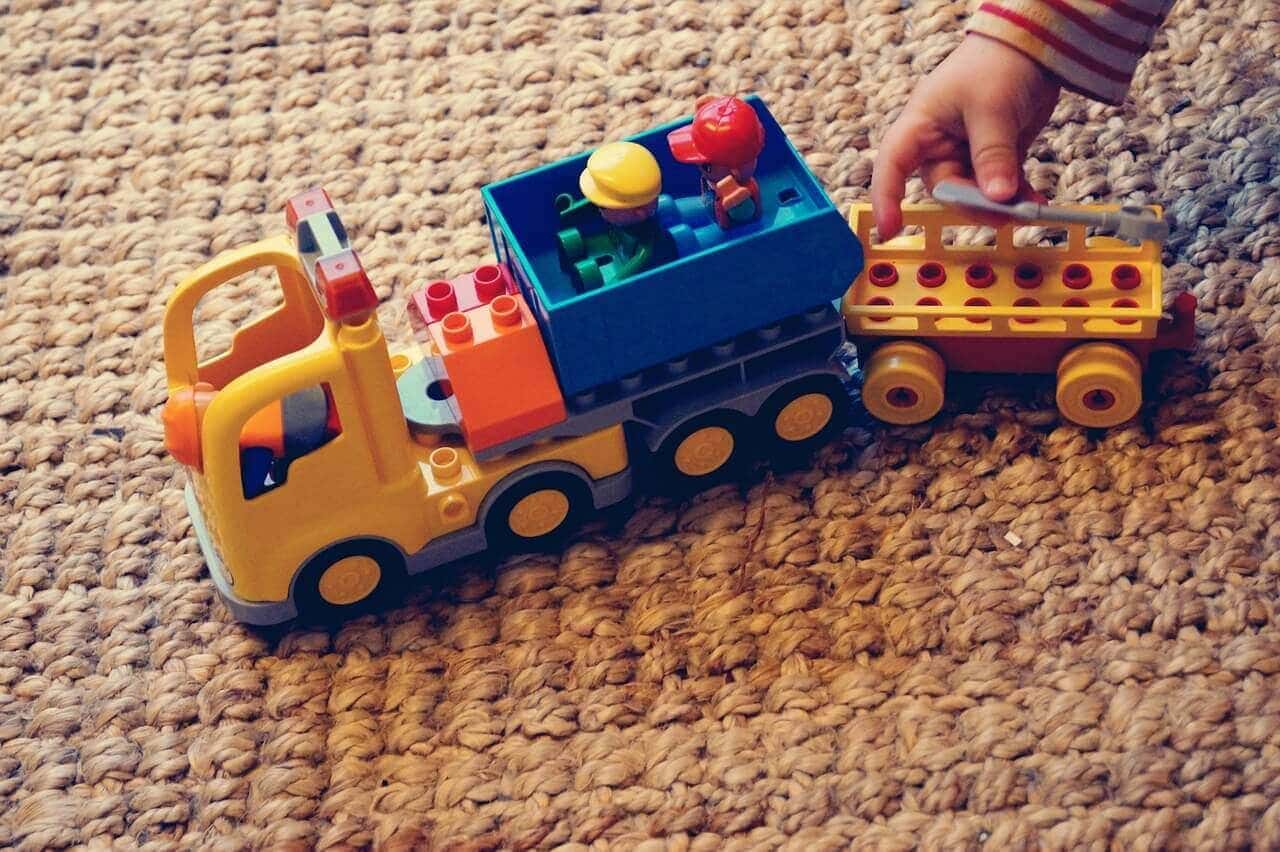 As manufacturing technology made other shapes more affordable for pieces, more complex built structures soon began to appear. One could already play with vehicles with wheels, as well as walls with doors and windows. This is the principle of architecture, which is materialised more strongly at the next level.
Basics, learning to build
This offers quite a jump in complexity, especially when we talk about the psychomotricity of young children. With Lego Basics, which are the large, clumsy and limited blocks, they were miniaturized to a large repertoire of bricks of possible sizes. In fact, we can already start calling them bricks and start building with them.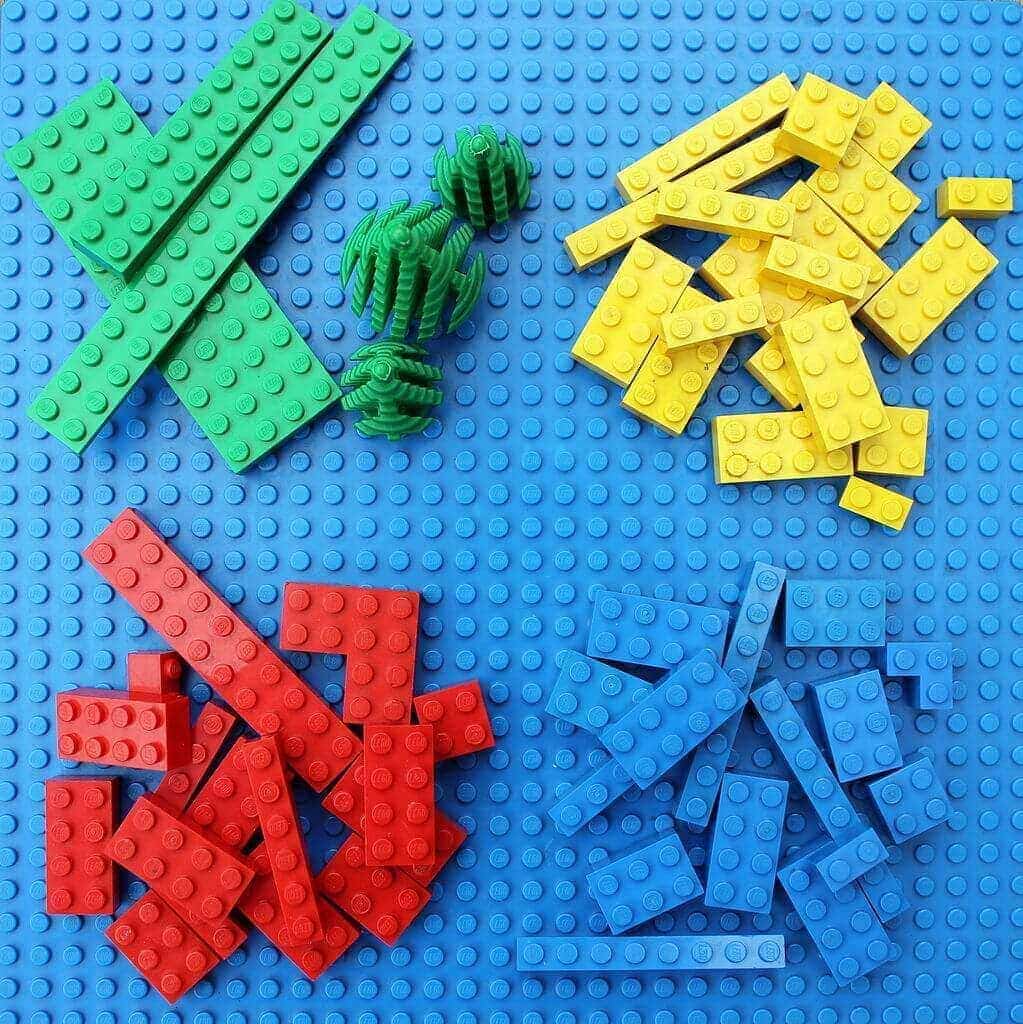 This was exciting…during the first encounters with these new pieces, discovering that they fit perfectly with their Duplo sisters.
Thanks to these packages of pieces, small children learned that to build a wall it was more stable to interlay the bricks than to stack them on top of each other. Otherwise, any slight blow would knock the building down. They also learned about the importance of levelling the soil and starting from smooth ground. Otherwise, slightly tilted buildings tended to fall sooner or later.
This nod to architects, or building engineers, is one of the best known within this game, which is in fact called a "construction game". But not everything is simply construction.
With the appearance of the classic Lego doll, which we even see in movies, houses standing upright was no longer the only thing that mattered. Now it was important that there were doors through which to enter or leave and corridors leading to all rooms. Some really motivated children even built different areas for uses such as living rooms, bathrooms, kitchens and so on.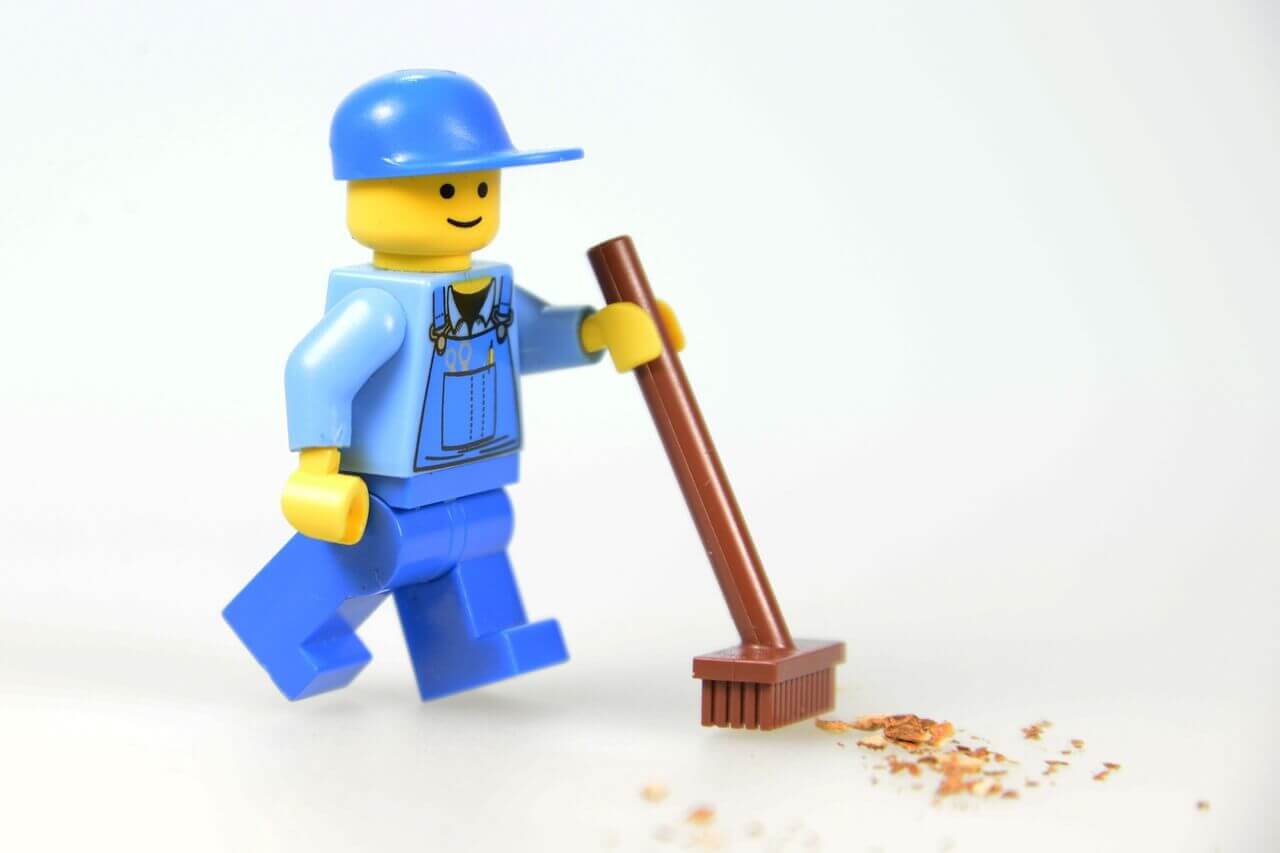 It was the principle of services, a field closely linked to STEM careers, and professions within the Lego universe. Specialization was coming.
Technic, the principle of engineering
Raising walls and houses is fun, but controlling pneumatic machines and remote control vehicles was pushing up the notch into another world. Starting with how the pieces were assembled.
So far, and with some exceptions, the Lego pieces had been joined by those top studs and bottom tubes that would allow some to fit well on top of others. Although the stud-and-tube policy would continue, with Technic, the bottom up direction was removed, and now all pieces did not have just one direction anymore. That meant that now they could have any direction imaginable.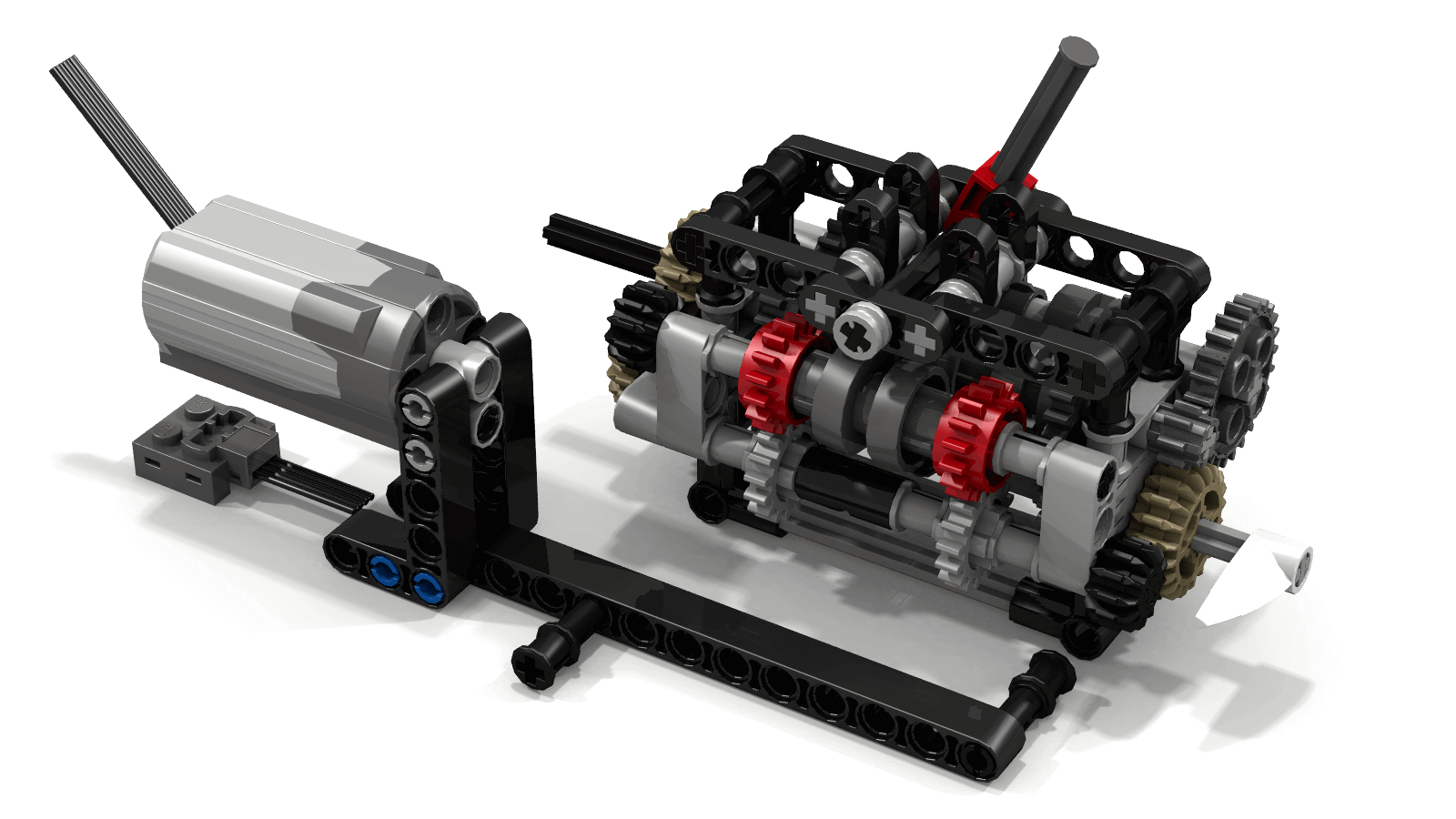 This allowed for a high level of complexity in which gear wheels, pulleys, ropes and tires had space. And with them the transmission ratios, efforts and the machines. It was now possible to build cranes or motor vehicles for example. Magic and creativity was sparked.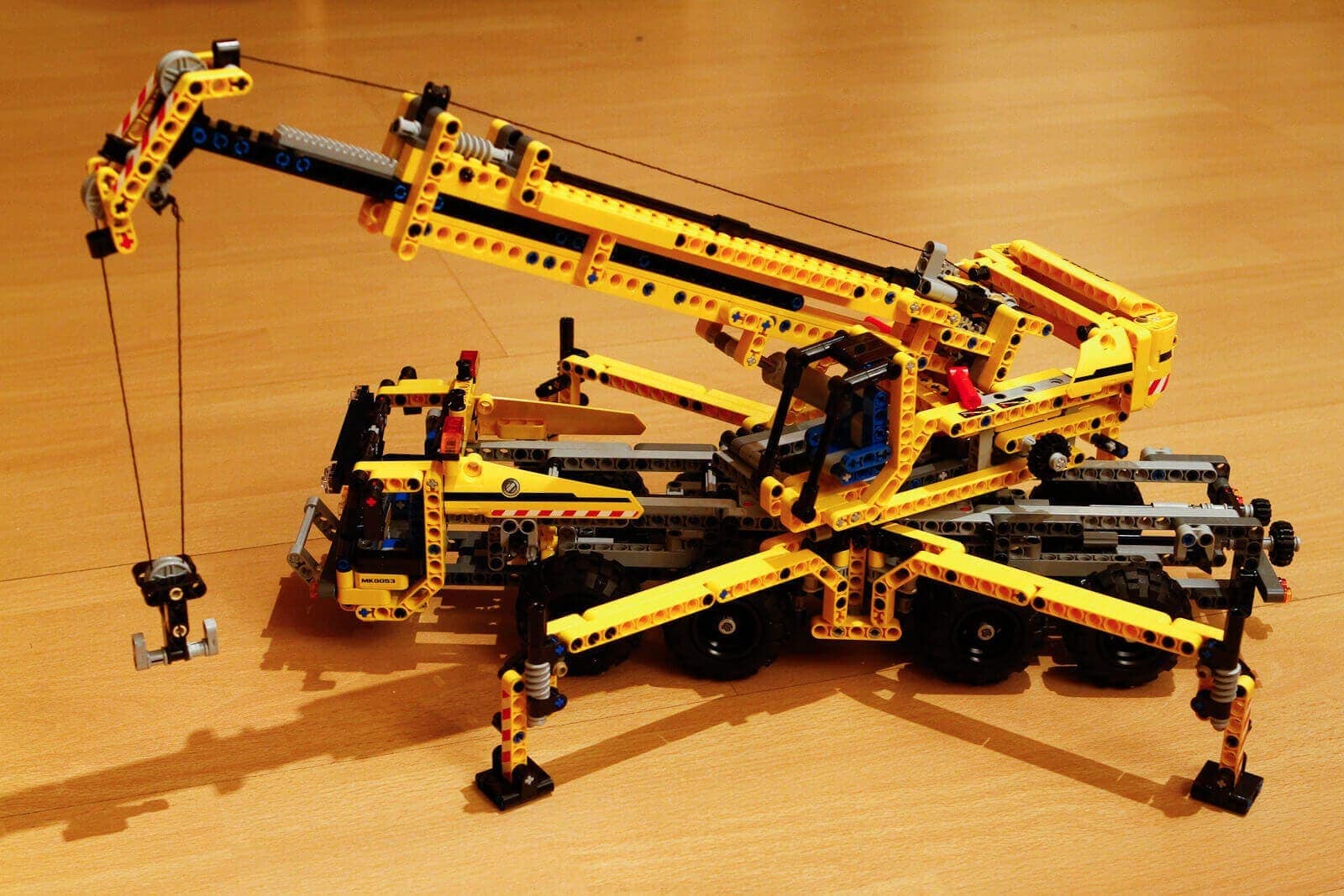 Not everything was practical engineering, but also artistic and industrial design. Communities of imitators of scale objects began to pop up everywhere. Typical buildings, science fiction vehicles or ancient war machines, any excuse was good for fitting pieces together. Technic soon became (due to its enormous range of possibilities) a small-scale conceptual representation of other objects: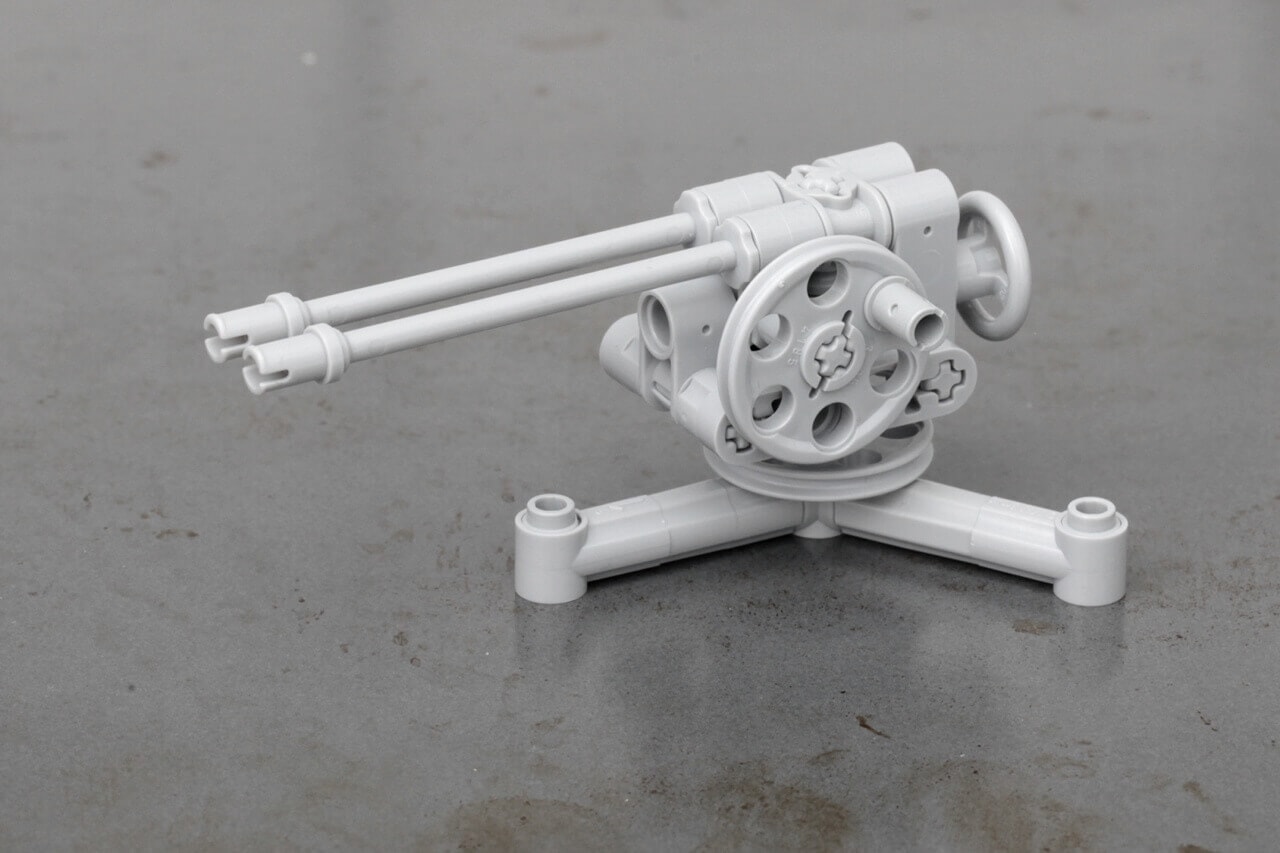 The first pumps also appeared and complex ones at that! Pumps that compress fluids (such as air) that enable this compressed air to move objects. This version of Lego has hoses, pumps and small tanks to raise the pressure (a bit) and can move small objects, such as the motor below. Both this application and the pulleys come from the field of mechanical engineering, which is probably the most widely represented type of engineering with Technic:
Although it is true that pneumatics made from Lego do not have much power, they got stronger with the arrival of battery operated electric motors and remote controls and programmable devices. While in the past, electrical engineers rarely worked on machinery (they were concentrated more around power lines, power or energy substations), the future is electric and so more and more are making the jump to electric machines. And their contribution to the Lego universe is noted.
Thanks to these small motors, the time came when we were able to build our own garbage truck and schedule a route around the house, picking up various items such as slippers.
Robotics, taking a step towards home automation?
Although the first Lego programming packs were very basic (scanning very limited codes with pre-programmed movements), Lego Robotics turned the universe of blocks upside down. Now it was possible to write code (if you knew how!) or manually program a robot using a series of quick commands. Here comes programming engineering, another STEM career.
For example, it used to be very easy to program a robot to respond to two commands, such as forward and backward, or to fulfil a time schedule. It was very curious that for a couple of years Lego was a step ahead of the home automation that we are familiar with today. For example, it became very easy to program a small robot that climbed Persian blind cords and would rise or fall at will.
Of course, on the Internet one can find everything thanks to the fact that Lego permits direct programming on its Mindstorms blocks. For example, a Lego robot that plays Three In a Line against a human opponent, another that challenges you to a chess match, one that solves Rubik's cubes and one that plays the guitar.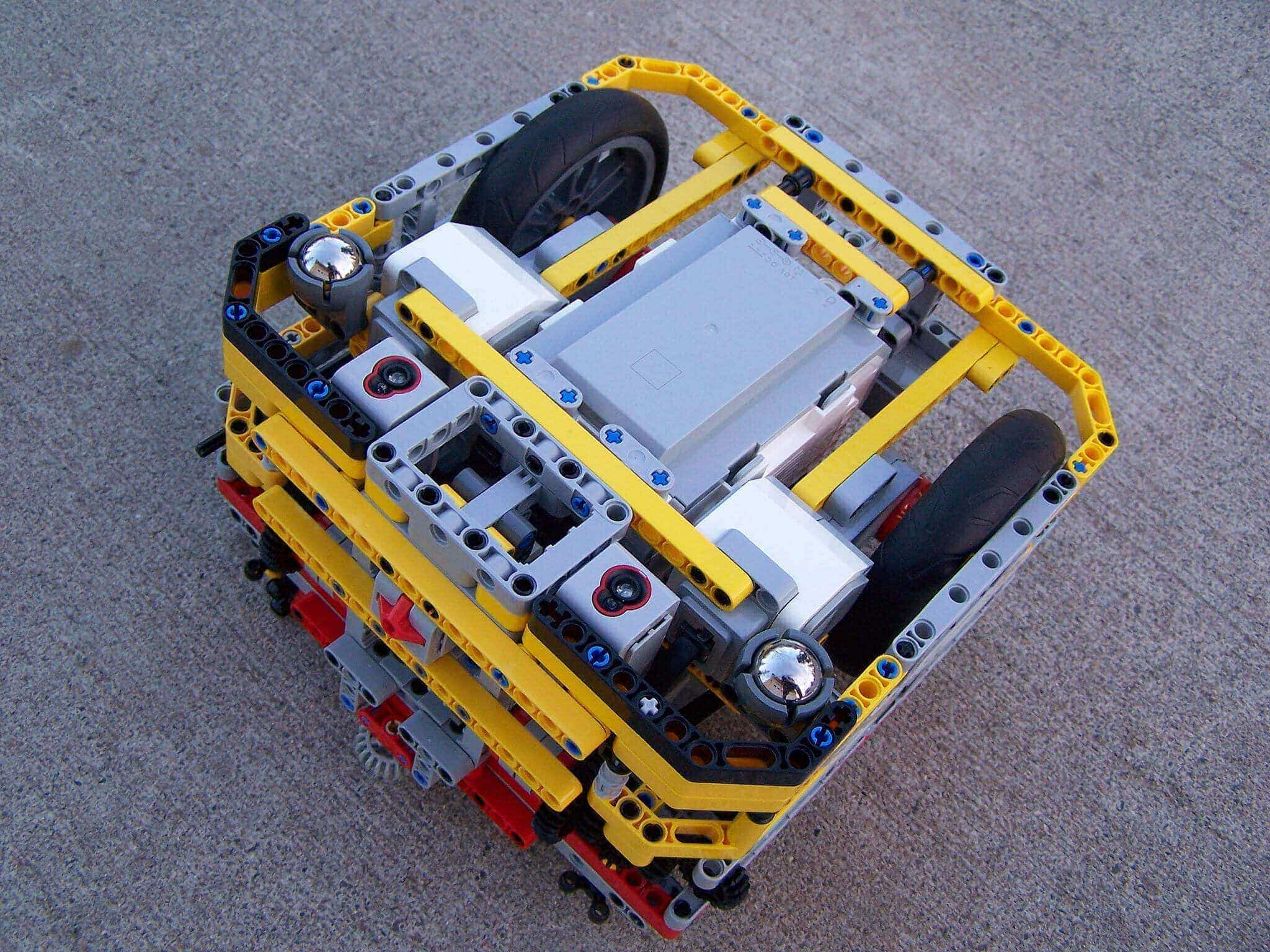 Along with programmers, electronic engineers have found their niche in designing programmable boards or PCBs. Thanks to this, the versatility of Lego pieces has reached the levels of robot assistants, vacuum cleaners and competitors.
Today, STEM careers are the most sought after in the job market and the toys we have looked at in this article promote (among other values) those related to technical careers.
It is great to see how an educational game reflects the technique and engineering in so many different areas that enrich each other. Exactly in the way, multi-disciplinary STEM teams are enriched compared to those with professionals geared towards the same field of studies.
It highlights how Lego, while in a simplified manner, has been able to incorporate the various engineering strategies for the multi-faceted toys we have seen in this article.