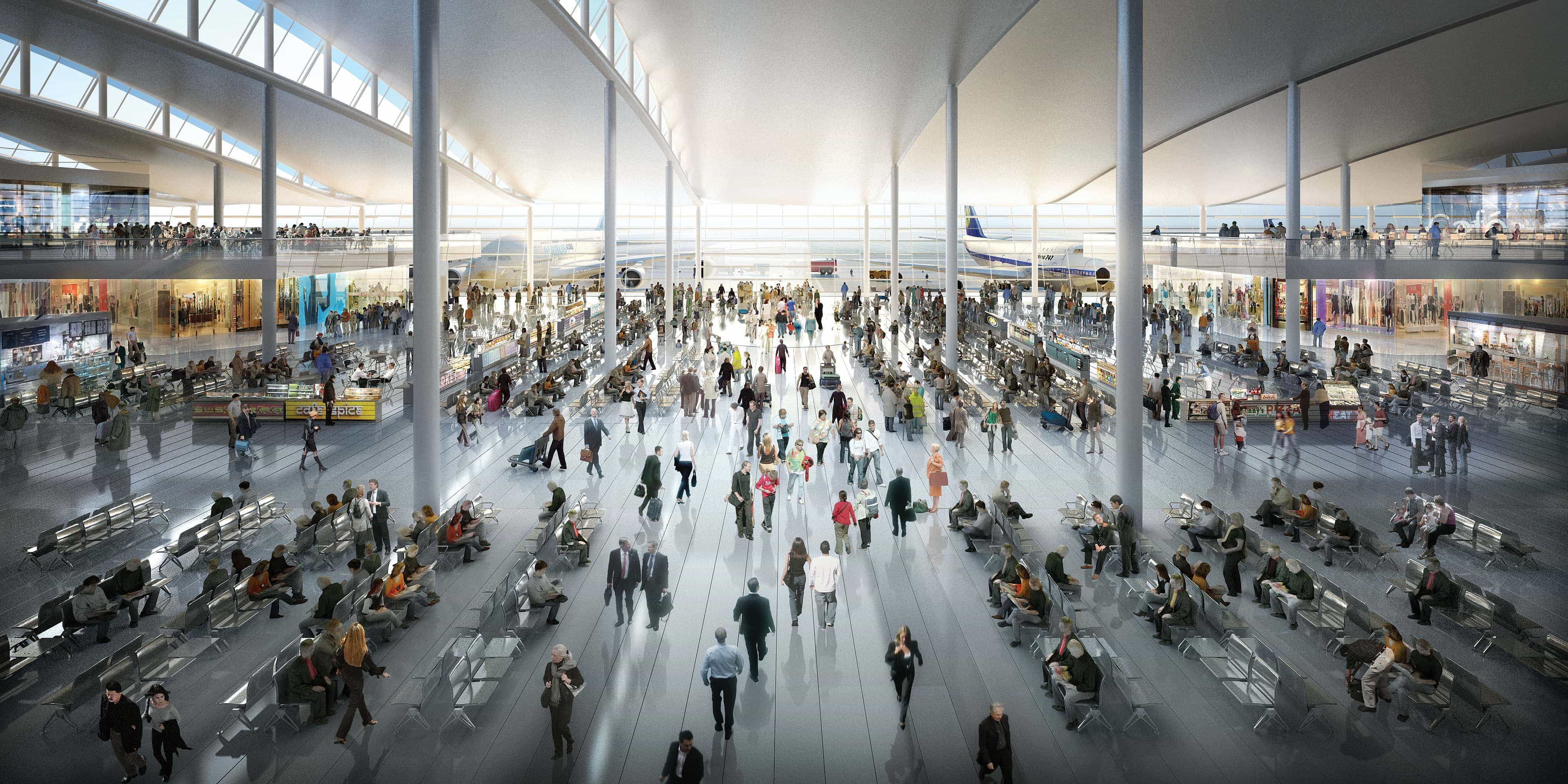 The airport is no longer just a place of transit. Over the last decade, any eager-eyed traveler will have noticed a big change in the way new airports are being built and old airports re-modelled. Higher passenger numbers had led to big opportunities for retailers looking to grow their brand in different spaces where they can reach new audiences.
Non aero related revenues at airports such as retail, food and beverage are expected to increase by 73% from 2013 to 2019, as predicted by Verdict Retail. For brick-and-mortar stores to sell after passengers pass security in an environment where people tend to have a holiday mindset tends to be quite an attractive proposition.
Airports like Heathrow are working on travelers needs and expectations to create the ultimate and most complete travel experience, so don't be surprised if you end up spending more time in the airport than ever before. Passenger experience will drastically change in the upcoming years in non-aero revenues such as parking, food and beverage, and retail. That's the reason why for 2018, I'm sharing with you five tips that I feel you need to know before spending some time in any of Heathrow's Terminals.
The tips to help you make the most of your time while waiting for your flight
1. First of all, Brands
As I mentioneded before, Heathrow is very attractive to retailers. At most airports you will find a mix of luxury watches and handbags, some electronics and duty free shops, but the duty free at Heathrow Airport is like being on the high street of any big city: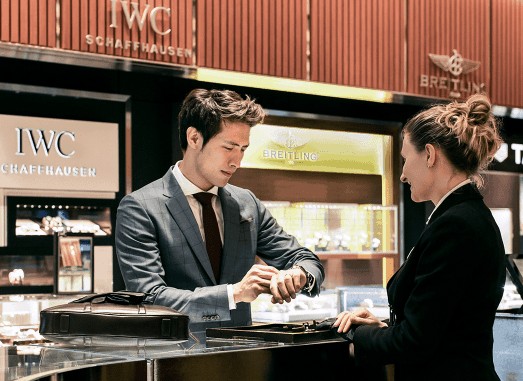 John Lewis, the first department store in an airport; the Harry Potter store; and an Apple store are all in the same terminal. Can you get something better than this? I don't think so! Heathrow has as many brands as tastes and interests of its passengers.
2. Order Travel Money
In China for example, changing currency is as easy as filling out a short form in any bank and showing your passport, but in other countries it's not that simple. I had the opportunity to travel to many countries where it is difficult to exchange money, often charging as high as 15% commission! Which is crazy!
If you don't want to worry about this, it's very useful to know that when travelling through Heathrow you can order money online with Travelex and pick it up at all airport terminals, from the very first departure to the last flight. Which means… More time for shopping!!!
3. Reserve & Collect Service
Are you one of those who rush to the airport or who always forget to buy a gift? If you are either or both, know that you have the Reserve & Collect service at the airport, this service is free for all passengers.
You just have to think about the products that you would like to buy and reserve them through the website. The airport staff will have your selection of gifts ready at the Heathrow Boutique for you to collect and pay as soon as you arrive to the airport. In the same way you order a pizza and pick it up at the restaurant… only much better.
4. Personal Shopper
You don't have to be a celebrity to have a personal shopper.
If you arrive day or night, no worries! Your Personal Shopper will wait for you at Heathrow after security with a purchase plan prepared so you can make the most of your time.
If you have time please go directly to the private lounge where they will welcome you with a glass of champagne to help you decide, of course.
5. Heathrow Home Delivery
Have you ever not been able to shop because you can't carry all your bags at the same time? Imagine you have an early morning flight to meet a potential business partner and you don't want to arrive to the meeting with a Harry Potter bag. Well, we have the solution! Heathrow Home Delivery!
Inform the details of your purchase along with the delivery address and the staff at the Heathrow Boutique will take care of the rest.
Also, remember you will earn extra points on your Heathrow Rewards card by using this service.
Today's lesson? Make sure you go with plenty of time the next time you visit Heathrow Airport.