A few years ago, when we attempted to explain to clients the importance of analyzing the data they generated, it was like talking to a brick wall. We talked about predicting what was going to happen when they were still in the phase of analyzing what had happened.
Nevertheless, now, while terms like Artificial Intelligence and Machine Learning are on the rise in the United States, the concept of Big Data is still among the top searches in Spain.
Why has the whole world gone "data crazy?"
Data has always been a source of knowledge that enables us to objectivize what we sometimes intuit based on the experience we have in our businesses. New technologies that make big data available to allow us not only to use the data we generate within our company, but also to analyze them alongside other data that may not come from our business environment, but that nevertheless aptly explain the context we're analyzing. It doesn't matter what format this external data is in or where it is from, because we can normalize it and analyze it together.
Let's look at a few examples. When we want to come up with projected demand for a shipping company, we not only need historic data on package shipments, but also data like the work schedule or events like Black Friday or seasonal sales, which are going to directly condition shipping packages. It is therefore necessary to include them in the model to obtain accurate results.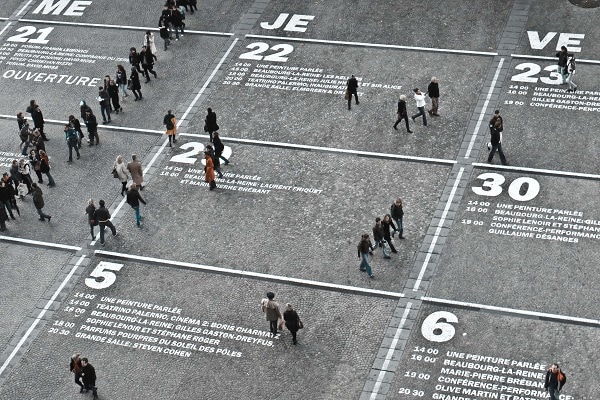 Have you ever thought about how soccer affects other fields? If you consider soccer game schedules, you'll be able to more accurately predict beer consumption or even emergency room visits, which decrease in direct proportion to them – as long as it's a good game, to be sure.
Another piece of external data we tend to include in our algorithmic models is meteorology since even though we may think so or not, it has quite a direct effect on us. For example, fewer people withdraw money at ATMs on rainy days, so if we want to predict how much money to deposit in an ATM, we not only have to analyze events in the area but whether it's going to rain. That way, we can avoid urgent trips to the bank by stocking the machines, or in the opposite case, making enough cash available through other banking services.
Mobile phone data helps organize cities: the antennas located throughout cities tell us how many people there are in each place and how they move. That way, traffic jams can be avoided in tourist areas at certain times, traffic can be improved, or it can even favor businesses to bolster their sales if they can predict a crowd is coming.
Every business is a world, and the data needed by one company may be irrelevant to another. Big data is not one size fits all. It's important to recognize every client's needs and be able to design the model that best fits each one.
Have a Big Data project in mind and don't know where to start?
Here are some key pieces of advice you should keep in mind. Define the use cases that you think are going to add more value to your business. Start with small, limited projects that will allow you to measure the return over a short time span, and if the result is satisfactory, expand it to other areas or segments in your business.
Betting on quick wins is the key to winning over the rest of the company that may still resist thinking that big data has come to stay.