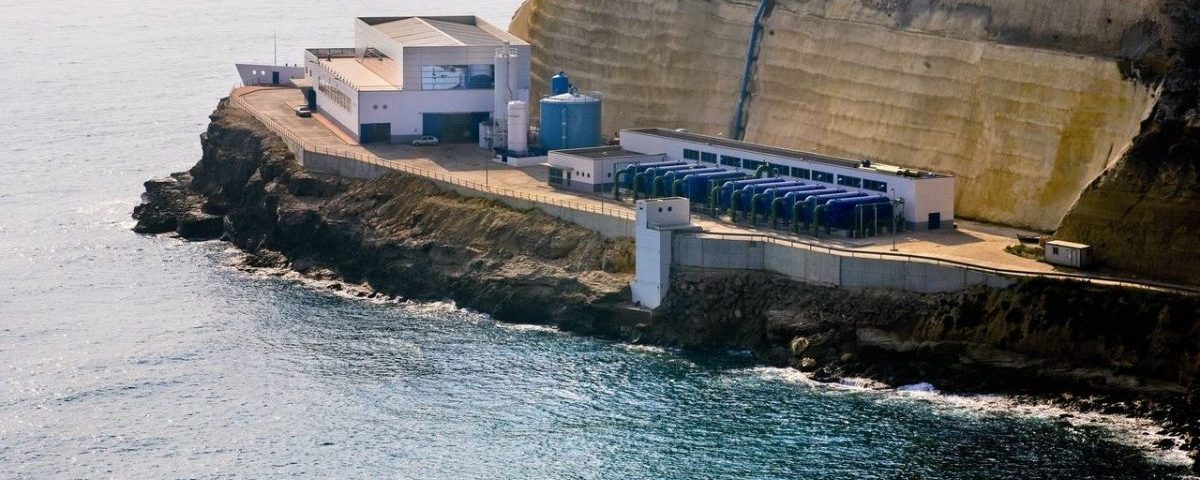 The water sector is facing major challenges in aligning with the UN's Sustainable Development Goals (SDGs) presented last year, with particular emphasis on Objective 6: Ensure availability and sustainable management of water and sanitation for all, as is logical.
To celebrate Water Day on March 22nd, we asked different experts at Cadagua about how we are working on that goal. Thanks to Pablo Riesco, Francisco del Molino, Javier Arrieta, Alicia Gómez, Ixone Sagastagoia, and Jose María Suescun for your time.
How does Cadagua handle its commitment to this ambitious goal by the United Nations? Pablo Riesco. Director of Industrial Construction at Ferrovial Agroman, replies:
No one doubts the reality of climate change and its impact on humankind anymore – an impact that will, on the other hand, be uneven across geographies. It is estimated that in 30 years, more than five billion people will face water scarcity, and on top of that is the fact that 70% of the world's population will live in cities by then. Cities will face a lack of adequate infrastructure. All of this poses an economic, technological, and human challenge of which we are very aware, and for which we must be prepared as a tech company.
Here at Cadagua and Ferrovial, this goal is at the forefront of our minds, and this means allotting resources and focusing our solutions in this direction.
We're prioritizing the use of renewable energies and maximizing energy efficiency in all our projects.
We're working with public administrations to promote reusing water at treatment plants where the environment calls for it.
We're allocating resources to continually searching for and developing innovative solutions with which to meet this objective, which essentially means protecting the environment and ensuring the availability of water sustainably.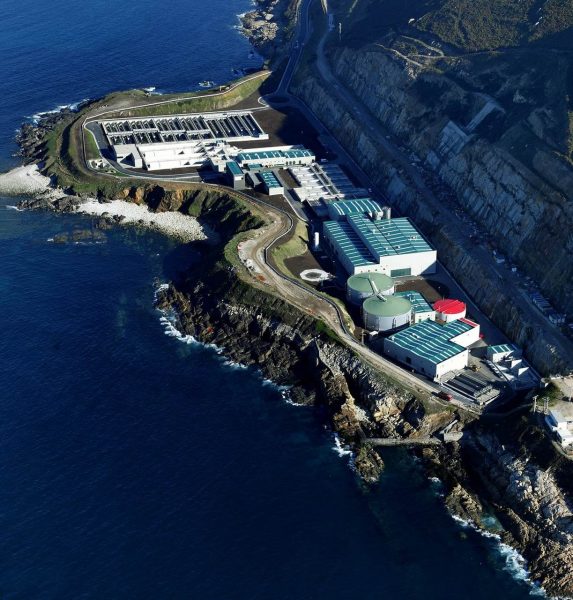 Objective 6 also includes globalization by extending its scope to "all." What can a company do regarding this? Francisco del Molino, Director of Quality, Environment, and R&D&I at Cadagua, says:
It is clear that companies' entire commitment and involvement is necessary, and these aren't empty words. We've been working with Ferrovial's "Social Infrastructures" program since 2008. This cooperative development program aims to improve and expand water coverage and access for human consumption, as well as basic sanitation among groups at risk of social vulnerability in Africa and Latin America. Many of our workers have participated in it directly, not only by providing funds but also by monitoring and managing projects, traveling to countries such as Tanzania and Colombia, and developing projects in partnership with local NGOs.
On the other hand, we have our own water policy and methodology to calculate and report our water footprint with Ferrovial, as we've done since 2015. As such, we can analyze the risks and opportunities regarding water. The water footprint comprises three indices: consumption, treatment, and social action. Here at Cadagua, we directly impact the treatment rate by ensuring that our activity compensated for over 82 times the water footprint of all of Ferrovial in 2019. Reduction objectives for both consumption and compensation have been made for the year 2030.

Innovation and advances in the water treatment sector
From the perspective of an R&D&I department such as Cadagua's. We asked Javier Arrieta, head of this area at Cadagua. How are you dealing with technological innovation, especially regarding water scarcity and its relationship to climate change?
R&D&I teams usually work from a strategic plan. In our case, this plan is reviewed every three years, and it is completely aligned with many of the sustainable development goals. Health and well-being, which are closely linked to the availability and quality of water; clean water and sanitation; affordable and non-polluting energy; work and economic growth; industry, innovation, infrastructure, and sustainable cities and communities are United Nations' goals which are absolutely aligned with our day-to-day work.
 As such, we have delineated five strategic lines: Digitization, Treatment of Emerging Contaminants, De-ammonification as an alternative technology that offers clear environmental advantages, energy savings, and circular economy. Within these five primary objectives, we focus our efforts in close collaboration with other technical departments, particularly with plant operation and maintenance, which are on the frontlines and are an inexhaustible source of ideas and collaboration.
 At this time, we have several highly motivating projects underway that can add value to the company while helping with the mentioned objectives. We can essentially sum this up as being better able to make water potable and purify it while using less energy and maximizing resource recovery.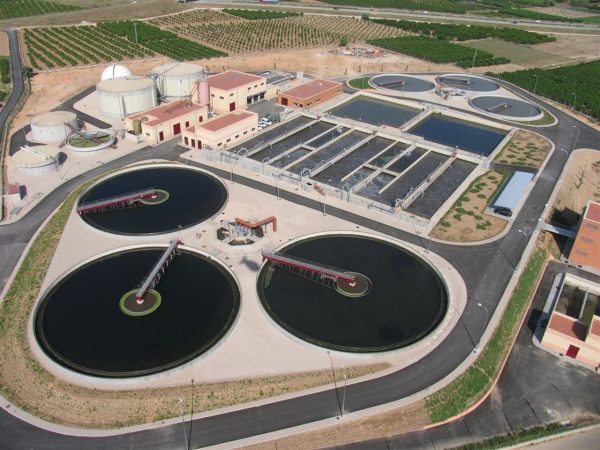 Noteworthy projects
De-ammonification, something most people don't mention. Alicia Gómez coordinates this project and explains it to us. Alicia, why is it important, and how does it relate to the sustainable development goals?
Nutrients like nitrogen and phosphorus cause serious problems if they are dumped into our waters without monitoring, and they clearly need to be managed at sewage treatment plants. As for nitrogen, the conventional process for its disposal involves a high consumption of energy and organic matter. But nature offers us a much more effective alternative. Anammox bacteria, which to the planctomycetes order, basically do the same job but without the need for organic matter or oxygen. Achieving a stable process and population with these microorganisms offers significant environmental and economic benefits. We are currently in the development and piloting phase for our own technology to apply this process in what we call a treatment plant's water line. This is an exciting challenge that can put us on the cutting edge in our sector.
Circular economy is another objective in Cadagua's strategic plan, and it is undoubtedly linked to sustainability. Ixone Sagastagoia is the head of this project in partnership with MIT. What is the STORM project you're developing with MIT?
Managing the sludge generated at sewage treatment plants constitutes one of the main operating costs, as well as a major environmental problem. And the fact is that sludge is an important source of energy and resources because of the organic matter it contains. And it is precisely this organic matter that we intend to capitalize on, in this case using Hydrothermal Carbonization technology. Simply put, this entails quickly simulating conditions that occur in nature over thousands of years in a reactor to generate fossil fuels such as petroleum or coal. After several months of small-scale testing at MIT's facility in Boston, we're finding that we can add value to sludge and turn a problem into a high-value-added product such as asphalt or activated charcoal.
Emerging Contaminants are also among the objectives of the strategic plan. We asked Jose María Suescun about what they are and what Cadagua can bring to this problem.
Nowadays, we're talking more about Contaminants of Emerging Concern, and these include a wide range of compounds found in water, medicines, hormones, illicit drugs, pesticides, herbicides, and even personal hygiene products and microplastics. Its removal in conventional sewage treatment plants is insufficient in many cases, and its effects on humans and the environment are partially unknown. The problem stems from the fact that many of them bioaccumulate and can be harmful in the long run. We've been working on this question for several years. We've essentially been testing advanced treatments such as the combined use of ozone, hydrogen peroxide, membranes, activated charcoal, and ultraviolet light, as well as analyzing their presence in our waters and determining the most effective processes for their removal. It is important to continue in this direction to get ahead and prepare for more restrictive legislation that will undoubtedly come.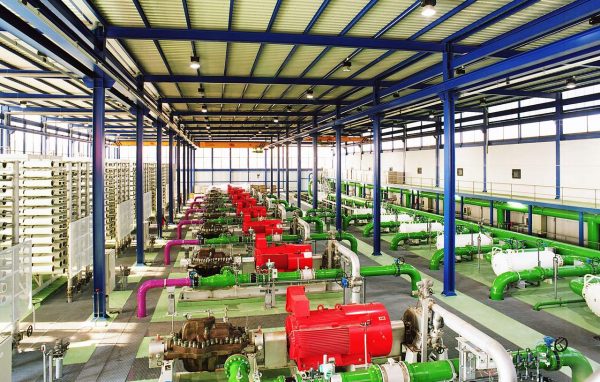 New Challenges
What are the short- and medium-term challenges that we face, and what can Cadagua do to stay ahead of the curve? We asked Javier Arrieta:
Undoubtedly, Digitization, leveraging computational power and Big Data, and implementing Smart Advanced Controllers and using digital twins will set the norm apart from excellence in the near future. And we're already starting to work on this. We have an ambitious project on the table that could bring about a paradigm shift in managing our water treatment plants.
Digitization and technology are the future, and concepts such as artificial intelligence, the Internet of Things, 3D printers, work-oriented drones, BIM philosophy – these are already a reality. At least, they already are at Cadagua, and this keeps us flexible and able to learn and adapt quickly to take advantage of the maximum potential they offer.
One example of this are two tools that are already a matter of fact. The first is Ferroaqua, a web application that allows uploading data either automatically or by hand to create a dashboard for the water treatment plant that quickly indicates the plant's status, in addition to analyzing them to monitor the process, as well as comparing data between different plants. The second is the Technical Knowledge Assistant, a document manager that collects all of the knowledge generated at Cadagua in an organized and systematized way, as well as other external information that may be of interest (publications, conferences, etc.). Given the impact these tools have, they were awarded at Ferrovial's annual Innovation Construction Awards.