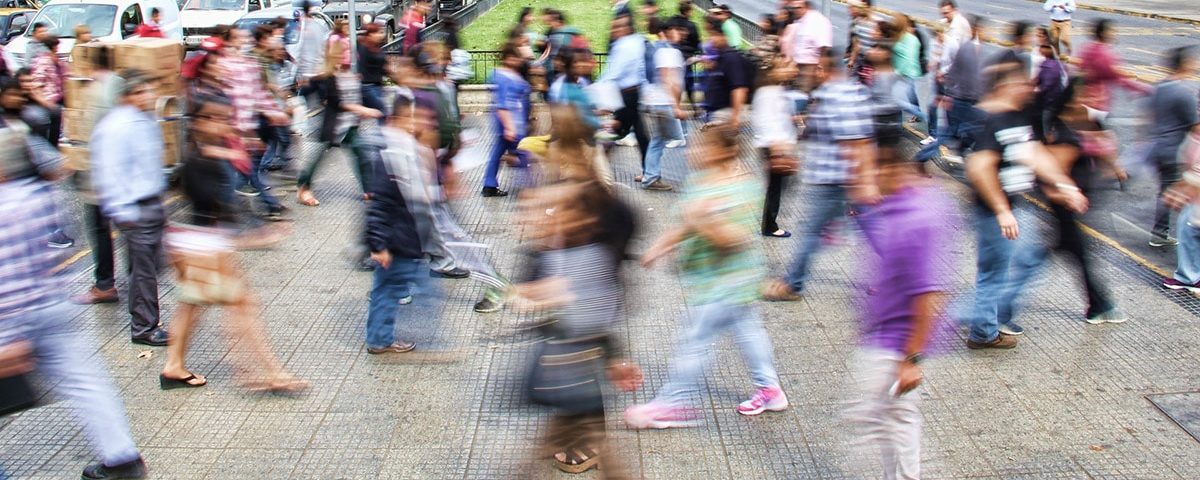 Volatility, uncertainty, complexity, and ambiguity, VUCA, four initials that perfectly describe the diversity of the changing environment in which we must operate today.
A reality that has been further accentuated by the COVID-19 crisis in recent months. Even though it was considered among the main risks identified by the World Economic Forum in its Global Risk Report at the beginning of the year, it is that this pandemic that has presented itself as one of the phenomena known as the Black Swan. Unexpected contexts with a low probability of happening but a high impact and hindsight. In other words, although they are almost impossible to predict and, therefore, almost impossible to mitigate, in retrospect, they seem as if they were obvious and inevitable.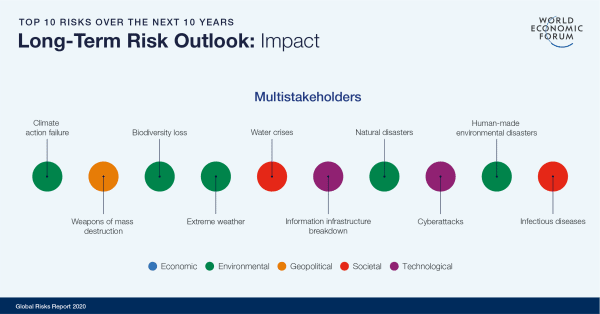 Why is collaboration in the private sector crucial in responding to different social challenges?
Pandemics remind us that helping others is not only the right thing but the smart thing to do. After all, human beings are not only united by common values and social ties. We are also biologically connected. In this pandemic, we are all connected. Our answer must be, as well.
In this sense, the joint connected contribution of companies during the COVID-19 crisis has been evident: 70% of CSR initiatives by Spanish companies have responded to the most vulnerable groups, according to the analysis recently carried out here at SERES, along with Deloitte Spain, in the Report on the Social Impact of Companies Against COVID-19.
It is true that this health crisis has brought all of society's actors together to work. However, we at Fundacion SERES have been defending and working on promoting collaborative projects for several years. We are committed to incorporating these sorts of initiatives as part of business strategy by turning them into a competitive advantage for companies. In this type of project, alliances are forged between different agents who share skills and abilities to address a certain social problem and who seek financial sustainability.
Greater than the sum of our parts in road safety
Following this approach, in collaboration with BCG, we recently launched one such successful example: the "Manifesto for Road Safety," an initiative resulting from the multi-sector partnership between Cintra, Atresmedia, Ford, Fundación Ibercaja, Fundación Mapfre, Gonvarri, Movistar and SEUR. It outlines 10 points with a common goal: achieving a reduction in the number of victims of traffic accidents to zero by 2030 in urban environments through collaboration and networking. With the ratification of the manifesto, the signers are demonstrating their commitment to Road Safety within their corporations and beyond. To this end, they may promote different initiatives in their organizations and among their stakeholders.
The 2030 Agenda, collaboration as a business opportunity and a lever for innovation
In addition to multiplying the social impact achieved, the creation of alliances in the private sector is a great opportunity for generating innovation networks and creating a more competitive business model. In fact, according to the United Nations, working towards the Sustainable Development Goals of the 2030 Agenda would entail a business opportunity of $12 trillion for the private sector.
The Manifesto for Road Safety specifically responds to SDG 3, Health and Safety, SDG 11, Sustainable Cities and Communities, and SDG 17, creating alliances to achieve the goals.
SDG 3: Health and wellness
GOAL 3.6 By 2020, halving the number of global deaths and injuries resulting from traffic accidents. According to Etienne Krug, the WHO's Director of the Department for Management of Noncommunicable Diseases, Disability, Violence and Injury Prevention, at the current rate, 20 million people will die and 1 billion will be injured in traffic incidents over the next two decades unless truly effective measures are taken to prevent them.
SDG 11: SUSTAINABLE CITIES AND COMMUNITIES
GOAL 11.2 By 2030, providing access to safe, affordable, accessible, and sustainable transport systems for all, improving road safety especially by expanding public transport, with special attention to the needs of those in vulnerable situations, women, children, individuals with disabilities, and the elderly.
SDG 17: ALLIANCES TO ACHIEVE THE OBJECTIVES: Alliance between 8 companies from different sectors with the support of third sector organizations and the Public Administration (DGT- Ministry of Interior)
A scalable initiative that any company can join to help generate a greater impact, starting with 8 companies making commitments to improvement.
Projects like these favor opportunities for collaboration in the face of existing social challenges and the new gaps that are emerging after COVID-19, in addition to making companies more competitive and sustainable over time. Successful models are becoming shorter and shorter, which means that companies have to renew themselves constantly. In addition, positive economic performance is no longer sufficient to ensure the long-term viability of the company since the pyramid of priorities for both investors and consumers has changed. We must unite economic and social progress. Stronger companies will create a stronger, healthier social ecosystem.
"The competitiveness of a company and the health of the communities where it operates are closely intertwined. A company needs a successful community not only to create demand for its products but also to provide an environment that supports the business. A community needs successful companies that offer jobs and opportunities for wealth creation for its citizens,"
as Harvard, Porter, and Krammer highlight in their publication "Strategy and Society: The Link between Competitive Advantage and Corporate Social Responsibility."
Here at Fundación SERES, along with BCG, we have developed a methodology that is pioneering in Spain and revolves around collaborative projects, which enables developing initiatives with a multiplicative social effect, with fewer resources than those that require merely altruistic actions carried out independently.
The 5 fundamental premises and 2 criteria for collaboration to be possible
Unlike other associations, collaborative projects are based on carrying out an action plan designed and agreed upon by all participants to achieve common, previously established objectives.
The alliance requires the contribution of the following from the partner companies:
Resources and skills according to their differential competences
Joint participation in its design and execution
In addition to the two basic criteria for collaboration to be possible, according to the analysis identified in the study, ally, Sumar para multiplicar (Add to multiply), there are 5 fundamental premises needed that should be present to a greater or lesser extent in any collaboration project between companies to make them viable:
Creation of social impact
Economic impact
Equal participation in collaboration between companies
Approach as a strategic project – aligned with the company's activity
Contribution of benefit for all partner entities
Without these premises met, it is extremely difficult for the project to achieve the desired impact and last over time.