People and team
"Pleased but not yet satisfied". An interview with Anne Gothro
Anne Gothro, Ferrovial US & Canada's Environmental Compliance Manager for Atlanta, GA, has a fascinating story to tell and a powerful message for women in the workplace thinking about a career in Engineering.
Women play an important role in engineering, and have since even before the National Council of Women was created in 1914, with the aim of getting more women involved in engineering in order to help with the war effort. Career satisfaction and rewarding careers are beginning to attract more women into the field. A career research study found that over 80% of female engineers are happy with and feel rewarded by their roles in engineering.
In honour of all women in the field of engineering and of Anne herself, we asked her if she'd consider sharing her views as part of a question and answer session on what it means to be in Engineering, her opinion on the changing landscape as it is today, and how it might change in the future.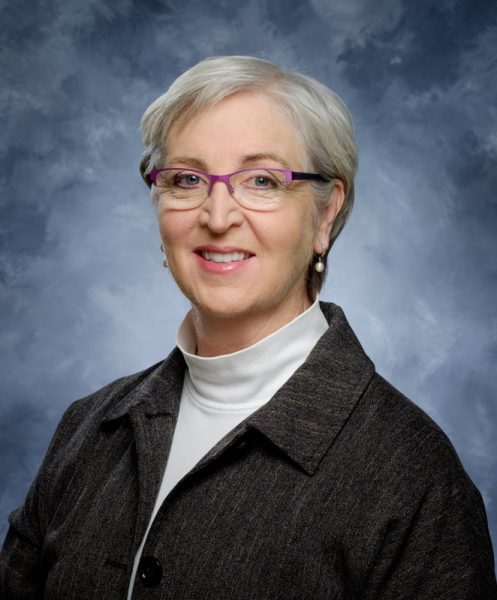 Hi Anne, thanks for joining us today, can you tell us how you've been affected by the world's current situation?
Sure, well, thanks to being part of a heavy civil infrastructure project in Georgia, I'm considered an essential worker and part of a critical business, so thus far I have not been negatively affected by the global pandemic, work-wise.  The overall project has been affected by C19, in terms of both individuals and our supply chain, but we are working through these issues as a team and with our client.
That's good to hear, can you tell us a bit about your background?
I was born to an engineer father who was very encouraging of Science and Math (and football-playing brothers I could beat in an arm wrestle until I went to college), I pursued an education in Chemistry and Physics. I attended the University of Oregon and then Wellesley College (in Massachusetts), looking for answers to all the meaningful "why" questions I had, and knew others had, too.
During and After completing my studies, I had an amazing time in roles that included:
Being a forest fire fighter
Blaster at a coal mine blowing things up
Working with rare and endangered plants
Taking a quick break to learn bicycle repair and mechanics
How did you get involved with engineering?
I have an inclination to ask questions and seek answers, so I embarked on a path that seemed interesting in terms of location (Wyoming coal mine), but resulted in a 40-year career, starting as a labourer, then moving through roles as blaster, foreman, field engineer, estimator and project engineer, and finally as an Environmental Manager with a speciality in regulatory compliance.
What does your role mean to you and to the industry?
When I asked the interview team about what was needed for my role in Atlanta, the CEO said "keeping us out of trouble."
I thought this was the exact description and correct understanding of what can happen with the environmental consequences of construction and believed this role would be a great challenge. It definitely has been that…
Would you describe your position as a leadership role?
It is a leadership role, not because of any innate seniority or hierarchical non-sense, but because I do get to act like a leader: every day I spend time motivating my team to provide new or proven solutions as problems are identified, and before issues become problems. I also facilitate communication between teams on the project to include planning for environmental compliance concurrent with operations planning. As with Safety or Quality, early planning for success in this area is the most effective solution.
I'm both a planner and a doer and I need to use my understanding of a complex regulatory environment in this market to educate and help others understand what the regulatory limits are on the project.
My position is not as a career arc with a ceiling but more of a lucrative and changing experience from which I – and the other women in engineering – will get results from what I put in. I enjoy being part of a team building projects that are successful for the company, and that answer an infrastructure problem in the area.
How do you overcome obstacles, Anne?
Overcoming obstacles is about temperament, and having the right kind of attitude, and then consistently communicating with all stakeholders in a task.
While engineering is a traditionally male-dominated field – like many others – I can see an increase in female leaders and am a firm believer in meritocracy; if you can do the job and do it well, it's yours, simple as that. Be a problem-solver and your effort will be recognized. It has been my experience that women are often very adept at non-linear thinking, which serves well in addressing situations in design-build construction that have many moving parts. I also strongly feel that for people considering a career in Engineering a sense of humour (and growing up with brothers if possible) should be considered vital.
I think you need a certain brain: that mix of problem-solving pragmatist and analytical idealist; the kind that is energized by being surrounded by really smart, motivated people for 8 to 10 hours a day. An attitude that would encourage the adoption of Kaizen (continuous improvement) and a growth mindset wouldn't go amiss either.
I'm pleased but not ever really satisfied, and I mean that in the best possible way.
What three words do you think others would use to describe you?
Straight-forward
Persistent
Truthful
Thanks, Anne!