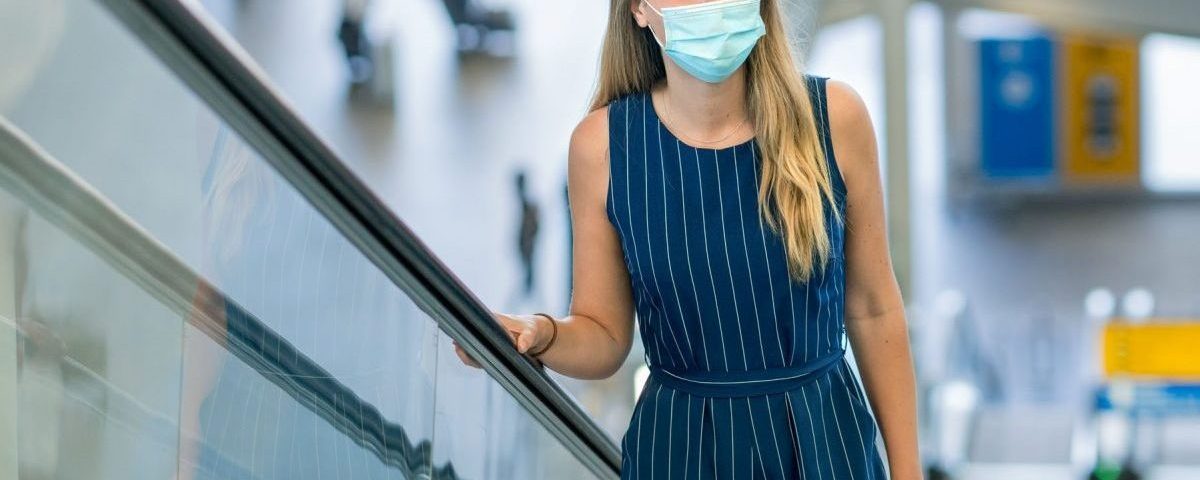 When was the last time you went to the airport and flew? Airports have always been known for their safety and security measures, being one of the safest spaces you could ever think of. They always try to put customers and colleagues at the heart of everything they do, and that means protecting them and making them feel safe while at the airport.
When 2020 began, many aviation companies had ambitious plans and clear priorities to realise their visions:
But the reality of unique Covid-19 situation kicked in hard, and fast.  Within weeks of the first headlines, airports started focusing directly on customer and colleague's safety, whilst taking the measures required to protect their businesses.
It became impossible to ignore the new 'customer reality' – we were seeing altered expectations and behaviours, all perfectly normal human reactions to such an extreme set of events.
Confidence, reassurance and peace of mind
So, at Heathrow, the exam questions we set ourselves.  How do we keep our customers and colleagues safe, encourage customers to fly again, and increase consumer confidence?
Our desired outcome was to bring confidence, offer reassurance and instil peace of mind.
We dug deep into our understanding of what underpins confidence.
We explored what customers would need in order to have confidence in themselves; to understand what would give them reassurance that they are making the right decision to fly. Communication and engagement would be essential.
Here are some of the steps we're taking to build and sustain customer confidence:
Establishing clear and open customer communications and digital channels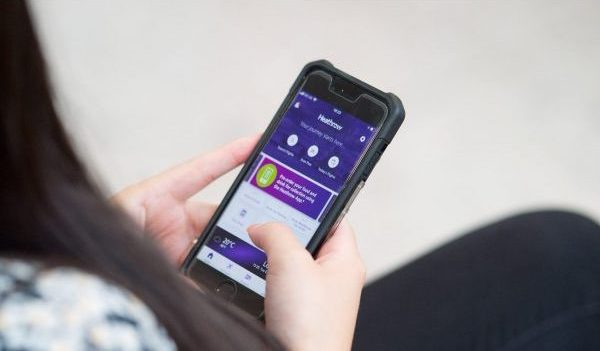 During these times, it's essential to keep in touch with customers, so they can get first-hand information. From regular communication with loyal customers, through to email conversations and enabling 'push notifications' as customers as they arrive at the airport to make them aware of the new measures and giving them links to useful information.  For example, at Heathrow, we produced a number of short customer films explaining what might be different to the last time people travelled and importantly, that customers can continue to rely on a warm welcome and high quality of service.
Adopting a strong and consistent approach to signage and information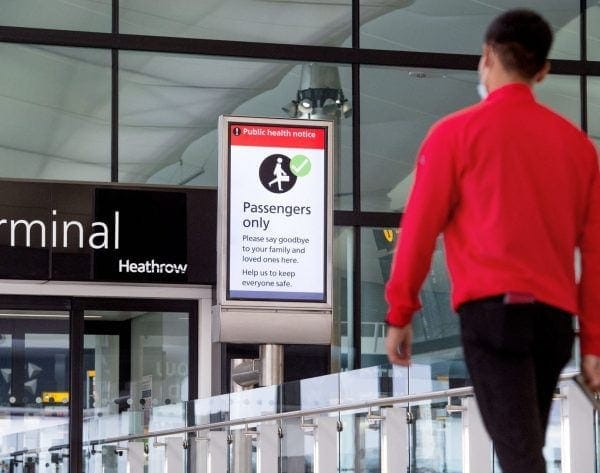 At the very start of the crisis, the team focused on creating a bespoke set of signage guidelines for covid-19, which have now become a familiar thread across the whole customer experience. As well as sharing information and reassuring customers, stimulating a 'call to action' is a must.  It is essential that customers take action to wear a mask, keep socially distanced, adopt safe hand cleaning behaviour so messaging to enable customers to take these measures, has to have impact.  During times of anxiety and unfamiliarity, most people find it difficult to absorb a lot of information, they crave simplicity and clarity.   We've found that adopting a consistent approach to messaging, across the whole journey, has helped enormously – regular patterns and familiar symbols make it easier to feel in control and reassured.
Instilling the highest levels of cleanliness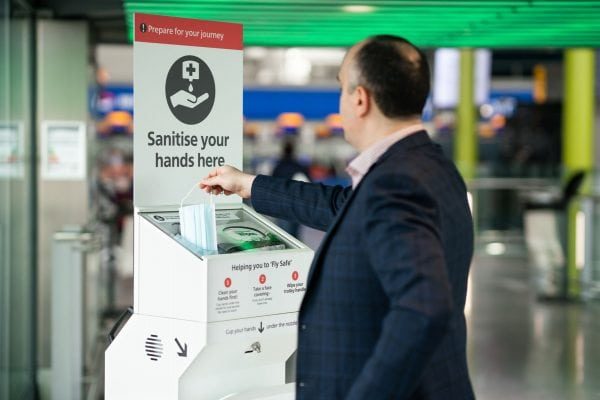 High levels of hygiene and cleanliness are now the bedrock of any customer experience, and airport environments are no different.  The pandemic has made us all aware of the need for heightened sanitisation, it's becoming second nature to use hand sanitisation gel and look for 'virus clean' surfaces.  At Heathrow we have a variety of opportunities for customers to sanitise their hands, including popular 'pit stop' stations which are conveniently located at key points along the journey.  Giving customers reliable  -solutions is key to help them feel safe throughout the airport:.   Hygiene options now range from using UV light through to virus resistant treatments on trolley & door handles, lift buttons and security trays.
Creating a team of hygiene technicians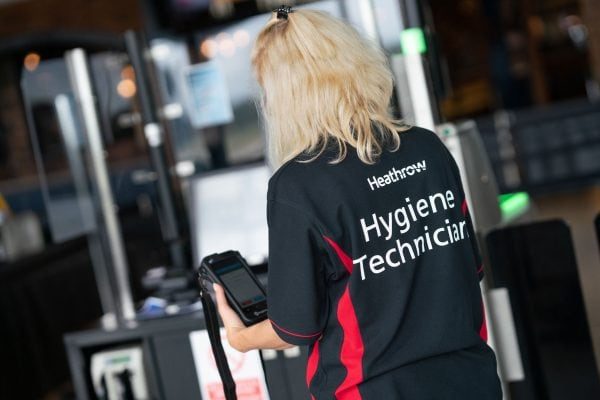 The need for reassuring and caring service remains vital for airports to deliver.   Being 'cared for' is the dominant customer need at this time.  We cannot ignore the new emotional customer realities.  Customers not only want to know surfaces and areas are clean, but they also want to see and meet the colleagues completing these essential tasks.  At Heathrow we've introduced a team of colleagues who are trained not only in advance sanitisation technology and techniques but also in giving the very best service.
Embracing a greater rollout of touchless technology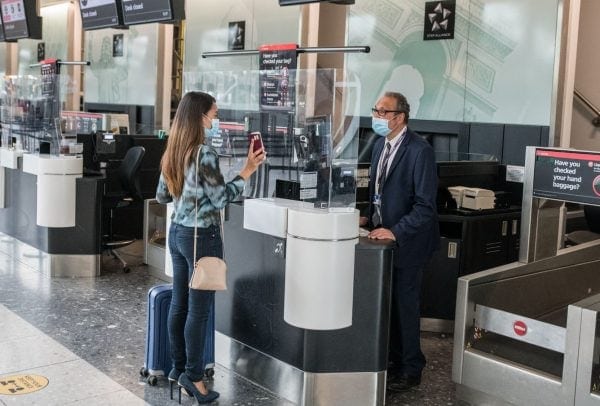 We continue to look at every touchpoint and opportunity to leverage technology. At Heathrow we have well established, automated 'touchless' solutions across the customer journey. These include automatic access gates, boarding gates, reserve & collect options for retail purchases and food pre-order through Apps.  We're seeing that customers are most confident when they can use their own devices to navigate an airport experience, so it's essential to actively explore many other touchless opportunities.
Adapting quickly and driving innovation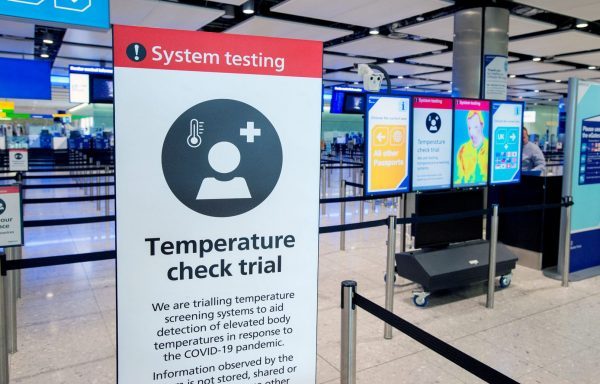 These challenging times have given new meaning to being innovative.   The pace of change and need to find solutions to 'open up' the aviation sector has led us to try many emerging technological solutions. From crowd monitoring systems to help with social distancing, to temperature checking technology right through to exploring a range of Covid-19 testing options: we're adapting and learning every single day.
Co-creating the airport experience with our customers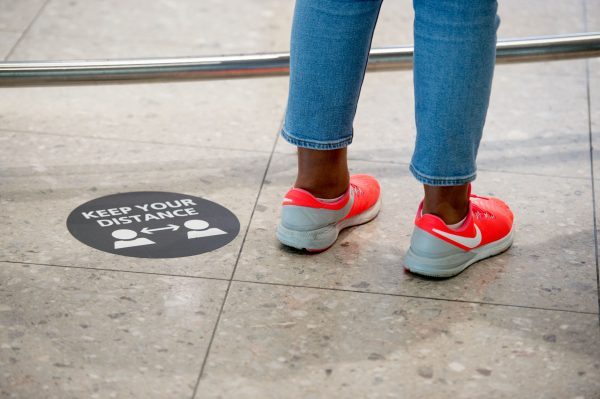 Airports must do what they can to create a safe and welcoming space, being aware that they need to 'co-create' the experience with their customers.  We're committed to helping customers to help themselves.  Social distancing signage and 'nudges' must be in place to encourage safe flow and waiting at airports, reminders to wear a mask and keep clean hands are prevalent. We are in this together, so we need to remain observant and listen closely to what our customers are telling us.
Without a doubt – there is plenty more airports will be doing over coming months to build and sustain customer confidence
It would however be remiss to end this blog without mentioning a couple of unexpected highlights.  This crisis has given us permission to act fast, to share and learn together and collaborate across airports; seeing what we have in common and how we can work together to create a confidence building, consistent experience.  And of course, how uplifting it will be to walk through a terminal and see more customers starting to fly again.
It is up to us all to do everything that we can in this 'new normal', and at Heathrow will continue to deliver our vision of giving passengers the best airport service in the world.