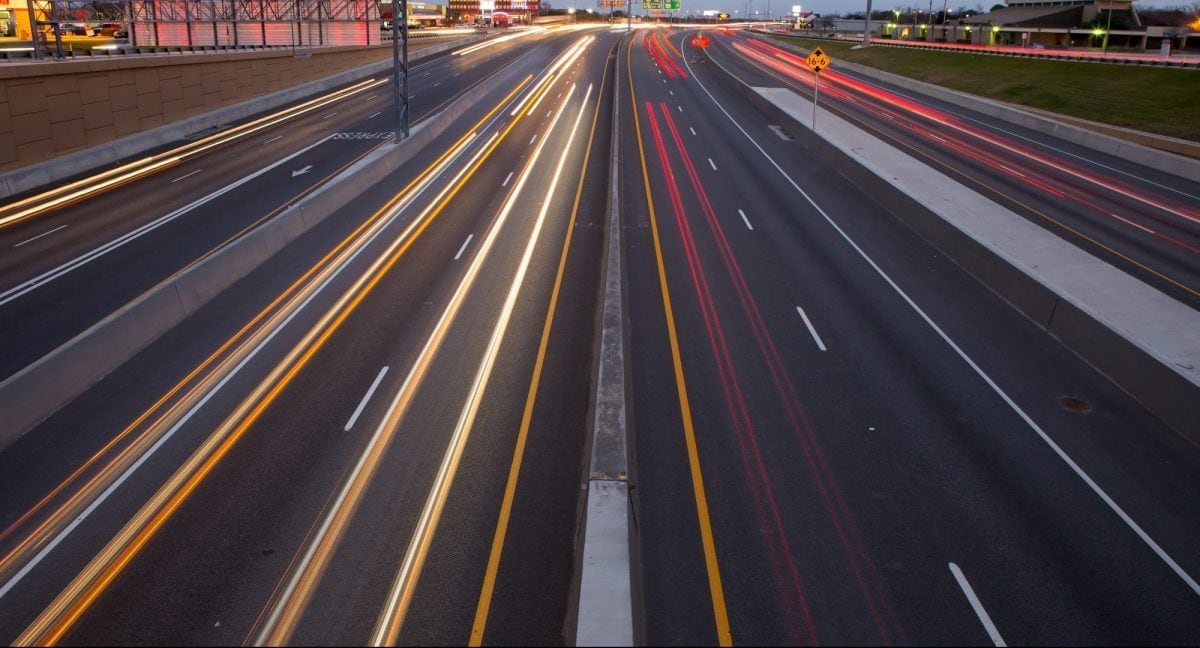 Opening for its inaugural drive in 2014 the North Tarrant Express (NTE) project has gone from strength to strength. On the public stage it has won numerous accolades including recognition for the efforts made to improve and enhance the natural environment in the project area, innovative construction and much more. The NTE has been improving travel and commute times for residents in and around Fort Worth, Texas for 6 years now and continues to improve and develop every year. This 13 mile stretch of corridor along North Texas is a lifeline for busy Texans, visitors and the local fauna alike. Let us give you an inside look at what starting, funding and running a project on this scale takes on a day to day basis.
How we got the NTE up and running, by Robert Hinkle
Looking back to the NTE's beginnings in 2009, it really was one of the first expressways of its kind. Nobody in Texas or even the wider United States had even heard of managed lanes and public/private partnerships such as this one really weren't a thing. People weren't sure what we were trying to achieve so we had a lot of communicating and even more educating to do. Elected officials in Texas had been discussing updates and innovations for this particular corridor for about 20 years at this point so we were all aware that work needed to be done, it was up to us to let those officials and indeed the community of Fort Worth know that our approach would get this work done for them. There was doubt of course, as there will be with any "new guy", working to represent Ferrovial meant I was asked often enough if I was "that Spanish builder" in some circles and I was happy to say, yes sir I am. That gave me the opportunity to say my piece, to talk about Ferrovial and Cintra and let them know who we are, what we do and why we're the best at it. Our work was to educate the stakeholders and investors and we weren't alone, we had so many third party people advocating with us, the county judge, the mobility planning organisation and so many more. It wasn't the usual corporate PR we had partners who were educating with us, working us and we certainly proved our case with the success of the NTE.
I remember back then one of the city council men gave us a great piece of advice in a city council meeting that we've been living and working by ever since. He looked at us and he said you cannot over communicate what you're doing during this construction. Boy was he right! From the very start we did that and we're still doing that today. It's a tough job keeping everyone in the loop and trying to plan 6 months or 18 months ahead all while managing expectations but that's what we do. Whether stakeholder or driver we communicate with them all about everything they need to know to use the NTE effectively.
The NTE is part of a much larger interstate highway which runs basically from Mexico to North Minnesota on the Canadian border. The scale of this is tremendous and we had to overcome a lot of hurdles along even just our 13 mile stretch of it. Take the natural area around the project for example. There were creeks that ran across the highway system so there was vegetation and animals to think about and even a golf course so there was a lot of environmental mitigation that we had to make sure we didn't disturb too much. So while construction was gearing up the environmental action was already underway. We safely moved fauna and flora and after the move and the construction was complete, we came back and planted about 1,500 trees. Along the corridor we built some groundcover to make sure fauna had a good environment to come back to and it also made the interchanges a lot prettier. There was also sound and air pollution to consider, there were four lanes that at one point we thought we had to raise up and be higher than the rest of the expressway. This would have meant sound and air pollution could carry farther and wider around the surrounding communities so we didn't want an upper section like that. What we did instead was before construction we decided to redesign and move the footprint just a bit to keep it all the same level which reduces sound and air pollution while also relieving congestion. An added bonus was that diversion even saved cost so everyone benefitted. Even at the highest level of peak traffic, we don't get bumper to bumper congestion nowadays.
No one knew if it would work but the team here and at Cintra and Ferrovial believe in their people, we don't mind taking risks, we want to be on the cutting edge. The fact that the NTE is a completely new way to travel in Fort Worth makes it stand out. There were no other corridors in Texas that had free roads and managed toll lanes like this. The NTE was a 60 year old infrastructure. We brought in so many new designs, safety designs and infrastructure which was one of a kind then and we have better traffic today for it. So much so we get interested parties visiting from all over the United States and abroad asking us how we did it and we're happy not just to tell them but to show them. It was the first private sector project on this scale in the state of Texas and has been hugely successful. It met performance levels; it's a great collaboration and a great success.
What it takes to finance projects on this scale, by Santiago Rodilla Pamo
I came to the US in 2017, 3 years after the opening of the NTE. I was living in Madrid before and arrived to take up my post at the structured finance team in Austin, Texas. As the NTE was already successfully established when I arrived, my role was focused on the analysis and development of the financial structure, with the goal of increasing value through a refinancing of the outstanding debt. The day to day operations on NTE are undertaken by the concession, that's the NTE team, the dedicated teams who work on the project on an ongoing basis. We, the finance team, work closely with them to ensure that everything they do is sustainable and the benefit of their hard work can be felt for years to come.
The project was originally financed in 2009 with a combination of equity and long-term debt. The debt consisted of an issuance of $400M of Private Activity Bonds (PABs), Series 2009 Bonds, plus a TIFIA Loan from the US Department of Transport for an amount of $650M. Although, originally, debt cost was very competitive, financial markets have evolved to a situation where new debt can be issued at a significantly lower price. While issuing tax-exempt bonds for this type of projects is fairly common, issuing almost one billion of taxable bonds is not. It was this kind of innovative approach that was one of the merits for the NTE project winning so awards. In December 2019 the company successfully modified the financial structure with the completion of the refinancing of all its debt through the issuance of new senior bonds for an amount of around $1.2bn, partly tax-exempt bonds ($332m) and partly taxable bonds ($871m).
Refinancing aren't very common, especially when a decent amount of debt is involved, and the process is a big undertaking but, in my opinion, it's been quite successful. There have of course been frustrating moments but not in relation to the project itself. There's always the pressure to finish when it comes to big projects and sometimes we have to put pressure on third parties but, at the end, it is a team effort so it's never entirely on us alone. The NTE is a wonderful asset and honestly, the few frustrations along the way are typically forgotten when everything is done and done well. It was quite a good process and the NTE team made everything easier.
As I mentioned, I arrived in Texas after the opening of the NTE so it's been quite interesting. One of the things I like most about this project is that typically I'm quite far away from the physical asset but here in Texas, I've been to the NTE a few times. I've met the teams and even driven on the TEXpress lanes. The concept of the managed lanes really provides value to drivers. They can decide if they want to drive on the free lanes which may have potential delays or they can use the managed lane where they have to pay a toll but it will be a faster and safer ride. Even when travel times are similar, we have drivers, and I am one of them, who choose managed lanes as they're an all round better experience. Many prefer to pay to drive more comfortably in the express lanes than to use the traditional free lanes. Definitely they add value to drivers and we recognise that. Many parties want to see the project, not just investors, we get a lot of interest in how the NTE is run and, sometimes, the concession team shows them the physical asset and even give them a ride on the managed lanes; that is very different from what those investors usually do on a daily basis and is really exciting. Usually project finance works from the very beginning of a project where not even the construction has started so there's nothing physical to see yet but with NTE I have the opportunity to see it for myself built and running and to meet the people involved.
Working closely with the concession and management teams has been wonderful, they are really easy to work with and they're very talented people. As we need full transparency to work together on things like how it's operated, how everything is sorted and how it runs day to day in real data we need a powerful management team – and we have that. It's been really great working with the NTE teams on this project. We started working on financing back in 2016 before I even arrived in Texas and we were closely monitoring the financial market condition. In 2018 we decided to wait until the end of 2019 to refinance the whole debt, this resulted in a better outcome as we got a better price and the conditions were in line with what we aimed for.
Once you reach financial close it's the best moment of all. All the work is coming together and we knew at the time it was well done and was successful, it's a very happy moment for everyone in the team. It was December 2019, we closed just before I flew home to Madrid to see family for Christmas, so it was a really great feeling. I believe this financial structure is unique and opportunities like this doesn't come along very often, bid debt issuances happen only a few times in the life of a project. Even now we're in close contact with the teams at NTE and indeed at LBJ in Dallas, another ambitious and successful project that improves the lives of the people of Texas on a daily basis.