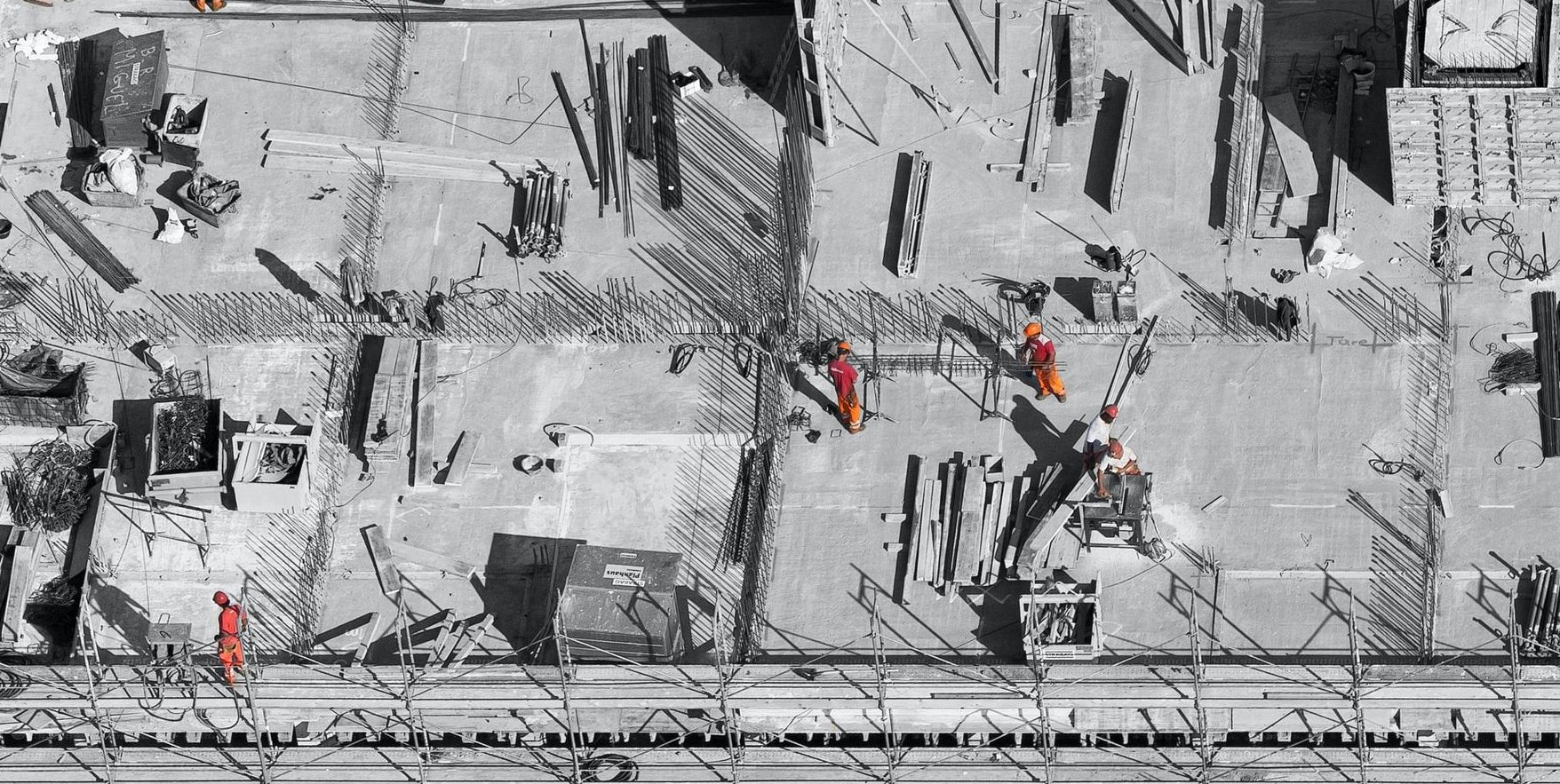 Infrastructure projects play a key role in keeping everyone moving. This year, we have relied on these networks more than ever. The pandemic has changed our personal habits and behaviours, providing individuals and businesses great opportunities to re-think and adapt to a new, challenging and evolving world.
Since March, we have been living through extraordinarily difficult times in which we have had to come together, continuing to progress our projects, developing new business and also looking after our work colleagues, family and friends. Whilst a significant part of the world has had to stop to protect everyone's health, the construction sector has managed to keep our sites open by adapting our working practices to protect our employees' health. We have also ensured continued operation of transport, energy and water assets. Our sector has been a vital component during these times, and it will play a key role in acting as a catalyst in rebuilding our economy.
We knew that we had to develop a roadmap through the global lockdown, and it wouldn't have been possible without our employees. They have worked with the utmost dedication, working tirelessly to keep our standards to the highest level. Our sector has always required proactive risk management, but this year it has felt different. At Ferrovial Construction we have relied upon and strengthened our health, safety and wellbeing practices to protect everyone.
Today, we have almost 500 employees and £350m revenue, providing a vital contribution to UK infrastructure. We have worked in the UK for over 13 years maintaining the core values of our Spanish culture whilst integrating into the UK construction market as a true local delivery partner.
Projects like HS2, Crossrail, Thames Tideway Tunnel are vital to the future of the UK economy. Delivering value through the local supply chain we recognise our responsibility in rebuilding the economy.
It has been a challenging time to get through, and it is not over yet. Our resilience has been tested this year. We have learned a great deal more about our industry and our society. We can't deny there are and will continue to be challenges in the UK and in the global economy, but in infrastructure development we always have our eyes firmly on the future. When delivered correctly, infrastructure and construction transcend current events and always will. That's why we can ensure we will transcend this one too.
The UK Government continues to demonstrate the importance of our industry through their plan for economic repair which is driving infrastructure forward. There is no industry guidebook for pandemics – but I would like to tell you today with confidence and assurance that our growth continues.
Here are some of the things to look out for that give me confidence that we, as an organisation, will make a recovery and continue to grow towards  a bright future:
HR as an Enabler
As employers, we are implementing a positive HR strategy promoting its role as enabler. We are taking additional steps to review and improve how we behave as a responsible employer. This includes our benefits package, the training we offer our staff and, in particular, the increase and enhancement in our apprenticeship and graduates programmes as well as the mentoring we provide across a range of roles in our teams.
One of our main aims is to protect, retain and grow our people, and we want to ensure our employees' wellness is looked after and promoted, especially during this difficult year. That's why we have worked hard to ensure we don't have to ask our people to manage with less – we have made sure we keep everyone on their full salary, topping up anyone on furlough, and not making any redundancies. We know some organisations have had to make some tough calls in recent months and don't underestimate the weight of that difficult decision.
We continue working – whether from home or from our various project locations – and this situation won't stop us from building our future or that of the country, with our current and future employees playing an essential part.
The opportunity of smaller projects
Organisations look at the work bank they have secured, reacting to the changing socioeconomic landscape. We made a conscious decision in March to adopt a business development strategy which diversifies the business in size and range of projects we target.
The reason for targeting these smaller projects is not financial but it presents a unique opportunity which is people focused. It enables us to take some of our best people and give them a broader range of scope and responsibilities.
We can rotate these people and move them around different projects so that they benefit from the breadth of additional learning and experience that wouldn't always be open to them if they remained working on the larger programmes.
The importance of local employers
Whilst we're proud of our Spanish heritage and culture, a further source of pride for us is seeing how we have evolved into a UK business and employer.
Ferrovial Construction is made up of great professionals who take pride in delivering time and again for our clients, creating outstanding collective and personal achievements. We're as much a local player as we are a global company with financial strength, expertise and opportunity.
We're committed to our responsible and sustainable growth in the UK, primarily so that we can employ more people, provide career growth which they can be proud of, and contribute to the wider UK economic recovery.
For those of you already working in the industry. You're in a good place.
For those of you considering joining the industry, I would encourage you to do so.
There are huge opportunities available. You need only reach out and take them. I can tell you the reward and satisfaction are well worth it.