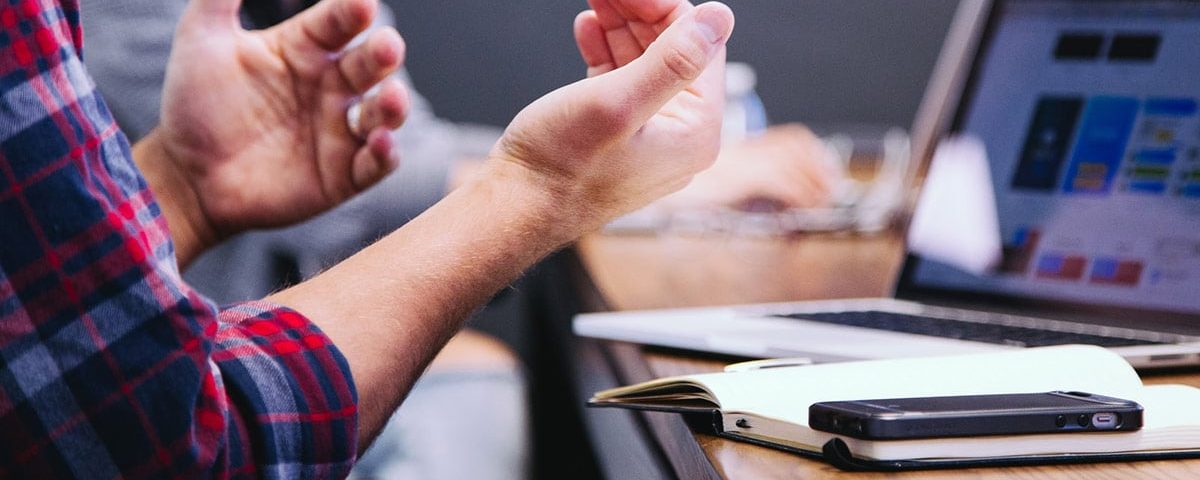 We will be celebrating National Apprenticeship Week in England from the 8th to the 14th of February in 2021. Due to the Covid situation, 2020 didn't go as planned for any of us, but I have been so impressed with our apprentices, graduates and all our staff who never stop working to develop not just themselves but our organisation and our industry.
As an HR professional with over 10 years of experience, it has been a breath of fresh air working in Ferrovial Construction for the past 16 months. As the Learning & Development Manager, I look after the UK and Ireland employee training needs. This covers a wide range of programmes within the company, from management development, graduate training and many global projects. Like any large organisation we invest a lot in our development programmes, but we also work hard to focus on the individuals that make up our amazing teams.
What are apprenticeships?
You may be wondering about various aspects of apprenticeships such as what apprenticeship jobs entail. Apprenticeships are programmes which teach individuals vital practical skills and knowledge. It is a combination of on site, hands on learning and online study. Apprenticeships help organisations to create a more diverse and engaged workforce while creating sustainable growth opportunities within the local communities where our projects are based. At the moment, about 3.5% of our workforce is made up of apprentices and we are continually hiring more.
Our apprenticeship programmes in the UK and Ireland currently have 17 apprentices alongside new starters and those in the workforce currently upskilling. Despite last year's hardships, we had five apprentices start on different Apprenticeship Standards ranging from: QS Degree, HR Support, Administration and Cost Control. We have seven who started the training this year through upskilling on level 3's, 6's and 7's, most of which are accredited courses. We began 2021 with two new apprentices hired for our Thames Tideway Tunnel project and a further two for the Silvertown Tunnel. The organisation's strength and resilience during these difficult times have been so encouraging and our new talent has only gone from strength to strength as well. Growing together in this way has been so rewarding.
With apprenticeships, organisations can ensure that the talent they take on will be honed and refined not just while that individual settles into the organisation but well into the future. By encouraging an atmosphere of learning and development, our staff know that they can always do more not just for the organisation, but for themselves. This is great news for organisations who benefit from a motivated and pro-active workforce and great news for our workers who learn that the sky is the limit when it comes to their career.
How has Covid affected apprenticeships?
The Covid situation has had its impact, of course, in that we're not doing as much on-site delivery as we would like to. Nevertheless, we have taken on the blended approach. This needs to be the case until the situation improves. We're working remotely and keeping apprentices engaged by investing in additional training. We're fortunate that our sites are continually operating so our apprentices get some access to site-based work. This is due to that fact that construction is essential work so we can still operate with strict health and safety guidelines in place. The safety of our staff is paramount, so what we can deliver online, we do. One of our newest ventures, the ICE QUEST Scholarship Programme is still going ahead safely as this can be delivered on-site or remotely. We also intend to do remote school engagement and career sessions.
In 2021 we may see a rise in the number of mature individuals applying for apprenticeships due to career changes and job losses over the past year. We're dedicated to focusing on diversity when we make important choices about our apprentices. We want to make sure everyone has the opportunity to start off on an equal footing regardless of their socio-economic or any other kind of background. We are committed to taking on apprentices, such as quantity surveyors, who may have been made redundant elsewhere. Everyone deserves a second chance and we're in a good place to provide that.
What is National Apprenticeship Week?
National Apprenticeship Week is the celebration of how important apprentices and apprenticeships are to individuals, organisations and communities. Apprenticeships are important for social sustainability. We need to grow our talent workforce and invest more in the future of our workforce. Recently it has been a difficult time for a lot of people, and we all want to do our part to help. We know we can utilise the skill of the individual and help them to grow and develop and in doing so we grow and develop with them as a team and as an organisation. An organisation is only as strong as its workforce.
National Apprenticeship Week is important in providing industry insight and inspiration to those seeking new career paths and those setting out on a career path for the first time. For example, we have two apprentices who were made redundant from their previous companies in 2020 due to Covid, so we took them on. Their dedication and specialist knowledge has made them invaluable to the teams here. Globally we're all still healing, learning and doing our best with the Covid situation. This kind of hope for the future is more important now than it has ever been.
Can organisations do more than apprenticeships?
Much, much more. Learning and development happen in many forms and at all levels in large corporations. We have 20 graduates who have successfully completed the three-year graduate programme in 2020 and are delivering in full-time permanent roles. Most impressively, all have since been promoted. We have 13 new graduates who joined us in 2020 across different projects, accreditations and disciplines. This means that 7.7% of our workforce is made up of graduates while we are continually hiring more.
Two of our newest initiatives are the introduction of the ICE QUEST Scholarship Programme and T-Levels.
We have offered ICE QUEST Scholarship placements to eight Undergraduate Graduates to carry out paid Industrial Summer Placements with us over the period of the next three years. These high potential individuals will be part of our talent building pipeline strategy to make sure some of the best people are entering the Ferrovial Graduate Programme. QUEST is giving talented people exposure in the industry and we're looking forward to seeing how they flourish.
T-Levels are an alternative to A levels, apprenticeships and other courses aimed at 16 to 18 year olds. Equivalent to three A levels, a T Level focuses on vocational skills and can help students into skilled employment, higher study or apprenticeships. Each T Level includes an in-depth industry placement that lasts at least 45 days. Students get valuable experience in the workplace while employers get early insight of the new talent in their industry. This year we have taken on a T-Level student within Civil Engineering and we hope to take on more in the technical area across our projects, this is a great way to build our apprenticeship future talent pipeline.
When workers are presented with the opportunity to advance within an organisation, everyone benefits. Investing in the right learning and development opportunities for your workforce solidifies the organisations relationship with its workforce. It says to the individual "We believe you are worth investing in" and in return the organisation gains a dedicated, motivated and skilled workforce. How do we know that our programmes are what our workers need? Communication. Communication is important and despite Covid we've continued to carry out 'Conversations for Development' at multiple levels. We use these to identify skills gaps and build the required skills and knowledge for growth opportunities for our workforce, investing in a range of training. These conversations were undertaken last summer and we're now delivering training for 500 employees to fill the gaps that have been identified.
National Apprenticeship Week 2021 events will be very different to those of 2020. As a global community we've all had to adapt to new ways of doing things but adapt we have, and we are all the stronger for it. Not only are we maintaining momentum from our past programmes, we're building on them. We're looking forward to our new global graduate programme and our new global operatives training programme too, both are being launched in February of 2021. During the pandemic our employees have been working hard and attaining their charterships with the ICE, RICS and APM. We've developed a Global Mentoring Programme and introduced LinkedIn Learning across the organisation, in addition to various other e-learning platforms. This means our workforce is safe while they continue to do their training. It has been a very busy period but very rewarding too. I know I'm not alone in looking forward to seeing how our incredible workforce evolves and develops over 2021 and long into the future.