Since 2017 when we began work on the ambitious Transform I-66 Outside the Beltway project, two giants of the construction industry have worked together as one team.
FAM Construction LLC is a joint venture between Allan Myers Construction and Ferrovial Construction US & Canada. These two well-established organizations have been transforming the 22.5 mile stretch of I-66. The project adds two express lanes alongside three general purpose lanes in each direction, additional median space for future transit, 18 miles of new corridor-wide bike and pedestrian trails, and many operational improvements at key interchanges to improve I-66 traffic speed, reliability and safety. With a project of this scale and two renown companies working as one, how can we ensure collaboration on-site?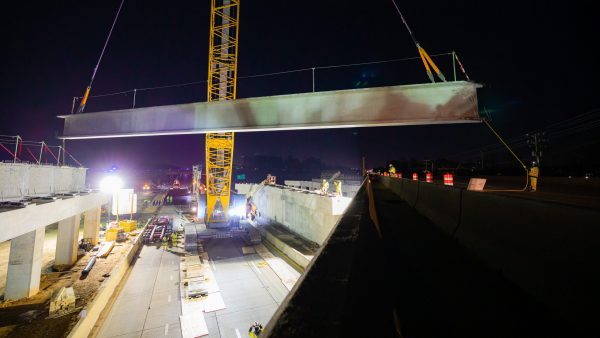 Building the Best Partnership
When I first arrived in Virginia and began on the I-66 Project, one of the most important goals was to build a team that would work as one entity, not as two separate companies. That's a very important starting point when you take on a project of this scale. The teams you build on projects like this stay part of your life long after the project is complete.
When this all started, I was just one guy collaborating with a high-level manager representing Allan Myers. A small team of us of us were tasked with bringing in the best talent from our respective organizations, then we worked together to hire local talent. We wanted to make sure our new team members could bring plenty of local knowledge and diversity. Our extensive search for local talent only highlighted this to us even more and after a lot of work together we were successful in adding the very best people into our team.
One key part of my job was to bring together our seasoned professionals who have identified with one organization or another for many years and get them to adopt the new team mindset of FAM Construction. Although going from a small team to a team of 500 is not an easy task, with perseverance, mutual respect, and drive towards a common goal, we learned that very different people can come together to make an incredible team.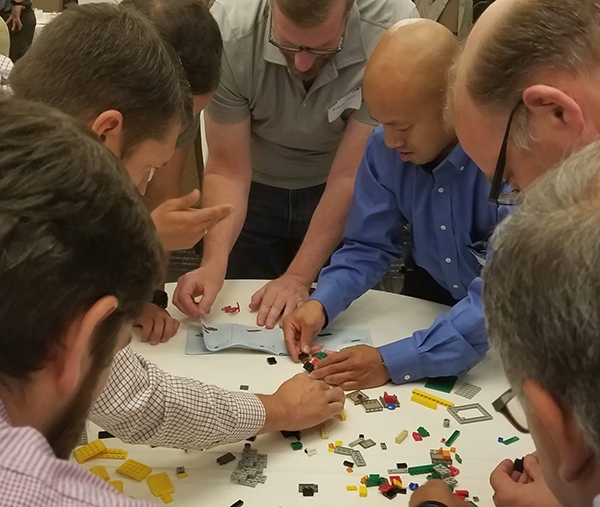 Local knowledge is vital to large scale projects. While this is the first major project under construction for Ferrovial Construction in Virginia, Allan Myers has a long history of working with VDOT (Virginia Department of Transportation) which has been invaluable to ensuring the success of our joint venture. Things like VDOT road conditions, VDOT road and bridge standards, regulations and so much more are well known to the homegrown Allan Myers and local team members. Our close partnership has enabled us to quickly learn the requirements for construction here.
The Man Behind the Scenes of a Mega-Project
My family and I are Spanish, and we had a lot to learn in moving to America, just like so many of my Ferrovial colleagues. I was lucky in that I had spent some time in Texas before moving to Virginia, so I had some idea of what it was like. It can be challenging of course but it is also great fun learning about new cultures, new ways of doing things and about new people. For example, I love to watch American shows with my family, my wife and my sons. It's a great way to relax after a hard day. I don't think my boys understand my work fully but what they do understand is how hard we work at FAM.
All four of my sons play soccer (or as I know it back in Spain, football) and my eldest now plays American football as well. It's great to see them all enjoying and learning more about this country. I'm happy to see my family and my colleagues living and thriving here, celebrating their heritage and embracing their new home. I am a huge Real Madrid fan and I love to watch the games with my youngest who, instead of being born in Spain was born in Texas. Our Texan is a big Real Madrid fan which our family back in Spain love. Well, most of them, except the Atlético Madrid fans but no family is perfect.
It's no secret to my friends and colleagues that I am a huge Prince fan. Not just his music but his dedication and his work ethic, he used to work 18 to 20 hours a day when recording and then do it all again the day after and the day after until it was perfect. When Prince passed away in 2016, I got calls from 5 continents from people checking in on me. Friends and family of course but also old colleagues! "Pablo, we're here for you." and "Pablo, we're very sorry" it was sad of course but it was touching to hear from old friends like TXDOT and colleagues from all over the world. When you work hard on large scale projects like this and you build strong teams together, you never forget those people. It was so good and is still so good to be in touch with the talented people I've worked so hard with in the past.
Where do we go from here?
The success of the Transform I-66 Outside the Beltway project undertaken by FAM Construction has been very rewarding for myself and my colleagues. Although we come from different backgrounds we have come together for this common goal and we are achieving great things together. I am confident that despite the many difficulties we have all faced during the project and especially over the past year or so, we will continue to get stronger together and build and develop great things together.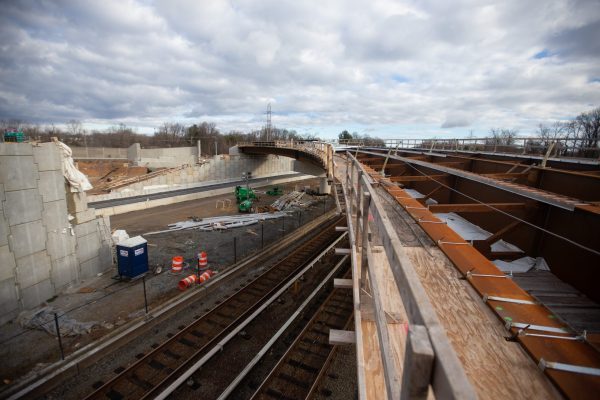 The project is huge and the challenges that come with it are huge too. This last year has been especially challenging in many ways of course but the team has pulled together and done great work. At FAM never forget where we've come from, professionally or personally, but we're all working towards the same goals and targets. We are no longer two groups of professionals, from two separate organizations, we are now one team. Pulling together such a team is challenging of course but it's worked perfectly, and I can tell you, it has all been worth it. I am proud of all our successes so far and look forward to so much more that we will achieve together in the future.