Video calls, cameras placed strategically throughout the premises, and even drones that fly over the complex and photograph any tiny detail. Technology is playing a fundamental role in building the new tower at Lima's Jorge Chávez Airport. It has not only helped to communicate but also to follow its evolution and to know what's happening onsite. Until now, the construction has gone on without much of the team ever being present there.
Supervising such a complex project via telematics – in my case, from Colorado in the United States – has involved a huge effort from the entire team. Only with perseverance and organization could we carry out this project in Peru, a country hit hard by the pandemic.
The doors that new technologies open
For the past few months, the project has relied on electronics. Thanks to a set of fixed cameras strategically placed at different points in the complex, we could follow the evolution of construction both inside and out. The tower, the external networks, and the auxiliary buildings took shape before our eyes on-screen.
The cameras also helped us have more control over security protocols. In a vertical construction project like this measuring 65 meters high, standards must be followed closely. Thanks to the cameras, it was possible for security technicians to ensure that the measures did not relax at any time.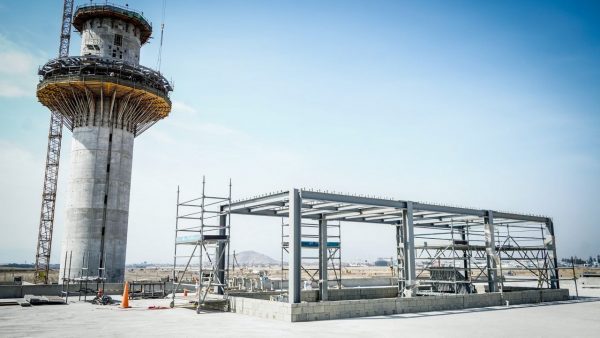 To complement the information received from these fixed cameras, we also have an external company's services in taking aerial images. The photos and videos taken with drones even let us monitor the smallest of details. Every two weeks, we received 200 to 300 photographs that played a fundamental role in following the project from a distance.
Collaborative tools like Teams played an equally important role. They allowed us to share information, get organized, stay in touch, and perform all kinds of necessary tasks on a day-to-day basis. Without them, carrying out this project in the midst of the pandemic would have been impossible.
Effort, coordination, and teamwork
While we can't deny that technology has played an essential role, the truth is that the human factor was just as important. Building the new control tower at the Lima airport was possible thanks to the effort, dedication, and perseverance of the different departments and teams involved.
For months, we worked double shifts seven days a week, coping with a two-hour time difference during the winter and one hour starting in the spring. This requires a lot of organization and almost continuous contact between teams. These are often made up of people with different cultures and ways of approaching work – mostly Peruvians and Spaniards, but also from other countries in Latin America, Europe, and the United States.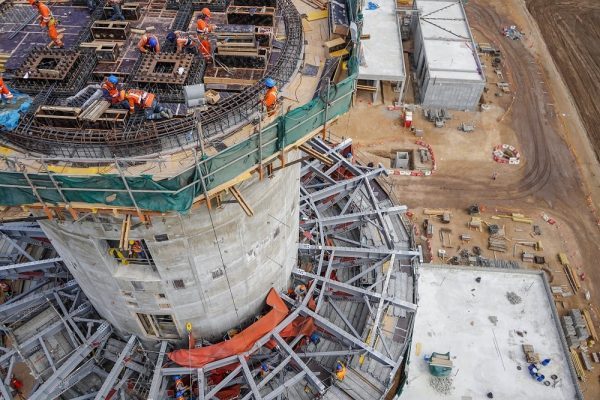 Another great difficulty was that much of the materials and products needed to carry out this project were imported; most came from the United States, Europe, and other Latin American countries like Colombia, Brazil and Chile. During a pandemic, this required a special effort in predicting what was needed.
In terms of construction, the project also presented certain complexities. Lima is located in an area with a lot of seismic activity, so the initial construction plan was based on using a large amount of corrugated steel. We decided to connect the bars vertically with about 10,000 connectors. We also used more fluid concrete to ensure proper surface finishing and homogeneity of the mix throughout. This way, we managed to face the construction challenges and to ensure that concrete filled all of the spaces equally.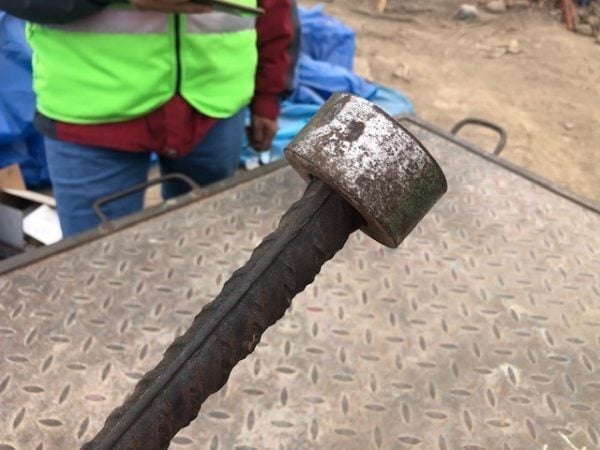 A unique experience
Work over the last few months has been complicated and quite hard. It has required a lot of dedication and long hours of complex work. However, the experience has also been satisfying. We've managed to move forward every day and advance the project with commitment from a great team. Working with the Peruvian teams has been quite pleasant; they're great at teamwork, very hard-working, and, above all, persevering.
This project has given us the satisfaction of achieving something unique: directing construction work on an airport control tower with telematics. Even though actually being there is necessary for construction, since working onsite and sharing day-to-day experiences with the operators makes tasks much easier, we've shown that doing it remotely is also possible.