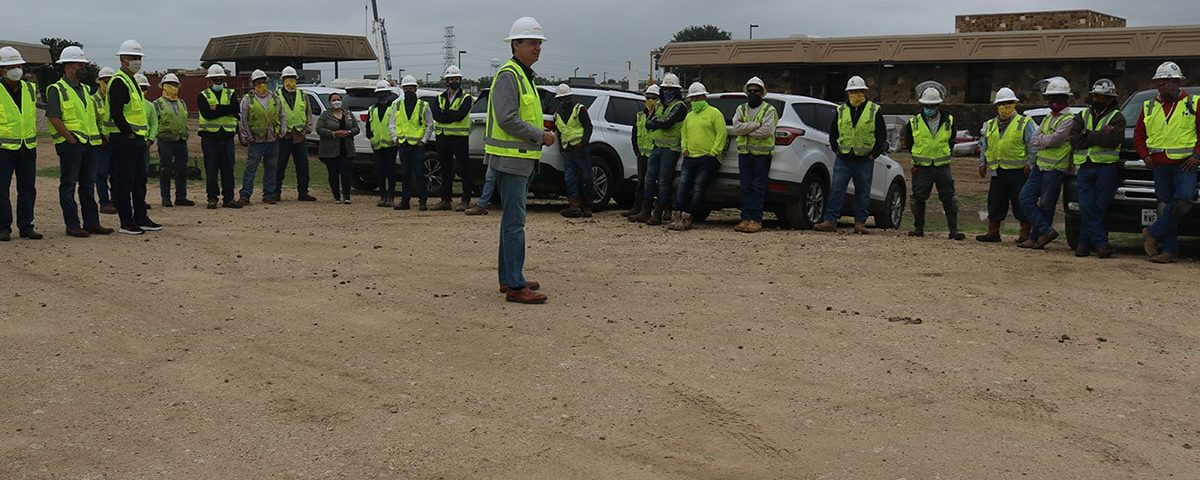 Leaders should serve, listen, lead by example and give people the space to grow.
In my 30-year career, working across four continents, my leadership style has evolved in ways I never expected. And over the last decade, in three different management roles in the U.S., I've learned that leadership is a much more subtle art than simply pushing your own ideas down through an organization.
Coming from Spain, I've had to adapt to local cultures and expectations while finding my own leadership style along the way – it is based on servant leadership, leading by example, meritocracy and embracing differences and diversity within teams.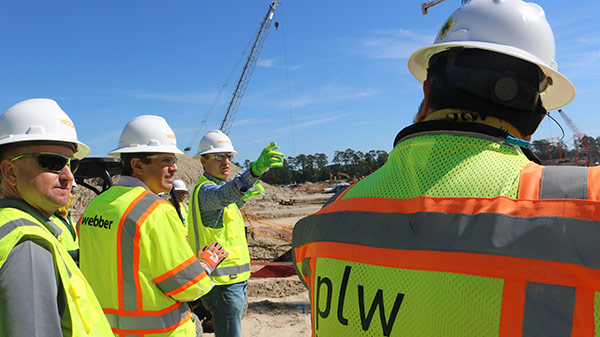 Below are some of my lessons learned over the years and how you are only as strong as the team you build around you.
Stay connected with reality
From your desk at the head office, you can easily forget the day-to-day challenges teams face on project sites. Good leaders engage team members at all levels to bridge the gap between themselves and what is happening in the field.
It is so energizing to visit projects and hear directly what people need from executive leadership to do their jobs more effectively. As an engineer myself, I like to discover and understand by asking simple questions about projects and day-to-day issues. I can relate to what is happening with projects and what people are experiencing – quite often, I've been there and done that in my own career.
During Webber's Annual Town Hall Tour in May, the Webber Executive Leadership team visited eight projects sites and we heard there was an issue getting iPads to superintendents for one of our divisions for workforce time entry and collecting project data. We were able to identify a problem in the organization and quickly address it. As leaders, we can put a spotlight on these challenges and connect with the right people to help solve things that are impeding their jobs or progression of the project.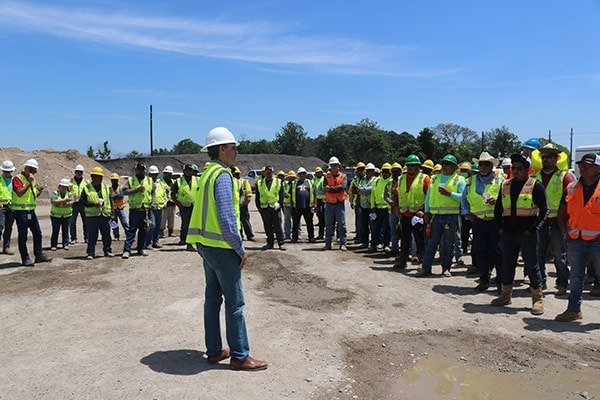 Part of being a successful leader is providing a service by breaking through barriers for your team. You can make things happen, generate traction and movement by others to help stop problems that might lead to bigger consequences.
Lead by example
I always try to lead by example and live closely by the Webber culture statement. If you are asking people to do things in a certain way, you need to show you are completely committed to this too – whether it is out of hours availability, expenses policies or simply spending the time listening to your teams. The COVID-19 pandemic gave us all a chance to lead by example, follow the rules we outlined for employees and show that we believe these policies will keep you safe.
If you demand standards from others and not live by them yourself, your team begins to question your authenticity. As the saying goes, trust is a fragile thing. Easy to break, easy to lose and one of the hardest things to ever get back.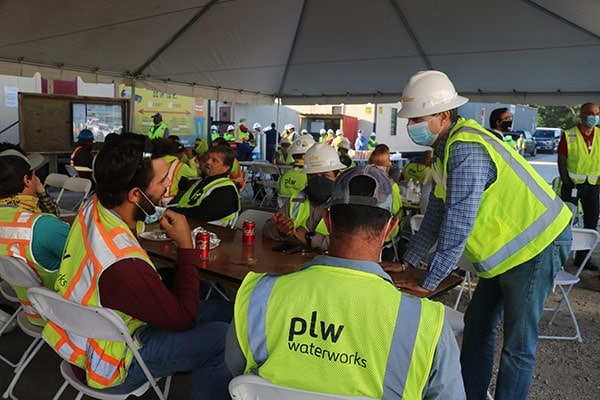 Diversify your team
You don't need everybody to be the same or think in the same way. Diversity makes a leadership team far stronger. Having people from different backgrounds with different ideas around makes you a better, well-rounded leader, complementing strengths while compensating for weaknesses.
Building an executive or project team of people with different skills, experiences and profiles also makes the group more agile, while allowing constructive challenges to the way things are done. Putting together a team is not a science, it's an art – and a holistic approach. Projects also work better with diverse teams.
I have a strong personality, but my team knows they can change my direction if they give a compelling case. As a leader, even if you are moving towards a certain decision, you should be open to other ideas, acknowledge you don't have all the answers and be able to change your mind when given better options. Try to be especially open to feedback you don't want to hear.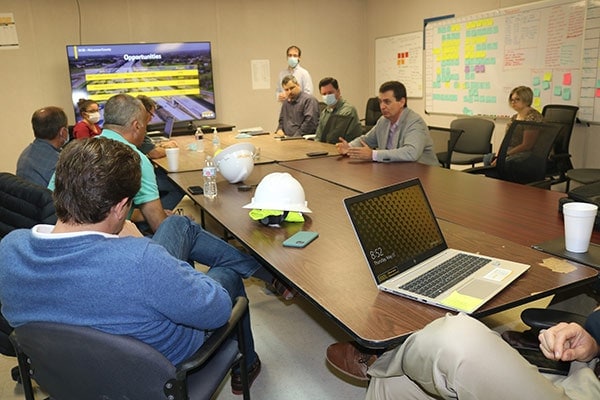 Give opportunities and reward hard work
It's also crucial for a company that people doing a good job feel they can move up. If staff feel they have no space to grow, they might go somewhere else. If the company wants to keep the best talent, it needs to be clear that people who are performing can progress.
Throughout my career, I have had people who believed in me, opened doors for me and allowed me to grow. But hard work puts you in those positions and you must not be scared to take those opportunities when they arrive.
I had no great plan to get where I am today. I was passionate and committed to what I was doing and people saw something in me. Now I say this to others: we see something in you, we are giving you an opportunity, so go ahead and take it. We'll support you and help you to succeed.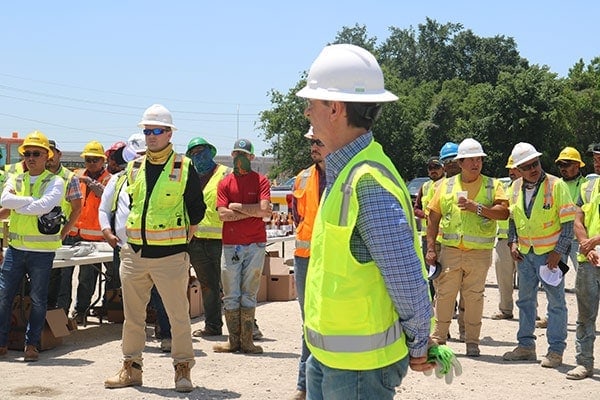 Have a positive impact on people
Being a leader means being a door-opener for people when they deserve it – it's important to develop colleagues around you. There's nothing better than the pride and satisfaction you get from having that positive influence. It's also good business, because when you leave, it doesn't generate a problem for the organization. They might even become your boss in the future.
Being the boss isn't a goal in itself. People tend to automatically connect leadership with power and authority. Leadership is not associated with where you sit in the organizational chart. Those two things are not connected at all.
Whatever your position in the organization, you can be a great leader within your circle of influence, as well as have an important contribution to the direction and success of the company.
Everyone can become a better leader today simply by helping the people around you be successful.