My name is Mikel Sajeras. I'm 27 years old, and seven months ago, I began my work as an aid worker in the city of Bogota, Colombia. My host organization is Action Against Hunger, an international humanitarian organization that fights the causes and effects of hunger. On a daily basis, we work with communities before, during, and after any emergency to help them be self-sufficient and prosper gradually. 
We work on various projects in Colombia; each one has its own purpose and different impact on society. One of the most common difficulties faced by the entire country and its inhabitants is the lack of potable water. The thing is, Colombia is the third-richest country in the world in terms of water, so it is ironic that, even though it's filled of rivers, streams, and swamps, thousands of people don't have access to safe water. Sometimes, they don't even have aqueducts.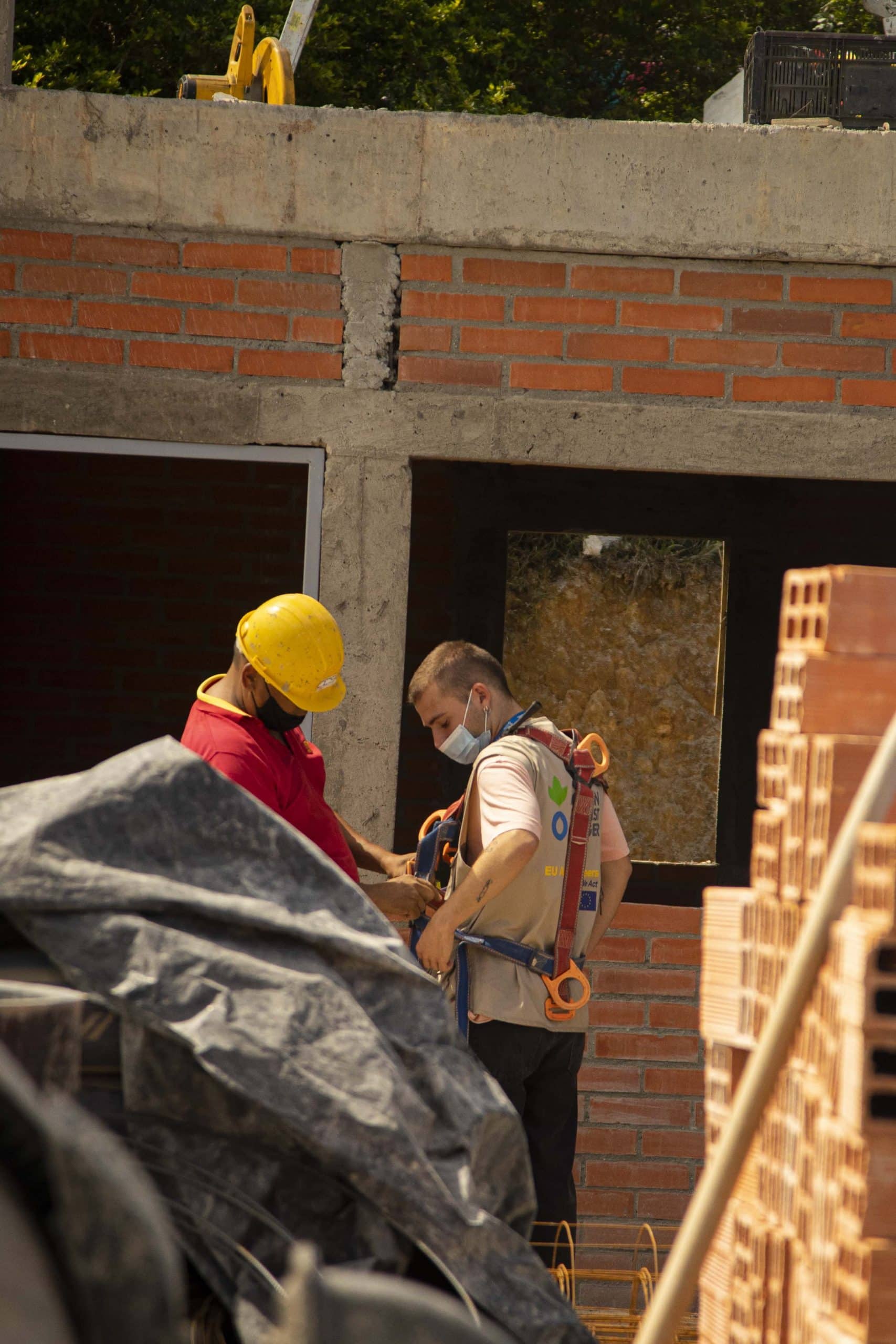 One of my first points of contact in the field was in Bucaramanga. There, some 20,900 people have received support from the organization in the northeastern part of the country. That aid gives them access to safe water through the delivery and distribution of water filter systems to households, as well as the construction of wells, water networks, latrines, and sanitation and hygiene infrastructure. 
How do we work with companies and the community?
The villages of San Nicolás Alto and Bajo are communities where these projects have been carried out with the collaboration and financial support of Ferrovial. There, the vast majority of people live on agricultural production, with their main source of income being the cultivation of tropical and subtropical fruits like pineapple. There are fertile spaces and access to water for the earth to bear its fruits, but its inhabitants have lived a lifetime without being able to drink it.  
The storage system for distribution they previously had held 34,000 liters. That wasn't enough to supply the entire population – in other words, that amount of water was not enough to ensure the minimum amount of water for each person per day. With this project, its capacity is increased to an additional 70,000 liters, 50,000 liters in an underground tank and 20,000 liters in a raised one.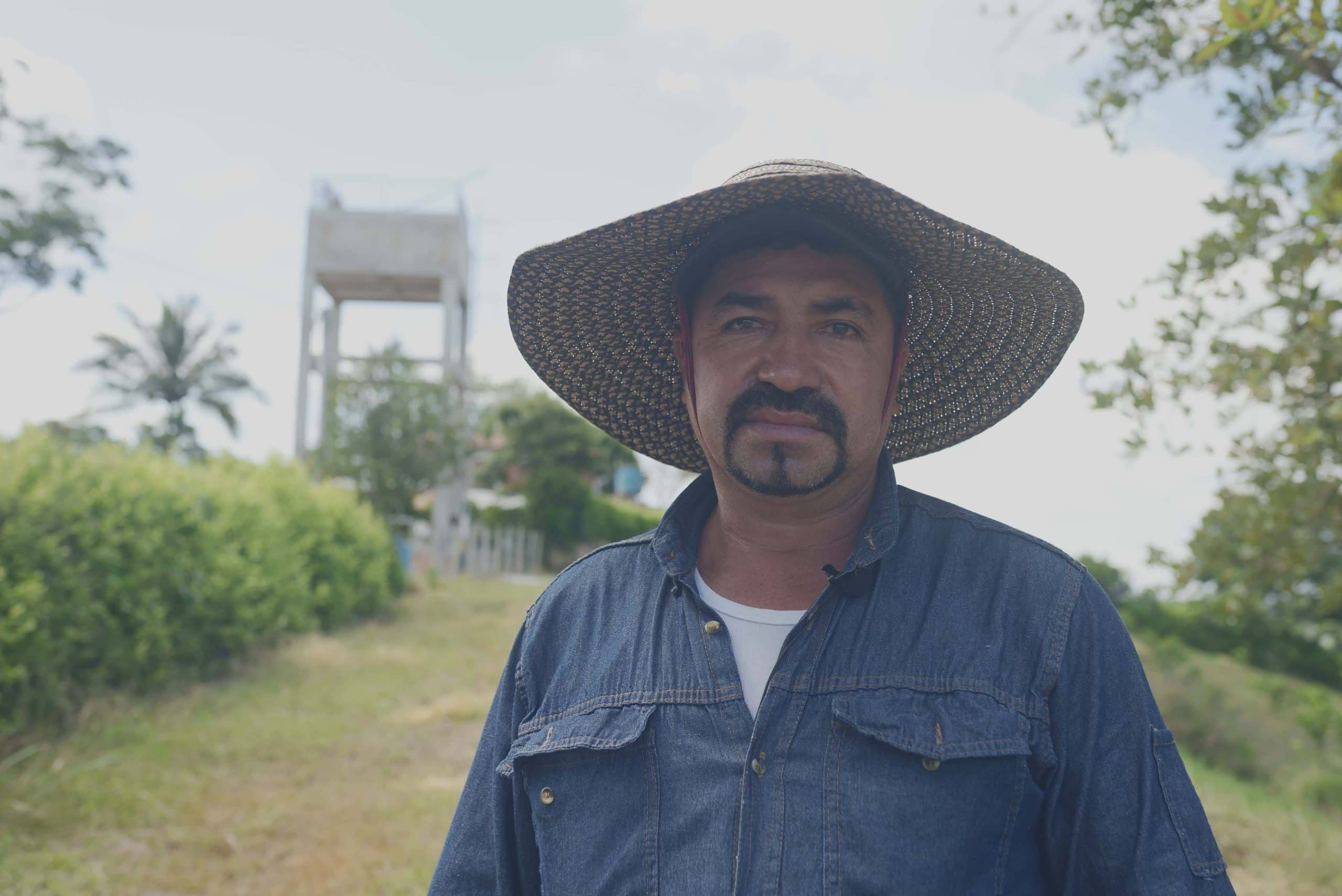 Getting to know the project first-hand and visiting it helped me understand the work we did at the office. I was able to structure where each material I created was deposited from the ground up. And having faces and names in those communities is highly enriching. So the arrival of this work not only impacted more than 200 families, but it also had an impact on me and my perspective on work. 
Being an aid worker in times of COVID 
As in all work, the pandemic's arrival left no sector untouched. COVID-19 also had repercussions on aid work. In my personal experience, I came to the country when the spread of the disease was no longer at its peak, but there were still restrictions and limitations on movement. This has meant that I haven't been able to get the whole experience, but I have seen it from another point of view.  
Being away from your country at such a delicate time isn't easy, especially when you have family and friends who might be affected by the circumstances. But overcoming the barrier of distance, experiencing the situation in a country with fewer facilities than your own is interesting, to say the least. Going through it all from here makes you stop and think, and learn about how each country has to cope with such extreme situations.  
As for labor, my work in the field was affected since many borders were closed, flights were canceled, and there were lockdowns and curfews. I basically had to work remotely like everybody else for a while. That gave way to creativity. We had to do as close a job as possible to what was there before all this happened. Giving educational training online, holding virtual meetings, and doing PCR tests every time we went outside. The pandemic has been tough for everyone, but we're learning to move forward with different alternatives and are all heading in the same direction.