Volunteering has a value in and of itself: the mere act of volunteering carries a benefit to all parties involved. It encourages personal growth among volunteers by offering a different experience outside of their usual environment. Besides concrete aid, the beneficiaries receive an example of freely given work and a message that "they also matter." For the social entities that manage the projects, this is a dual benefit. In addition to being able to add skills to their teams, they also raise awareness among the volunteers who participate in their programs.
It is an activity that generates value for all the actors involved in the activity.
Business and professional volunteerism
The benefits described exist in all volunteer activities, but corporate volunteerism incorporates a new actor, the company, and greater advantages. Corporate volunteerism is the activity a company promotes to generate a positive impact on society by getting its employees involved in a disinterested way.
Volunteer activities improve commitment to the company and motivation among employees; from a business point of view, it is therefore an aid to attract and retain talent.
If the activity is also professional volunteering, this positive impact multiplies. Professional volunteering is where the employed volunteers put their knowledge and experiences of the working world at the service of the social project being carried out.
In this case, the company makes a differential contribution because those skills and their management are a company value, which gives even more meaning to the volunteer activity. In other words, it is a volunteer action linked to the very nature of the company promoting it.
In addition to all the advantages listed above, the skills provided by volunteers to the beneficiaries and recipient entities of the aid are of high added value. And not only that: employees' skills and abilities are expanded and strengthened by using them in a different environment, which entails learning and adaptation.
The impact on employee engagement is increased because it helps them discover the social value of their profession. On numerous occasions, coordinators for corporate volunteer programs have heard things like, "I never thought that I could help with a project of this type with my skillset. It's been very satisfying."
How to make a volunteer program for your company
Professional corporate volunteer projects can be of very different types, national or international, involved or uninvolved. I'm going to tell you how we do it at my company, Ferrovial, where we have several storied volunteer programs that exemplify the wide range of options that exist.
At the international level, we have a program that promotes international cooperation projects for development. The objective is to provide access to water and sanitation for vulnerable groups in communities in Latin America, Africa, and India. The program finances 3 projects a year and has already accumulated an investment of €7 million, improving access to water for more than 280,000 people.
We call it Ferrovial's Social Infrastructures Program, and for us, it is an outstanding case in the business field, both for its focus and for its consolidated trajectory. Its twelfth edition was launched in 2022.
One of the characteristics we've used to try to give a different approach to this program is the professional volunteering offered to the company's employees. For each project, a team of 4 or 5 people with different profiles is put together: civil engineers, surveyors, industrial engineers, change management experts, etc. This team works for two weeks in the field, carrying out technical assistance in activities previously identified by the NGO that executes the project. 121 employees have already participated in this program.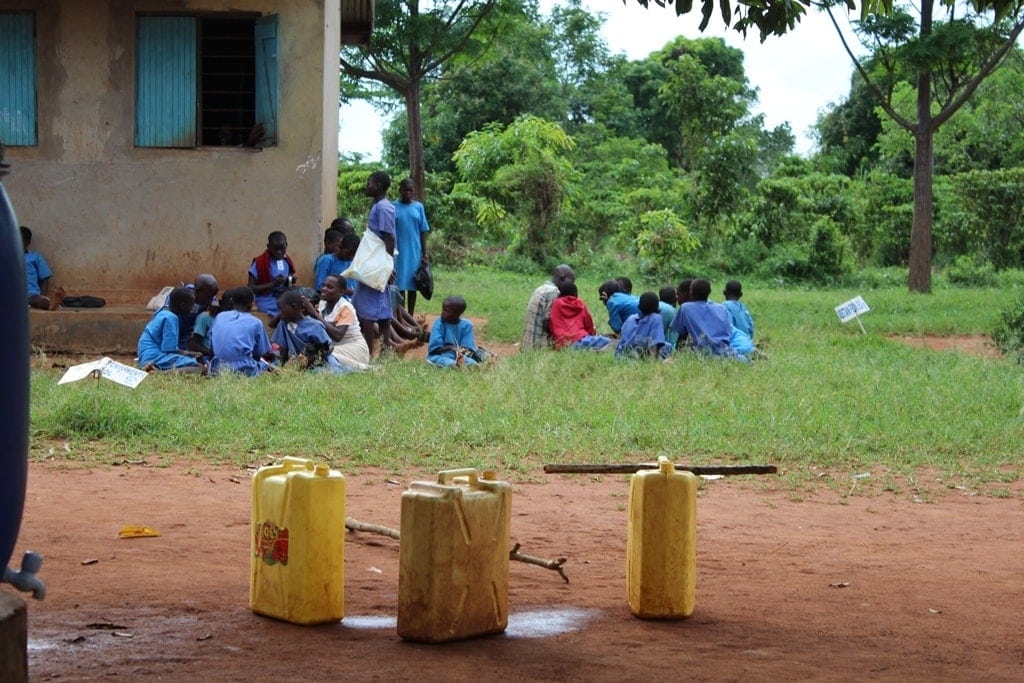 At the national level, we also work with the Talent Rescuers program, in collaboration with the Princess of Girona Foundation. The Foundation uses an online platform to select young people who are the first in their family to earn a university degree or vocational training and who do not have a family and social network to help them. In this case, the volunteer performs work in accompaniment and advice in the process of joining the world of work.
There's also the Orienta T Program in Spain, promoted by the Junior Achievement Foundation. The objective of this program is to promote STEM vocations (science, technology, engineering, and mathematics) among girls and boys between the ages of 14 and 16. Employees give workshops lasting about 2 hours at institutes close to their workplaces. It is a good opportunity for those who cannot spend a lot of time on it.
Proper management of professional volunteerism
Volunteering is a social activity that has been proven to have value in and of itself, but if it is a company activity, it has to be managed as such, with established objectives and indicators.
In the case of corporate volunteerism, the defined objectives have to be twofold.
On the one hand, there are the social objectives of the project, which must be well founded. In this regard, it has to be the same as any other social project. The volunteer has to feel useful; they shouldn't feel as though they are not contributing.
On the other hand, the objectives for the company itself can range from the development of employees' abilities to the generation of pride and a sense of belonging and, for some projects, the promotion of a sense of group cohesion.
For example, in the case of Social Infrastructures, the fact that volunteers from all businesses and different countries participate is a unique opportunity to share experiences; otherwise, it would be highly unlikely for them to ever meet. A cross-cutting project that's open to the whole company means that it contributes to establishing the values your company wants to promote and that it is recognized as something distinctive of the company.