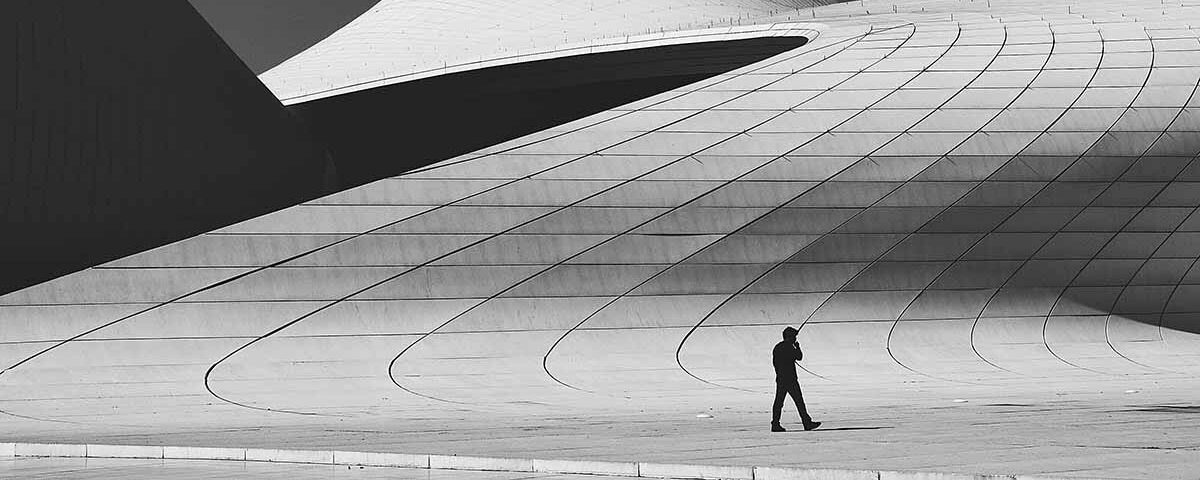 In 1978, American entrepreneurs Cindy and Jay Pritzker decided to establish awards that would recognize the work of the most influential and committed living architects from around the world. They did just that, inspired by their love for architecture and for the tall skyscrapers of Chicago, their hometown. They were confident that awards of this kind would motivate new generations of architects to be more creative and engaged. 
80 years before, the architecture of the United States had also inspired Adolf Loos, a young man who would later transform the way we understand construction in Europe and whose work continues to have an influence today. The history of architecture is a long succession of influences, currents, transformative movements, good ideas, functionality, and design, where every architect has made their own mark. 
To celebrate World Architecture Day, which is held on the first Monday in October every year, we are taking a look at some of the best architects of the past century and a half.  
Adolf Loos: "Ornament is a crime"
Adolf Loos was born in 1870 in Moravia (one of the three historical regions that now make up the Czech Republic). His education was very different from that of many of his professional colleagues: he did not get into architecture school – he wasn't a very good student – and he had all kinds of jobs before starting his career as an architect.  
After being influenced by the trends he discovered in the United States, Loos committed himself to an aesthetic revolution that would put an end to the ornamental and put functionality first. Many of his best-known works, such as the Looshaus (or the Goldman & Salatsch Building) and the Moller House, are located in Vienna. He also has works in other cities, such as Villa Karma in Montreux and the Müller House in Prague. 
The last of these is an example of one of the concepts that Loos himself coined: Raumplan. This involves giving each room of a house different importance and, therefore, a different size, location, and height. This means that a living room. as a common area and the center of the home, should be larger and have higher ceilings than bedrooms or private spaces and spaces for rest.  
Loos was an architect who revolutionized the European tastes of his time, laid the foundations of modern architecture, and was instrumental in introducing concepts that would later influence Bauhaus functionalism.  
Le Corbusier, a reference in modern architecture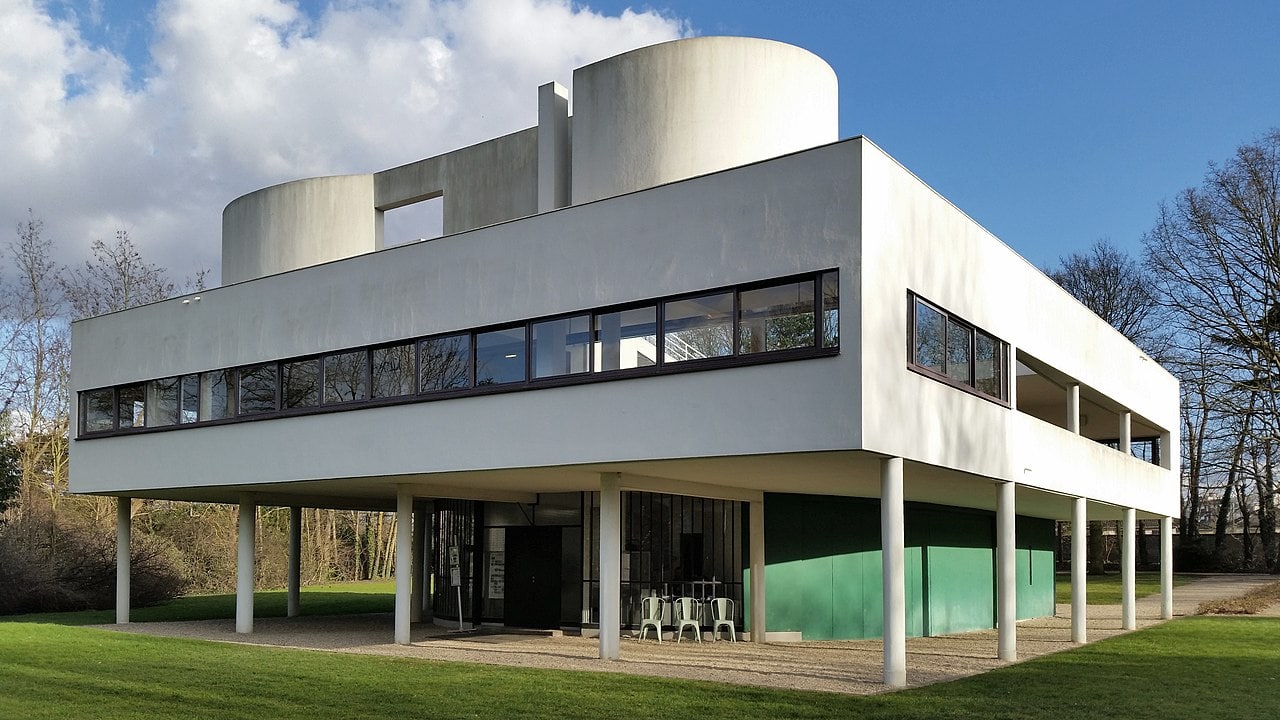 Villa Savoye. Soil Hong (Wikimedia Commons) 
At the age of 29, Charles-Édouard Jeanneret-Gris (Switzerland, 1887 – France, 1965) adopted the pseudonym Le Corbusier. A few decades later, he no longer needed any introduction: Le Corbusier is considered one of the great architects of the twentieth century and one of the main references of modern architecture, along with Frank Lloyd Wright and Mies van der Rohe (who made their mark with the Chicago buildings that later inspired the Pritzkers.) Le Corbusier is also remembered for his peculiar life and his controversial political ideas.  
In addition to being an architect, he was a theorist in this discipline, as well as a painter, sculptor, and designer; furniture such as the LC2 armchair and the LC1 chair are outstanding examples of his work, which have served as inspiration for decades. In his architectural works, he prioritized functionalism and simplicity. He understood homes to be places that should be designed to be lived in and enjoyed, and he defined them as a machine à habiter (literally, machines to inhabit). 
l'Unité d'Habitation. Jean-Pierre Dalbéra (Wikimedia Commons) 
One of his distinctive features (there are many) is to leave buildings' ground floors with open spaces, as can be seen with Villa Savoye and in l'Unité d'Habitation (in Poisy and Marseille, respectively). Since 2016, UNESCO has recognized the architectural work of Le Corbusier as a World Heritage Site. 
Zaha Hadid: pushing the boundaries of architecture
In 2014, Zaha Hadid became the first woman to win the Pritzker Architecture Prize. She became part of a small group that, up until then, had been reserved for men. The truth is, however, that her name had been brought up for a long time in discussing the best architects of the twentieth century.  
Zaha Hadid was born in Baghdad in 1950. She studied mathematics at the University of Beirut, but in 1972, she changed course and moved to London to study architecture. Just one decade later, her architectural works were already being shown at exhibitions and museums around the world. 
"Known as an architect who consistently pushes the boundaries of architecture and urban design, her work experiments with new spatial concepts intensifying existing urban landscapes and encompassing all fields of design, from the urban scale to interiors and furniture," the Pritzker Architecture Prize website states.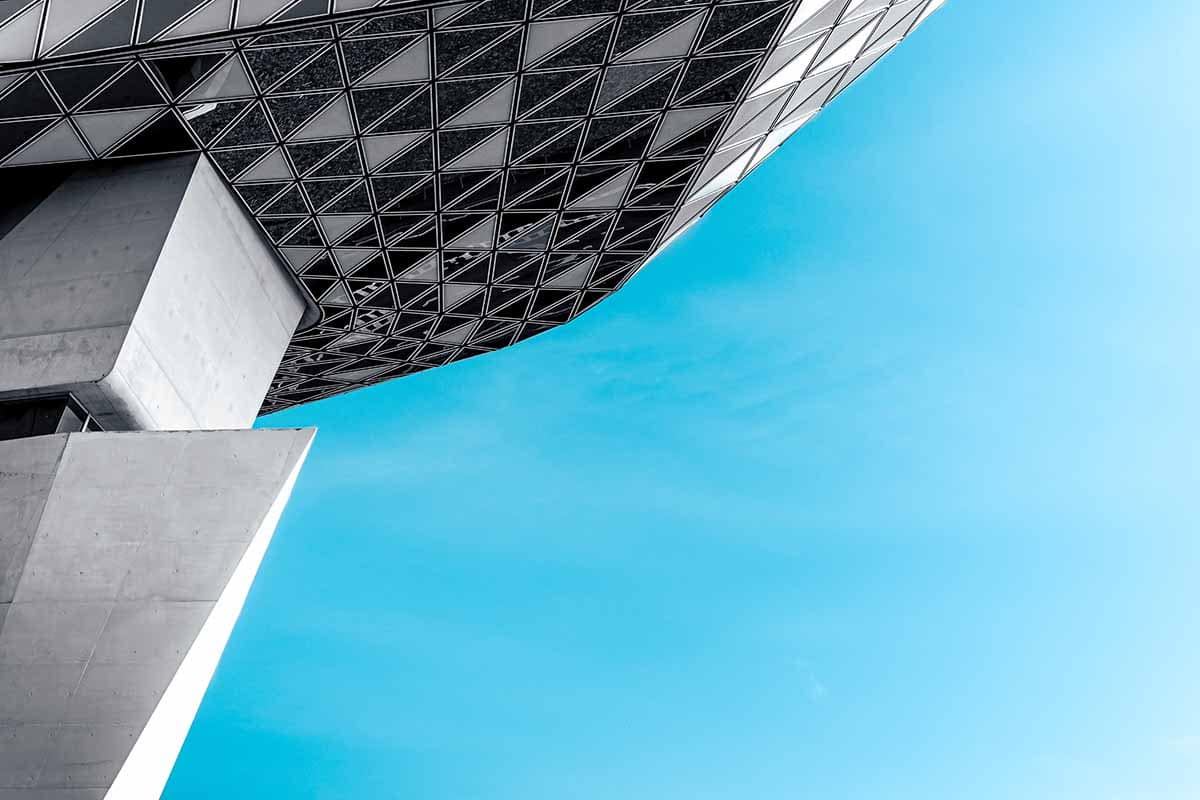 Havenhuis in Antwerp. Jonas Jaeken (Unsplash) 
Her best-known works include the Vitra fire station in Weil-am-Rhein, the Rosenthal Center for Contemporary Art in Cincinnati, the Heydar Aliyev Center in Baku, and the Havenhuis in Antwerp. Zaha Hadid was also responsible for the design of the first floor of the Puerta de América Hotel building in Madrid, a project by Ferrovial.  
Aldo Rossi, a poet who happened to be an architect
Aldo Rossi was born in Milan in 1931; his family profession was bicycle manufacturing. When World War II ended, he studied architecture at the Polytechnic University of Milan.  
Much of his career was influenced by a love of cinema and theatre, as well as his inexhaustible imagination. He designed a floating theater for the Venice Biennale in 1979, which he himself defined as "a place where architecture ended and the world of the imagination began." He was also behind the Carlo Felice Theatre in Genoa and the Toronto Lighthouse Theatre.  
A few other examples of his most recognizable buildings are the Centro Direzionale di Fontivegge in Peruggia and the Hotel Nikko in Silkia Nara. In 1971, he expanded the San Cataldo cemetery in Modena with a project that is considered an exponent of postmodernism. In addition to designing buildings, Rossi painted and created pieces of furniture.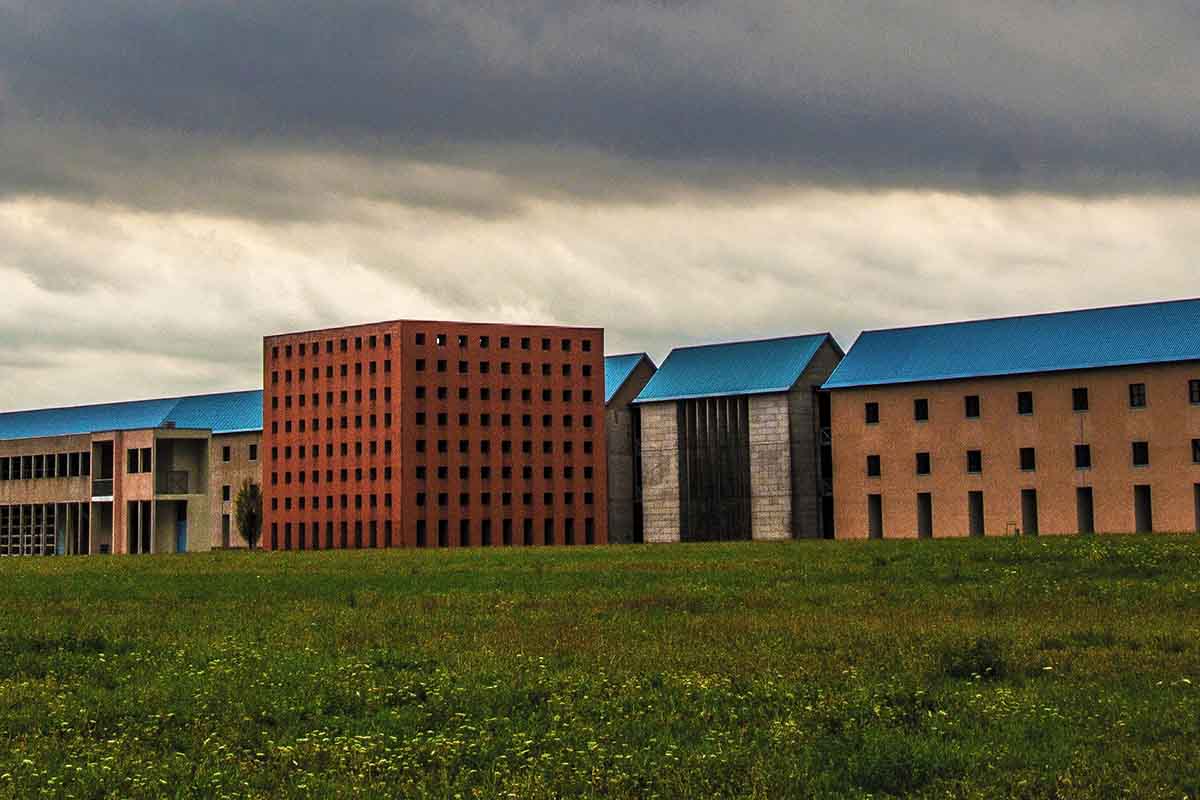 San Cataldo Cemetery. Jaqueline Poggi (Flikr). 
Rossi also theorized about the organization of cities and architecture, which needed to be rebuilt quickly yet beautifully after the ravages of war. Ada Louise Huxtable, an architecture critic and part of the Pritzker jury (a prize Rossi won in 1990), described Rossi as "a poet who happens to be an architect." 
Frank Gehry: Buildings that are sculptures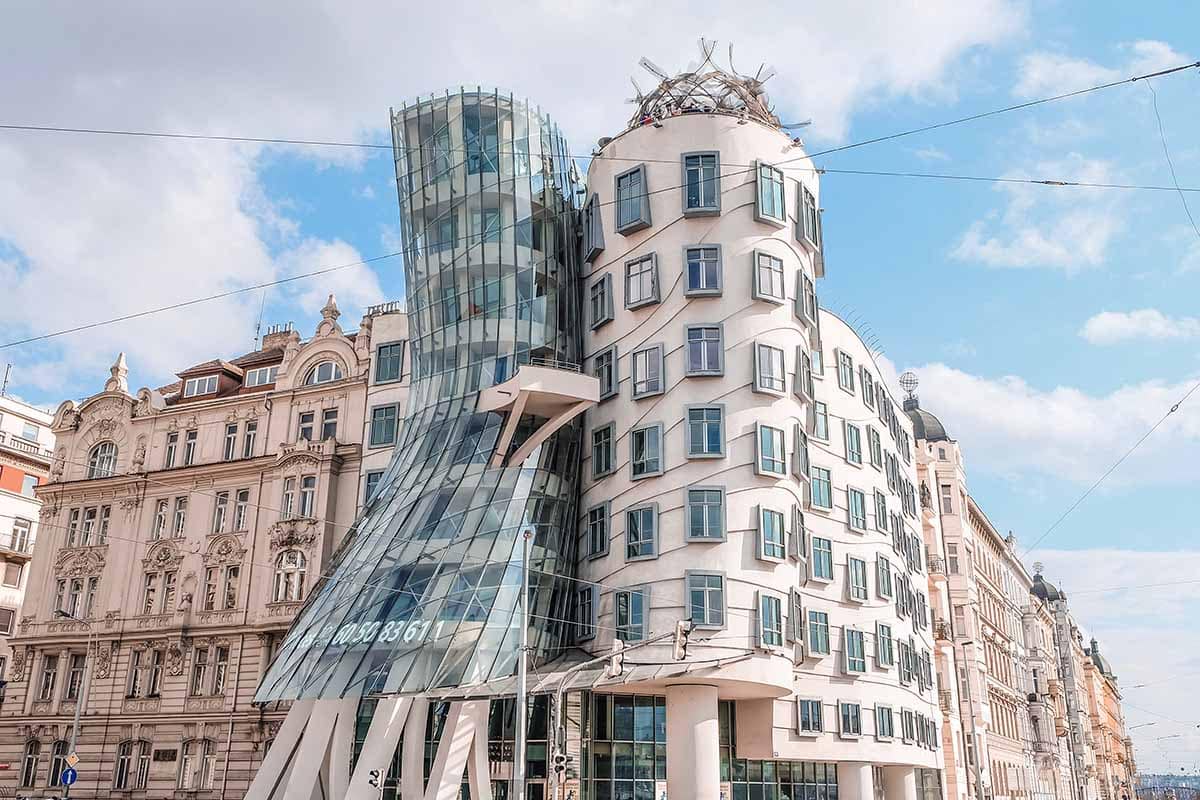 The Dancing House in Prague. Alice (Unsplash) 
Frank Gehry (who was born in Toronto in 1929 and became an American citizen in his youth) considered architecture to be an art. He graduated in architecture at the University of Southern California and in urbanism at Harvard, and he always linked these disciplines to the study of others like sculpture.  
Gehry himself went so far as to declare that he found the greatest inspiration for his work in the Roman sculptor Brancusi, and many of his buildings really look like a sculpture. The best examples of this are the Dancing House in Prague and the Stata Center in Massachusetts. Some of his other best-known works are the Gehry Residence in California, the Guggenheim Museum in Bilbao, the lobby of the DG Bank, and the Weisman Art Museum.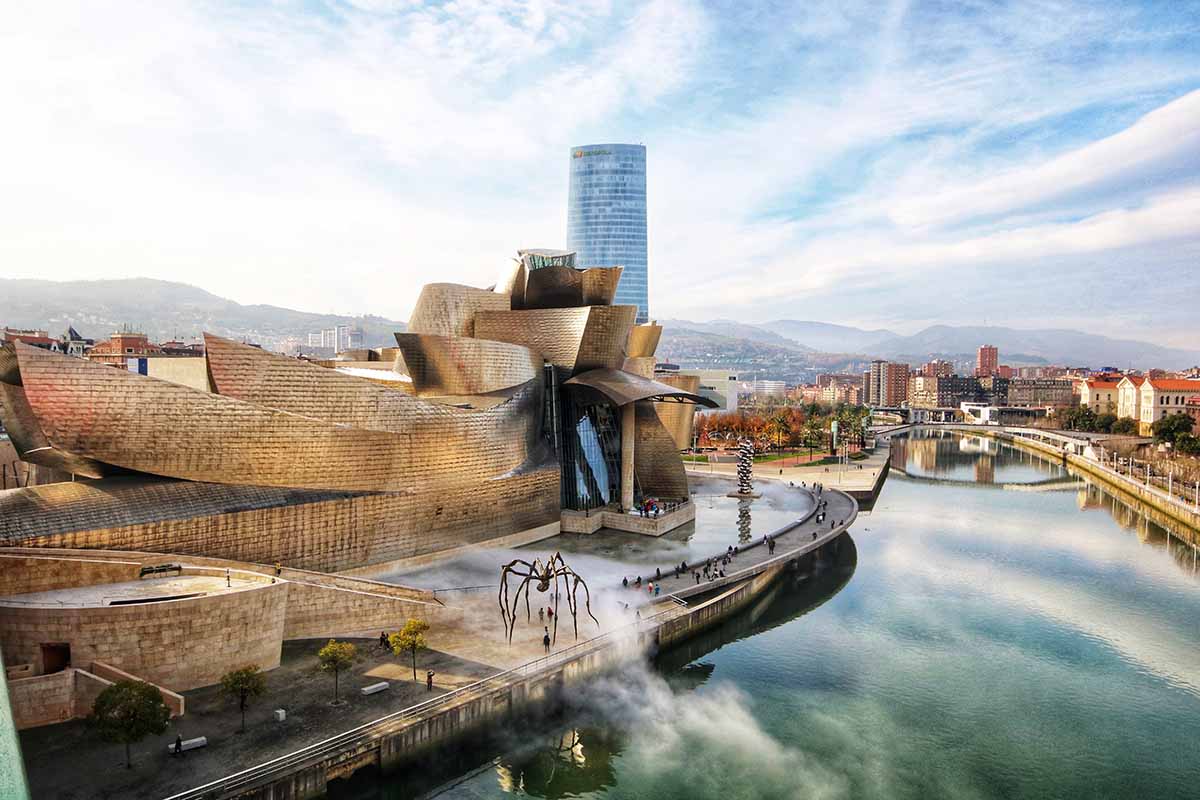 Guggenheim Museum of Bilbao. Jorge Fernández Salas (Unsplash) 
In his works, we find peculiar and striking forms, often based on geometry and playing with volumes. Another feature of his style is the use of materials with an unfinished look as part of the design. In 1989, Gehry was awarded the Pritzker Prize, and to this day, he is still considered one of the most influential architects of recent decades.  
Main image: Zaha Hadid's Heydar Aliyev Center in Baku, Azerbaijan. Rufat Mammadov (Unsplash)