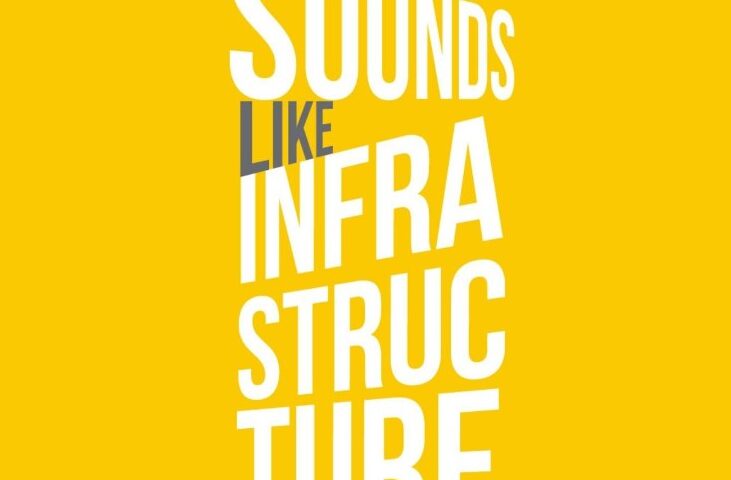 2022 has been a very interesting year when it comes to podcasting. With over 383 million podcast listeners around the globe and 2.4 million podcast shows globally, podcasts continue to be a very popular form of media, with listeners, shows and topics rising every day. 
And the show Sounds Like Infrastructure is no different. During this year, the Ferrovial podcast has produced a total of fourteen episodes in English and Spanish, all of which have touched on several topics. From megaprojects like the Golden Gate in the San Francisco Bay or the Hoover Dam in Nevada, to mobility innovations like Cintra's Smart Roads AIVIA initiative or the design and technology behind racetracks surfaces. We've literally heard it all this year when it comes to the world of infrastructure! But now that we are approaching the end of the year, it's time to pick my top three favorite episodes of English and Spanish shows and tell you all why I picked them. Let's get to it!
My favorite episodes in English
1. Formula 1: Bad Surfaces (And How to Fix Them) | Episode 11
It was a tough decision picking my favorite episode of the season as all of them are unique and interesting in their own way. This episode has Ferrovial experts talking about the science behind asphalt and asphalt products and the relationship between tire grip and race performance. The hosts also chat with a professor of vehicular dynamics and F1 enthusiast to unveil the root of the problem in three iconic F1 racetracks known for having a bad rep when it comes to grip. Worth the listen! 
2. Hoover Dam | Megaprojects II | Episode 10
I love the fact that Ferrovial's digital communications team decided to adventure into new uncharted territories when it came to talking about infrastructure projects around the world. The show's second megaprojects episode on the Hoover Dam is a clear example of how successful this approach ended up being. In the episode, the team chat with LA Times journalist Michael Hiltzik, author of the book 'Colossus' that talks about the history of the dam. 
There are so many interesting facts and anecdotes behind one of America's biggest and most iconic infrastructure projects that some are even hard to believe! Even the story on how this project came about is mesmerizing. For this reason, I give this episode the second position on my list. Enjoy!
3. Conversations: Diversity, Inclusion and How to Implement Them in the Workplace | Episode 12
I must confess that it was hard picking my third favorite episode. I felt that there were other good ones that deserved to be in this ranking, but what made this episode stand out when compared to the rest was the human element. Let me explain. In this episode, they talk about diversity and inclusion in the workplace with Webber's Director of Talent, Acquisition and Development, Chelsea Russo, during Internal Women's Day on March 8th. 
Even though it isn't a topic directly related to the world of infrastructure, it's interesting to hear how the perception and experiences of a person who has worked in often male dominated fields has changed over time. The episode also reflects of what the terms diversity and inclusion really mean and their importance when it comes to the world of business. For this outside of the box topic and human approach, I give this episode the third place in my ranking. I hope you enjoy it as much as I did!
4. AIVIA and The Future of Smart Highways | Episode 15 
The fourth spot in my ranking goes to this cool and techy episode on AIVIA, Cintra's Smart Roads Initiative (https://www.aiviasmartroads.com/). The team speaks to Jennifer Duthie from Cintra's Innovation team who does a good job at explaining how AIVIA will make roadways safer and more reliable to all users by increasing connectivity between the infrastructure and the road users, which include a mixture of connected and autonomous vehicles (CAVs). Is you are looking for techy content related to the world of infrastructure and mobility, this is your episode! 
Overall, 2022 has been an exciting year for the Ferrovial podcasts and podcast performance across all platforms. Not only Ferrovial managed to think outside the box when it came to producing episodes about the world of infrastructure, but it proved how there are many different angles, connotations and interpretations for the people working in the field. I can't wait to see what type of content 2023 brings us, but one thing it's for certain. It will be exciting!