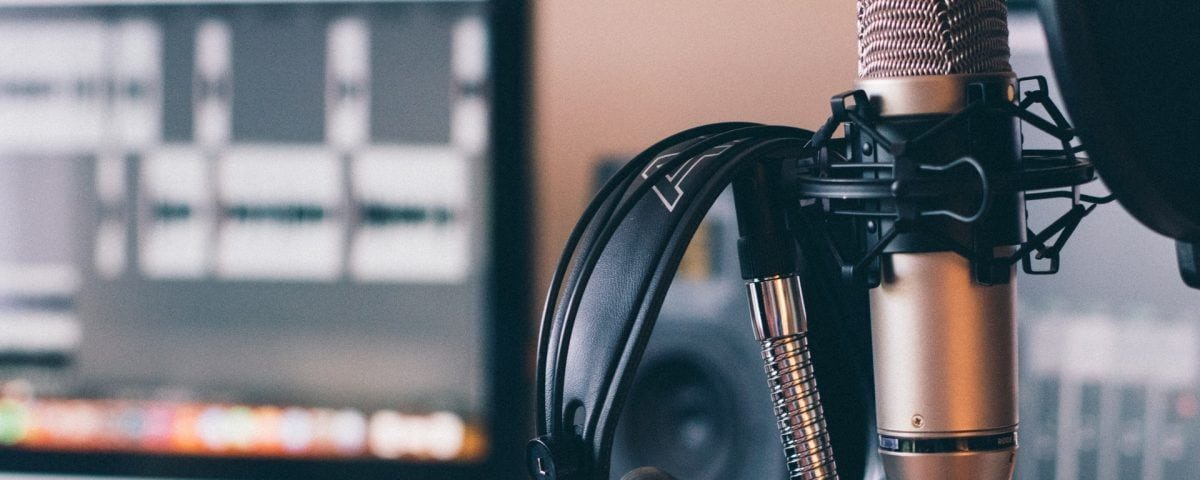 If you're looking for stats on branded podcasting, you won't find them here (sorry). What you will find, however, is an honest look at what it takes to start a branded podcast from scratch.
I'm Craig Lawless, the creator and producer of Ferrovial's podcast Sounds Like Infrastructure, as well as it's Spanish language cousin Sonidos de Infraestructuras. I want to share some things I've learnt along the way that should help you understand the motives behind a branded podcast and some things to keep in mind while producing one.
I've also included five must listen podcast episodes at the end of this article to give you some inspiration for your own branded podcast.
So, let's start with the most important question you have to ask:
Would you listen to your own branded podcast?
This is the best question to ask yourself! And be honest. If you say no, ask yourself why. Try to find the elements that are missing. Listen to what the podcast producers you like are doing and try implement some of their tricks.
The truth is, if you're bored when you listen to it, everyone else will be too. Try and get as much feedback as you can before you publish an episode. Ask people if they understood what you were saying. Ask them if they got lost. And most importantly, ask them if they got bored! As a rule of thumb, something should happen every 45 seconds that advances the story. Keep this in mind and you should be able to avoid your listeners switching off.
Choose the right format for your branded podcast
I'm a massive fan of narrative podcasts. There are over a thousand episodes of Planet Money and I've probably listened to them all! (I recommend 'The Miracle Apple').
I felt the narrative style of shows like Planet Money, Radiolab, and 99% Invisible would work perfectly for Sounds Like Infrastructure. Yes, this style is more work, but I felt the brand would be best represented through stories. The Thames Tideway Tunnel, London Underground, and Beti Jai are all projects that have incredible stories behind them. So this format is ideal.
What I'm really saying is that you should make what you're familiar with. You'll know what a good interview podcast sounds like if that's what you listen to. That knowledge will help you in production and quality control as you already know what's entertaining. And if you know what's entertaining, your audience is less likely to get bored.
Get a balanced opinion
Your company will have a lot of expertise, but you should always try balance opinions with people from outside your company. With Sounds Like Infrastructure, we try and strike a balance between internal and external experts on a 50/50 basis. Within our narrative style, we aim for impartiality from the hosts, internal experts that represent the company, and external guests that give a second opinion. You should always aim to strike a balance to add integrity to your branded podcast. Your show isn't competing with other branded podcasts, it's competing with shows from the New York Times, NPR and BBC, so you have to try live up to their standards to attract listeners.
Treat your listeners to good sound
Before the pandemic, we recorded our interviews face to face using the Sennheiser MKH416. We got lovely rich tones off the mic, which are soft on your ear and enjoyable to listen to. All that changed when we were forced to do our interviews remotely, and we were no longer able to match the sound quality that we had in our first episodes. But we came up with a way to get good sound from a distance. We decided that our narrators should still record using the Sennheiser, which gives a good rich sound, and that that good quality would help strike a balance between the harsher tones you get from a videocall or phonecall.
I think as humans we're happy to watch grainy video, but we'll turn off a movie or podcast pretty quickly if it has bad sound. Try to avoid rooms with a lot of reverb and use directional mics that will help you cut out ambient noise. I try and ask for air conditioning to be turned off and always look for a room with soft furnishings. That said, sometimes you have to work with what you've got, but always keep the sound in mind and don't be afraid to ask for strange requests like a carpeted room from a quizzical receptionist. (Yes, this has happened!)
Your branded podcast is not an advertisement
In the case of Sounds Like Infrastructure, we try to entertain engineering enthusiasts, and we're not trying to sell anything. It's also true that none of our listeners are buying bridges or Guggenheim museums anyway.
If your brand does sell something that your listeners can buy, stay away from the hard sell. Instead, create a podcast that adds value to the conversation and entertains your listeners. You can always throw in a 30 second ad for your product in the pre, mid or post roll, but your main focus should be good quality content that aims to give the best podcasts out there a run for their money.
By creating good content you'll build rapport and create a loyal fanbase that may turn into a loyal customer base in the near future.
To conclude
Podcasts take time to grow, so don't be disheartened if you don't have many listeners at first. It can take up to a year to see some genuine success. The branded podcast will definitely be a slower part of your content marketing strategy than say, a social media campaign, but will have deeper roots and a stronger connection with the people who listen to it.
If you're looking for more information or tips on putting together a branded podcast, you can always send me a message on LinkedIn, and be sure to check out Sounds Like Infrastructure here, and Sonidos de Infraestructuras here.
As promised, here are 5 unmissible (not branded) podcast episodes to give you some inspiration