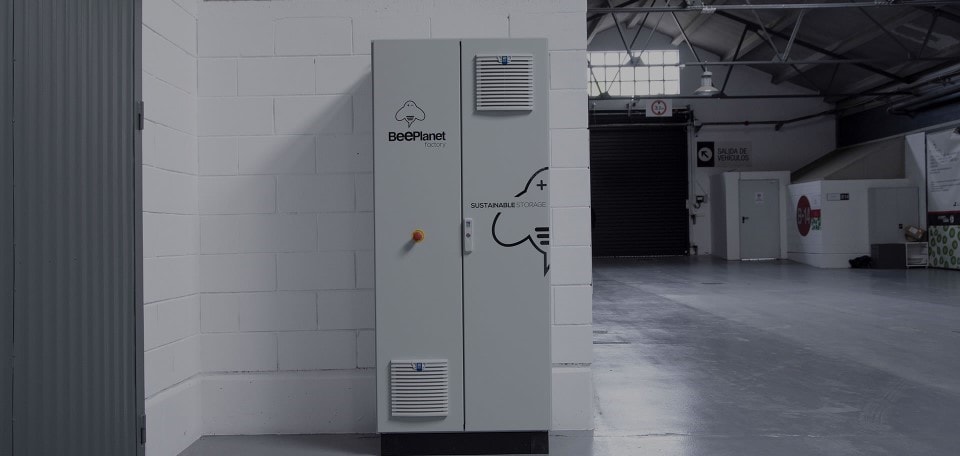 The challenges facing the fight against climate change require greater and faster efforts: technological innovation in energy is essential. The process must involve as many actors as possible, involving scientists and market experts in various fields. The goal is not only to improve component's efficiency, but also to understand how, where, for what and why we implement it. 
We need to look at energy holistically. For energy to be sustainable, it must be sustainable throughout its complete value chain, from extraction of the first material needed to generate it to dismantling the facility that produces it. For energy to be efficient, its penetration must be analyzed, on both a local and global scale, and if it can be interconnected and shared, so much the better. 
With this process in mind, Ferrovial has created the Sustainability and Energy Center of Excellence (CoE). Our mission is to identify and develop innovative, transformative solutions and coordinate the cross-cutting innovation program in sustainability and energy. In other words, to define our subject matter strategies and drive growth through the execution of 'Transformation Programs' to improve existing business lines and facilitate the creation of new ones.
Driving the Energy Transition
It is time for the Energy Transition. We measure our contribution in Greenhouse Gas (GHG) emissions and our progress in percentage reductions. Since 1990, Europe has been committed, through the Kyoto Protocol, to an 8% reduction in GHG emissions between 2008-2012, with a European agreement setting a target of 15% for Spain. In 2012, these emissions increased by 52% compared to 1990. The "Energy and Climate Package 2020" prepared by the European Council in 2007 set to reduce emissions by 20% for 2020 compared to the 1990 base case. In 2021 they were 2.5% higher.
Therefore, the time for mitigation has begun. It is time for decision, for sustainable technology, for cyclical processes, for recycling, for efficiency, for applied science. It is time for the future in our most immediate present.
Even so, we continue to dissociate the contribution of renewable energies from the percentage of emissions. When we refer to the percentage contribution of energy to the total coverage of electricity demand, we camouflage the capacity of these technologies to decarbonize this and other sectors, such as transport or residential.
The power of renewable energies
It is imperative to introduce manageability. Most renewable technologies, at least those with the highest current market penetration, use intermittent renewable energy sources as a resource. Therefore, they only produce when such a resource is available, decoupling generation and consumption. There are numerous storage solutions that are gradually permeating commercial projects, but they lack the capacity to provide the different energy systems with sufficient flexibility. Sometimes due to technological limits, sometimes due to the economic unviability of the technology itself. In addition, there are ancillary challenges, such as the global availability of raw materials or the absence of regulatory frameworks to facilitate their financial feasibility.
In the case of energy service contracts, there is an increasing demand for clean and efficient self-consumption models. Once this need has been met, it is also necessary for them to be economically competitive, profitable for those who perform them and circular in order to guarantee their sustainability. 
From the Sustainability and Energy Center of Excellence and Ferrovial's Energy Services business, we have understood that a first step on the road lies in exploiting the current technological maturity to achieve viable and real commercial results with an immediate temporal vision. With the installation of second-life batteries, we seek to promote the circular economy by reusing batteries that, although no longer suitable for electric vehicles, can still be applied to other projects, extending their life cycle and minimizing the use of scarce resources such as lithium.
Second life batteries offer solutions for residential and commercial use that opt for recycling batteries from alternative industries for renewable production. In addition, this type of battery has a second positive derivative, as it saves space in the storage system integration due to its high energy density. This indicator is crucial in existing installations and future developments in the real estate sector, where each square meter entails a cost and a decrease in the overall profitability.
Our circular energy today 
Therefore, technology and the business model applied to the Energy Transition must run parallel to the principles of the energy of the future. With the installation of this type of batteries in Caja del Arte (Torrejón de Ardoz), and Fibes – Palacio de Congresos y Exposiciones de Sevilla, Ferrovial is promoting environmental sustainability in its portfolio of Energy Services projects.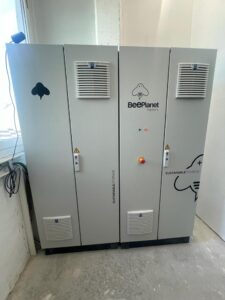 Specifically, the main challenge of these installations will be to demonstrate the satisfactory integration of these batteries and their charge and discharge management system, as well as their operation with other systems that favor the self-consumption model, such as a photovoltaic installation, electric vehicle chargers, and the electricity grid itself. We need to analyze its performance, operability, reliability, and savings it generates. 
Thus, in a single action, we integrate core elements for the Energy Transition, such as transformation, digitalization, new energy management models, circular economy, and sustainability, which can be replicated in many other contracts managed.
A sustainable future is possible
Increasing the share of renewable energy requires interacting with the energy system, managing the flexibility of energy delivery at the point of consumption through solutions that rely on renewable storage systems. Providing power at off-peak times for renewable generation, typically at night and during dawn and dusk, also requires alternative financing mechanisms. To a large extent, there is a risk of oversizing the generation fleet, increasing dependence on fossil generation in terms of power and energy. Consequently, we need to assess a generation mix in terms of capacity. On a large scale, storage will play a determining role for the electricity sector, balancing the balance between generation power and demanded energy, being able to participate directly in primary and secondary regulation and in complementary services. The greater the manageability of renewable energies, the lower the risk of spills and curtailment and, consequently, the higher the remuneration and more energy injected into the system. On a small scale, it is worth highlighting the crucial contribution of the different storage systems on the final capacities of self-consumption.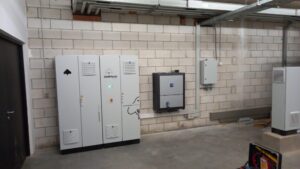 Given its valuable contribution to the energy system of the future, it is necessary to work on the following verticals:
An appropriate regulatory framework

for storage that includes all possible topologies and functionalities. In other words, storage as a new activity aimed at energy supply and to provide a storage service to the grid in the face of spills and interconnections, to allow and encourage its development, ensuring the stability of remuneration for investments.

An increase in the interconnection rate

, which will allow for greater profitability of renewable production and storage through cross-border trade.

Facilitate the penetration of manageable renewable generation sources

, considering the intrinsic characteristics and complementarities of the different technologies applied in geographical, seasonal, and hourly terms.

A flexible and aggregated demand management

to achieve a higher emissions reduction ratio for the same installed renewable power and reduce dependence on conventional generation sources.
A sustainable, responsible, fair, equitable and emission-free future is technologically feasible, and it is in our hands to achieve it. The responsibility of our actions will determine the position we will have to take in the immediate future.