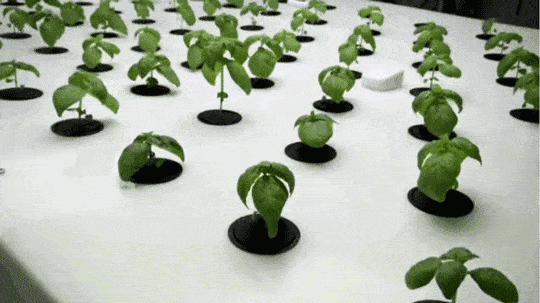 Population boom means less resources. Industrial growth means fossil fuel based technological advancements. All of these factors have taken a serious toll on our natural environment, and that is why we must do our part in minimizing these degradation effects in order for humanity to continue living in a sustainable manner.
When it comes to our planet, it is important to remember that[inlinetweet prefix="" tweeter="" suffix=""] small actions can make a big difference. [/inlinetweet] We've gathered a collection of 7 sustainable tips which require minimal effort, but will help to conserve and protect the environment, creating for a better world for you and your community, now and in the future!
Paper
Deforestation doesn't just end the lives of trees, but also those who call them home. Eighty percent of Earth's land animals and plants live in forests, and many cannot survive the deforestation that destroys their habitats. Have you ever printed something that you didn't end up needing or better still, have spotted a mistake and needed to reprint it? We've all been there, so instead of throwing away all of these pages, why not keep a separate bin nearby so that you can reuse them to print on the other side. Furthermore, when buying this paper initially, always try to go for the recycled brands.
Electronics
With the digitalization of today's society, we are always wanting to get our hands on the latest technology, especially when it comes to mobile phones. This tends to mean that we leave our new phone's predecessor in a drawer to gather dust or worse, dispose of it incorrectly. If a mobile handset ends up in landfill, its toxic components eventually leach into the ground and pollute the surrounding environment. However, in order to help eradicate this, now there are numerous websites that offer money for unwanted phones which they will recycle. Some popular ones are mazuma, phones4cash, and envirofone. Getting money for a new phone has never been easier!
A bite to eat
Whilst on the topic of mobile phones, it's undeniable that the internet can be a great help in the  process of recycling, and one of example of this is through the clever app, Olio. Even for the most organized of shoppers, sometimes it is inevitable that we are left with a surplus of food that we won't be able to eat before its best-before date. Olio is a fantastic free platform which allows you to advertise this extra food to be collected by those nearby who could make use of it. Whether it be a single egg or half a cheesecake; someone out there would be delighted to take your extras and ultimately, do their part in reducing the world's levels food wastage. (And let's face it, who doesn´t love free food?!)
Shopping
8 million tons of plastic is dumped in the ocean each year, the equivalent to five grocery bags per every foot of coastline around the globe. This startling figure is wreaking havoc on the marine environment, so make a habit of popping some reusable bags in your handbag or in the car before heading to the supermarket. While 5 pence doesn't seem a lot to pay at the time, this certainly adds up over the course of the year, with 7 bags a week totaling £17 a year; an amount which could certainly be better spent on the content of these bags! The implementation of the bag charge has seen promising results in England, with the use of single-use bags plummeting by more than 85%, but we still have a long way to go on eradicating plastic bag usage completely.
Be weather smart
We live in a world where if we are uncomfortable with the temperature around us, we can solve it at the push of a button. Those of us lucky to live in a warm climate can blast the air-conditioning to cool off in a matter of seconds, but it is important to remember that these systems use a great deal of electricity, so should always be used on a low setting (or even replaced with natural ventilation!) On the other hand, those of us who have to endure cold winters are in inclined to overheat our entire homes, thus wasting a lot of energy and money. When it gets a little chillier at home, try to layer up with extra sweaters and blankets and think of the savings (and the comfort!) Aim to set your central heating to 20C and even a little lower at night.
Go electric
With the advancements in today's technology comes the modernization of our transport, both public and private. Ever considered replacing your petrol or diesel fuelled car for a shiny new electric replacement? Electric cars are 100% eco-friendly as they run on electricity as opposed to gas, thus emitting zero toxic gases or smoke into the environment. Although they may be more expensive to buy initially, owners of electric vehicles have the advantage of driving safer machines with much lower running costs, not to mention that these cars also a lot cheaper to maintain. Electric cars get their power from rechargeable batteries installed inside the car, which are also used for the lights and wipers, and also produce very little noise pollution.
And when driving, share the journey!
If you find yourself driving long-distances with empty car seats, it is very likely that there are others making that journey who could occupy those seats. Car-sharing is a great option because it significantly helps to lower C02 emissions and improve air quality. Furthermore, sharing the ride leads to a drop in traffic congestion and parking demand, and provides the opportunity the interact with new people, all contributing to a more pleasant journey.
We hope you've enjoyed our environmental tips (and accompanying gifs)! To find out more about Ferrovial's work with the environment, visit this page.