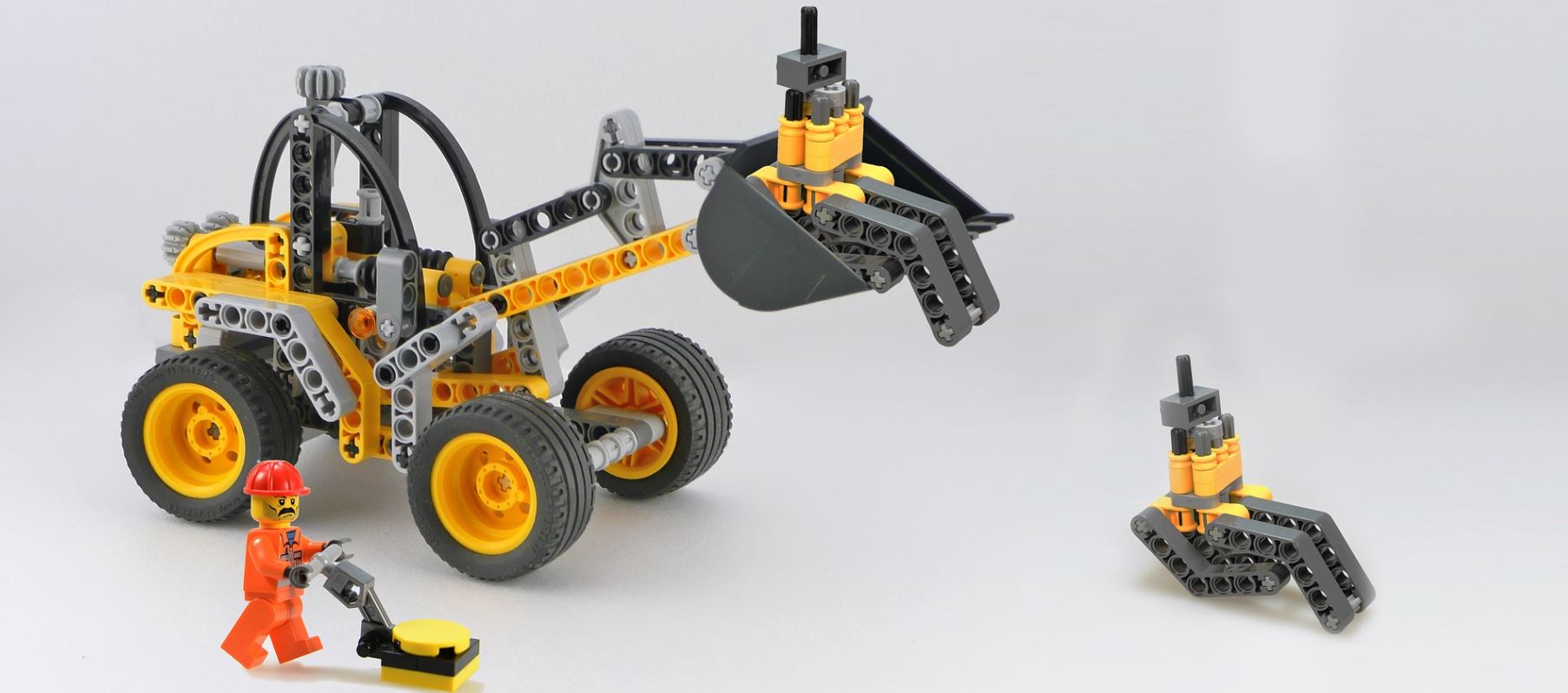 According to the experts, children learn best by practicing, doing and touching. Something known as active methodology, or active learning. Moreover, children and young people learn a bit of everything at the same time. "Whatever they learn from one experience will connect with another apparently unrelated experience, creating context and meaning", is what they say in Earlyarts. The Lego Foundation summarises it in one sentence: "Children learn best through play."
Learning through play is precisely the purpose of construction toys, especially those geared towards the early learning of sciences such as technology, engineering or robotics. The STREAM (science, technology, engineering, robotics, arts, mathematics) concept goes even further, to add the arts as a way of interconnecting the whole learning process to achieve "real, deeper learning."
Small-scale engineering with Lego Technic
Perhaps the most complete and best-known construction toy aimed at STREAM learning (or STREM, to keep it on a strictly scientific basis) are the Lego Technic sets. YouTube has many examples of complex construction models which go beyond the manufacturer sets to become creations of true educational and technical value, showing the complexity that can be achieved with construction toys. Such as this model of a machine for building prefabricated bridges:
This is the SLJ900/32 used by Chinese company Beijing Wowjoint Machinery Company.  In the real world, this machine weighs 580 tonnes and measures 91 metres long by 7 metres in width. It makes the building of long bridges at height much easier, as it eliminates the need for formwork and scaffolding on site. The model built using Lego Technic is much lighter and smaller, but its operation is basically the same, as can be seen in the video.
Lego Technic sets use plastic bricks which are similar to those used in conventional Lego toys, but they include specific pieces such as cogwheels or gears, shafts and bearings, and even pneumatic components and electric motors which allow the building of mobile, articulated and motorised constructions. In some cases, these can even be programmed: Lego Mindstorm is Lego's hardware and software platform which allows the programming of these mobile constructions using a computer fitted with different types of sensors (light, touch, pressure, contact, sound or ultrasound sensors) and can provide step-by-step control of motors, with any degree of movement.
One of the characteristics of Lego Technic is that the parts are not joined together by fitting the blocks through pressure, but rather using pins and bolts and connecting plates, in addition to beams and other specific parts. Basically, in the same way that large engineering works are built in the real world.
Complex constructions built with Lego Technic
Snow Plough
Air engine
Liebherr LR 11000 crawler crane
Rollercoaster
Emergency bridge layer
Robotic Arm
Industrial ABB robot
Johnny Number 5
Wankel rotary engine
Clock
Escalator
Avtoros Shaman 8×8 off-road vehicle
Automatic gearbox
Sequential dual clutch gearbox
8-cylinder engine
Multi-link front suspension