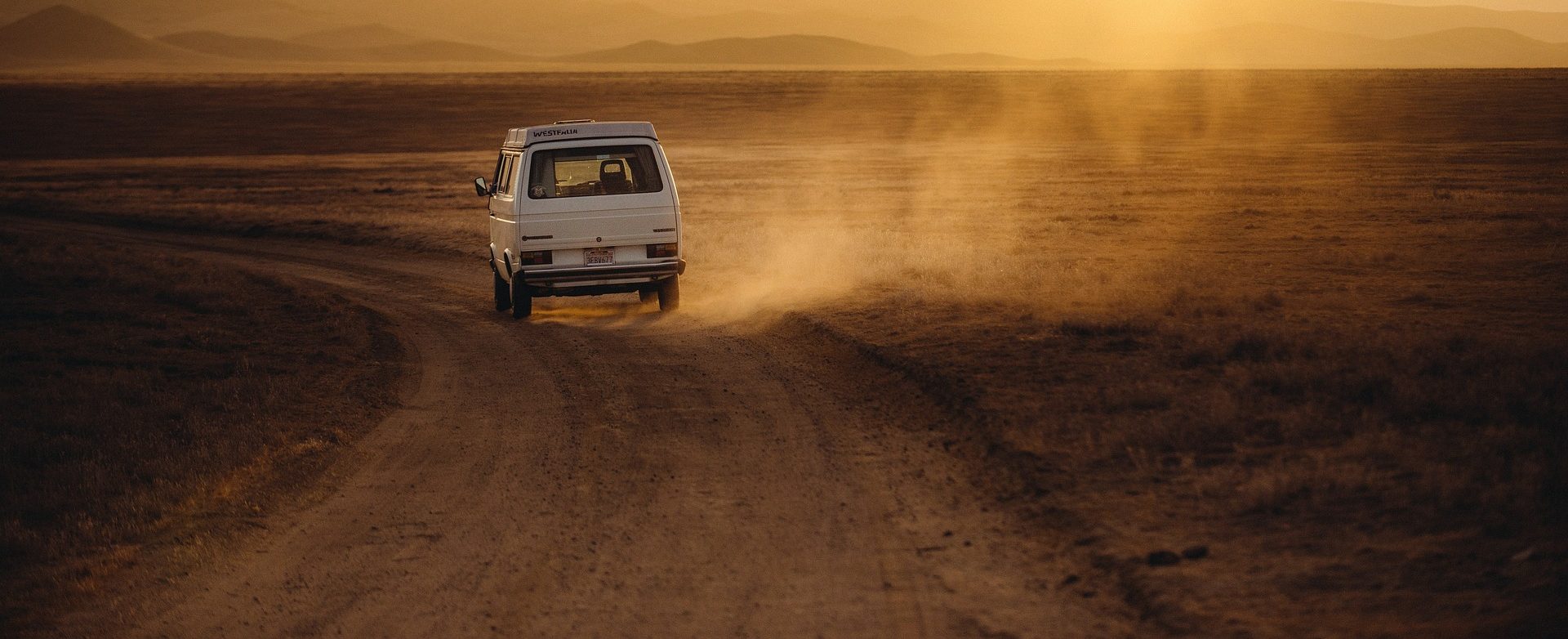 If you don't know where you're going, any road will take you there, said the Cheshire Cat on meeting Alice in Wonderland. The phrase, which sums up an exchange from the novel by Lewis Carroll, also appears in the lyrics of George Harrison's Any Road. Highways and byways have been our inspiration for centuries and have led us to contemplate the meaning of life, of the journey, of destination, all of which constitute ideal ingredients for Instagram. In a nutshell, that is precisely the meaning of #VanLife, the bohemian movement brimming with selfies that shows us that life on the road is indeed possible.
The vanlifers
Using sources of inspiration that range from Route 66 to the plains of Asia and the tortuous roads of Central America, a generation of Instagrammers have chosen to experience life on the road and share their experiences with the rest of us. With or without the use of filters, and accompanied sometimes by extensive writings and other times by mere hashtags, vanlifers have been described as social media bohemians and even classified as a movement.
Equipped essentially with a van – though there are those who prefer pick-ups or motorbikes – they relive the dream of travelling without a destination in mind, of enjoying the journey for its own sake, of the freedom of a life without design. For vanlifers, the road is all that matters, a concept that has been substantiated by nearly four million posts to date.
"You're just there, in that moment, in that special place and time. Maybe when I get back I can write a book about my travels". Though these words may not have been written by the adventurer Christopher McCandless himself, they were used by both Jon Krakauer, in his non-fiction novel, and later Sean Penn, who brought McCandless' life to the big screen in Into the Wild. And while McCandless' story may not be the inspiration for all vanlifers, these Instagram stories reveal the power of the road, both inside and outside the bohemian movement.
1. @IdleTheoryBus and the USA's highways
No road trip worthy of the name can be undertaken without a Volkswagen van, a legend in its own right. Aboard their orange minibus, Kit and J.R. have been travelling the USA's road network since 2012, an adventure that has both given rise to a book – Orange Is Optimism – and attracted nearly 160,000 followers on Instagram.

2. @Vanlifers and the birth of a movement
This Instagram account boasts more than 260,000 followers who continue to document road trips and adventures across the globe. Featuring posts from Hawaii to Iran and including the Norwegian fjords, the Irish coastline, eternal nomads and, on occasion, other vanlifers, this is the Instagram profile that best sums up the movement.

3. Foster Huntington, pioneer
The story goes that Foster Huntington was working as a designer at Ralph Lauren when, in 2011, he decided to drop everything and take to the road, a move that would lead to his being considered by many as one of the fathers of the #VanLife movement. At the time Huntington began using the hashtag, Instagram, like the Smartphone, was the domain of the few. Nowadays his account has more than a million followers, and highways, byways and vans continue to play a prominent role

4. The open road is the star of @RoadsToTravel
In an effort to distance itself somewhat from the world of photo filters and colourful vans, the @RoadsToTravel profile focusses not on the journey per se but rather on the road itself, and features stunning images that portray the myriad of roads and arteries that criss-cross the most inhospitable landscapes and withstand the harshest climate conditions that this world has to offer.

5. Beyond the van: @jamesbarkman
Although professional photographer James Barkman travels the world atop motorised vehicles of all types, his preference is for motorbikes. And while his Instagram followers number some 100,000, what has earned him the respect of the travelling community is his as-yet-unfinished Pan-American Trail, which is available online. From Alaska to Patagonia by motorbike – more than 30,000 kilometres via the North, Central and South American road networks.

6. @NathanielAtakora and the northern road network
Snow and ice take pride of place over asphalt in Nathaniel Atakora's photographs, but not by much. While this adventurous photographer initially made a name for himself via his routes across British Columbia, Canada, his camera and van continue to accompany him to all corners of North America and have even braved a trip to Iceland.

7. Katie Gold: traveller by trade
This Canadian photographer lives by and for travel, adventure and the open road, and photography has provided her with the ideal way of making the most of her passions. When it comes to seeking motivation for planning a trip, or even if we just feel like making ourselves feel envious, @goldiehawn is one of the go-to Instagram profiles, or at least that would seem to be the opinion of her nearly 320,000 followers.

8. @adventure_in_a_backpack and the road trip spirit
Wherever a road may lead, and today they can lead almost anywhere, there you are sure to find Nate, Steph and their two dogs, Pyros and Sparta. Taking to the road in January, 2016, they recount their experiences on YouTube, where they have 17,000 subscribers, and Instagram, where their followers number some 40,000. It doesn't look like they're going to being parking their caravan any day soon.

9. @OurHomeOnWheels, a family on the road
In March, 2016, Jane and Giddi sold everything, cleared their debts and took to the road with, they claim, just over 40 dollars to their name. Little by little they have been establishing their digital image and now run a small business that has helped them stay on the road over the past two years despite a recent addition to the group.

10. Dirk Dallas, a drone's-eye view of the road
Californian photographer Dirk Dallas has transformed his Instagram profile into a perspective on the world as seen by drones. Roads and trails crossing a wide variety of terrains feature among the objects most often depicted by his more than 300,000 followers.
Insertion code

11. @WhereIsMyOfficeNow, what more could you need
Although they have lived on the road since 2013, they have done so without leaving their jobs. And while Emily and Corey's day-to-day existence may be adventure-filled, there are also moments of stress, such as trying to find 4G coverage or a Wi-Fi access point. For the past five years this couple have existed with no fixed abode, travelling the length and breadth of the USA in addition to a good portion of Central America, particularly Nicaragua and Costa Rica. Every day their 175,000 followers must wonder where their office may be today.

Eleven inspirational stories that, while some may appear a little unreal, depict just a fraction of the many, many lives that continue to unfold on the world's roadways every day. While there still exists a destination to be reached or an old road left untraveled, highways and byways will continue to form an essential part of our history, both within and outside the social networks.
Photographs | Pixabay, Instagram