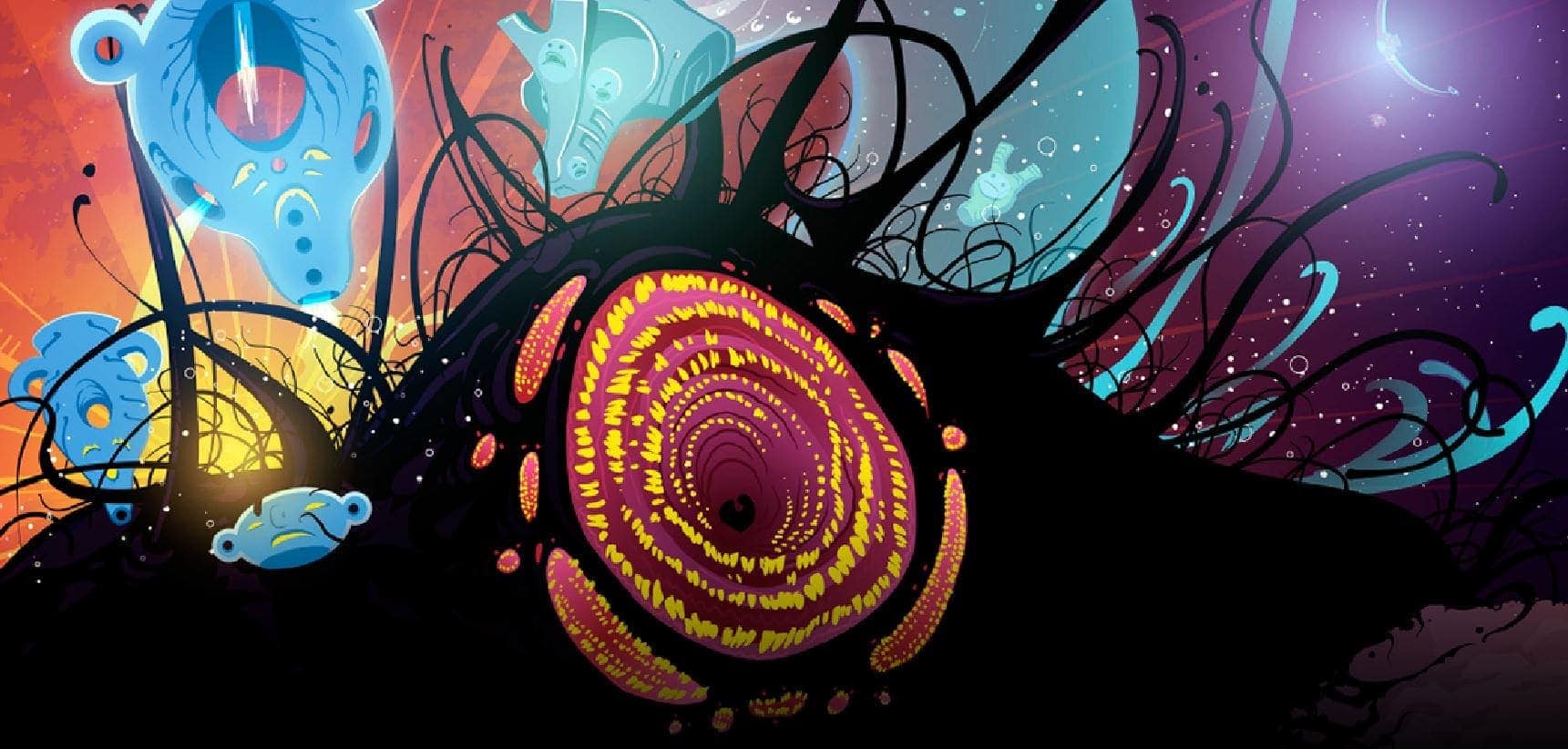 In late 2017, Ferrovial got in touch with Colombian artists Miguel and José Luis Jiménez. The idea? To tell the story of the Colombian community of El Salado and its attempt to return from a dark past.
Forming part of the creative agency Sharpball, the Jiménez brothers set to work on a year-long project of discovery, learning and creativity, culminating in the graphic novel El Salado, titled after the community whose story it tells.
Understanding the history and nuances of a project adds another layer to its meaning, and in this interview the brothers chat about their story and how they brought the El Salado graphic novel from concept to culturally significant comic.
What is SHARPBALL?
M: SHARPBALL exemplifies an impossible challenge: a sharp ball or sphere. It is also a double-edged game, much like football, using one of the meanings of the word sharp. But in a real, more tangible sense, it is a company producing transmedia entertainment for original and independent content and authors. Officially opened in 2012, it has been our main vehicle for entrepreneurship on a creative and cultural level. It is more than just a family business: it is a brand we created to promote, protect and position the drive – or dreams as some may call it – of artists, both in a creative and executive sense. We never imagined that it would not only enable us to carry out our own personal projects, but also act as a channel for advising, producing and managing the projects of friends, colleagues and acquaintances.
Why did you start drawing?
M: Ever since we can remember, we have been fond of sketching, illustrating, art in general… In fact, our mum has conserved a number of surfaces as proof of how we scratched everything when we were small. As many do when children, we kept our parents guessing as to whether we were actually going to show talent and a preference for any of the sensory stimulating activities of early childhood. The impact on our personality of life in the US – a country that had so much to offer in terms of entertainment – was significant. Everything was about films, toys, videogames and comics: the Ninja Turtles, GI Joe, Disney, Marvel and DC, to name but a few. At school there was also a huge commitment to leisure activities, reading and writing, and artistic expression. And so we spent our days consuming the imagination of others and sharpening our own in order to have other worlds in which to daydream.
Where do you look for inspiration?
M: When the possibility of working on "El Salado" started to emerge, several things were going on that shaped the inspiration for the project. Given the prominence of the environmental focus, we thought it would be a challenge to use that as a starting point. The first ingredient that came into the mix was the work of Hayao Miyazaki, and particularly his films "Princess Mononoke" and "Nausicaä from the Valley of the Wind". The second ingredient: how to deal with the framework of armed conflict that defined Colombia. The Ferrovial communications team had "Los Once" (The Eleven, our first published work) as a reference. It was something they liked very much but were a bit worried that it might be too "dark" for what they had in mind for this project. Funnily enough, at the time we were working on another personal project, our short animation film El Rapto (The Kidnapping), a story about an abduction told in a rather moving and hopeful way. We sent it to them to see what they thought of it, and luckily, they loved not only the tone of the story, but also the respectful, responsible and entertaining way in which we dealt with a very delicate, sensitive and terrifying issue. They asked us if we could rework the magic for this project, and we obviously said we could. Once working conditions were agreed, we said we intended to travel to the site to carry out research: to talk to the community, do some audio and filming, go out of our comfort zone. Our great philanthropic aim was to gain the approval, validation and cooperation of the people who actually lived the story. And we are very grateful and proud of what we have achieved together with the community of El Salado, who were the third and crucial ingredient.
What artists do you look up to?
M: As individuals, artists and aficionados we have references that influence us in different areas and at different levels, but we firmly believe that a project must have its own life and decide what it is that best defines its character and its personality. A hugely important element in the story is that it unfolds to the song "Carmen de Bolívar", by Lucho Bermúdez, an icon of Colombian culture, a well-known personality from Colombia's coastal area. We also wanted to play with the concept of magic realism, but on the graphic side. The events experienced by our characters are true and based on ordinary lives, but on a visual level there is a whole host of magical and fantastical elements which symbolise how oral tradition influences the imagination of a whole people. We knew from the start that we would have to handle a strong influence from pre-Columbian art, so we took the opportunity to exploit the language of American cartoons and Japanese manga to exaggerate extremes and the epic: the Encantos are a combination of Zenú iconography, Picasso's cubism and the Celestial bodies in Marvel Comics, and the Zaperoco a mixture of the Tatarigami in "Princess Mononoke", Hexxus in "Ferngully, the Last Rainforest", and the artwork on the cover of "Altars of Madness" by Morbid Angel. The real part of the novel unfolds in a style that we produce subconsciously, a half-way point between the design of the characters in "The Kidnapping" and the second publication on which José Luis worked: the adaptation of "The Vortex" as a graphic novel. A kind of storybook, only for adults.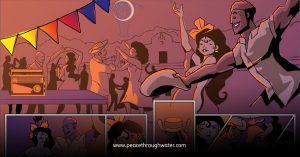 What is the story behind the graphic novel of El Salado?
M: "El Salado" tells the story of how a displaced community returns to its land, now a ghost town, during an intense period of drought, to face up to the fear brought on by a violent event which occurred in the past. This is basically the driver behind everything that happens, the crux of the story. But the beginning is recounted through a study of the Zenú mythology – the Zenú being the original inhabitants of this area of the Colombian Caribbean – and their spiritual link with water; and the ending is very much linked to the arrival of Ferrovial and other NGOs, an arrival which made this community project and the restoration of the aqueduct possible, thus providing an enabling environment for the return of the people of El Salado. We use a number of different fictional resources to tell a very real story, to make it seem like something of cosmic proportions. This was the most honest resource we could use to make our story live up to the excellent, admirable work of both institutions and the people in this beautiful, humble and enduring location.
Why a project like El Salado?
M: Because it is a very human story of adversity, but centred on how such adversity is overcome, and we think everyone can relate to that. From experience, we know that in Colombia news like this has a certain life span, and after a while it is replaced by other news, or, in the worst case, forgotten. As a country living, in one way or another, through the consequences of armed conflict, knowledge, memory and oral traditions are the most useful tools for empowering society and the different generations, which is why supporting initiatives of this kind should be a priority above all else. The Ferrovial team went to great lengths to make us as comfortable, relaxed and secure as possible in order to allow us to embark on the amount of work required by the project. Because having at your disposal all existing tools for getting messages across more quickly, for such messages to be more easily understood, and for allowing feedback, is a win-win situation. If there is something that has really marked us as Colombian creative artists, it is understanding that reality is stranger than fiction. In a country such as ours, apart from support, what you need is a certain degree of fiction in order to overcome a number of social, political and cultural barriers.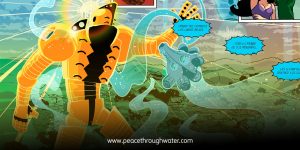 What has been your inspiration for telling this story?
M: The first time you sit down in front of a blank page you want to put on it the appropriate combination of inspiration, something that will resonate with the viewer/reader/ internal critic and make them honest with themselves, helping them connect with the person on the other side. So the first spark of inspiration, at least for us, was getting the right mixture of something very commercial and universal, and something that could  be considered very intimate, such as the facts unearthed through the research process (which is the key element of the whole thing, as we have witness statements that validate the authenticity of our story and, on several occasions, this is precisely what hits hardest). This has shown us that it is essential to balance the vision of the creator with the requirements of the project. We hope to find a bridge between the entertainment products we enjoy – irrespective of type and origin – and the tangible experiences which can end up being terrifying and which define our life experiences as Colombians. However, there should not be an actual exploitation of the real backdrop in which fiction takes place; it should be something that helps healing as a country.
What can we expect from the world of Colombian graphic novels?
M: Fortunately, Colombian graphic novels are on a high at the moment, there's no denying the fact. We expect a great future for it, since it has been able to earn its industrial independence and is still up and running, relevant and adaptable. It stopped being a low-profile phenomenon and is increasingly being seen as a cultural and artistic expression of great value. There is a demand for it, output is representative of this, and the product is continually improving. The general public now has a different perception of it, authors can decide whether or not they want to go commercial, new works are being published frequently, and what before was a niche market now appeals to a much wider audience. We know many people who have gratifying and fulfilling experiences, both within and outside the country, through self-publishing or because of having been published; knowing that this is thanks to the work of a storyteller is great. For us, that local wellbeing scenario means the world, because we'll always be proud of the fact that opportunity for us to get professionally involved in the world of comics came through an email invitation to be a part of this momentous, charming and well-intentioned project. Not in our wildest dreams did we imagine that we would become a small part of such an experience.