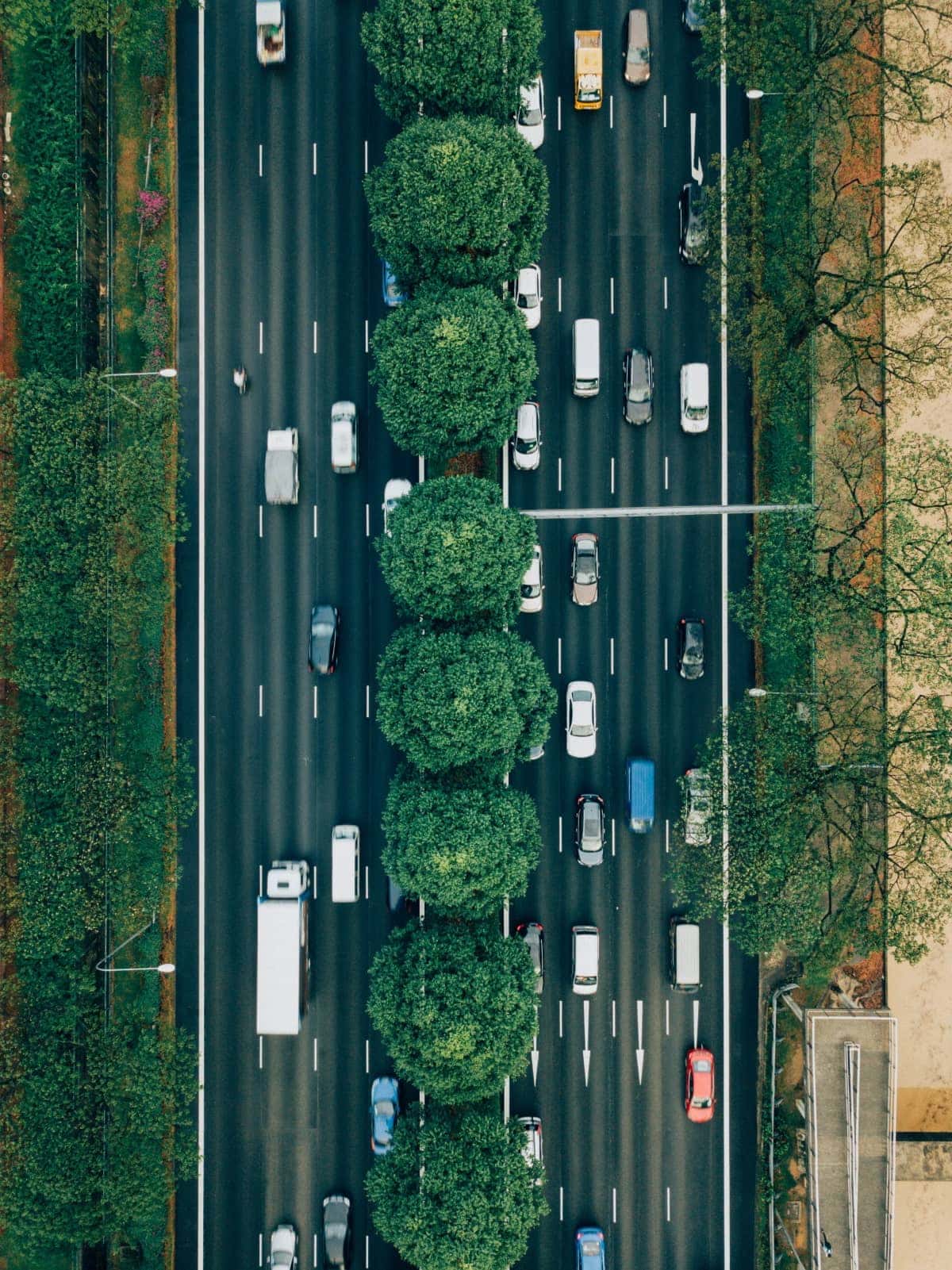 Mobile technology and electric mobility have driven carsharing services. Even though the term carsharing includes different types of service, the model that has seen the most growth in the last few years in cities like Madrid and Barcelona consists of temporarily using electric vehicles for brief periods of time (measured in minutes or hours) to travel short distances in cities or their surrounding areas. Normally, the whole process, from reserving the car, getting the vehicle, and billing by time and distance traveled, is done through a mobile app.
This model of carsharing has also been driven by social, economic, and environmental factors, aspects that, until now, were hardly considered when choosing a vehicle. As associating car ownership with social status is an obsolete idea, there is a shift toward greater conscientiousness and growing individual responsibility for reducing polluting emissions and CO2, a gas that is non-polluting but causes the greenhouse effect.
Unrestricted urban traffic flow
New limitations on traffic in certain urban spaces (like pedestrian and residential zones), as well as temporary restrictions due to the concentration of pollutant particles in the air, have also influenced growing demand for the service; traffic congestion and the difficulty of finding parking are also taken into account, especially among individuals who only travel short distances each year and primarily use their cars to get around in the city.
From an economic perspective, depending on how the vehicle is used, the decision to use carsharing services can mean savings based on eliminating fixed costs linked to acquiring and owning the vehicle, including maintenance, repairs, fuel, taxes, and insurance. Carsharing services limit the cost of the vehicle based on use time and kilometers traveled each trip, or a combination of these variables. In addition, in cities like Madrid and Barcelona, these vehicles are exempt from paying in regulated parking zones, which applies to temporarily parking the vehicle while still in use as well as after service has ended.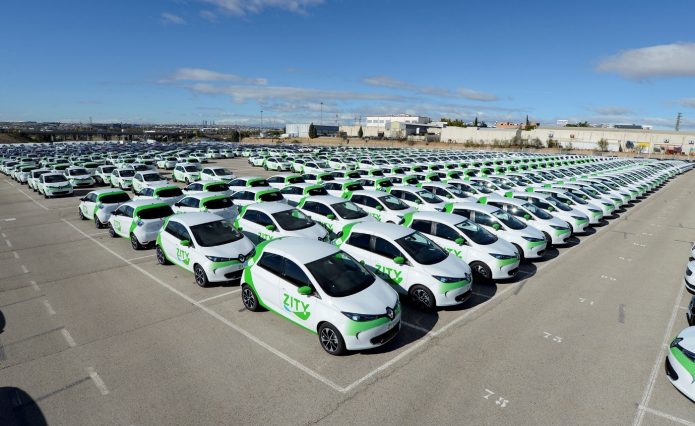 An alternative that complements owning a car
At the same time, carsharing services function as an alternative to owning a car and as an alternative to using your own car to save mileage, fuel, and emissions. As a result, users of these services reduce their carbon footprint, and it promotes a mix of individual mobility styles. A mix of individual mobility choices results from combining different forms of transportation; it reduces dependence on and use of a privately-owned vehicle and favors other modes of transportation (on foot or on bicycle and by public transit) combined with using carsharing.
As an additional social benefit, electric carsharing services are the most effective way to introduce the public to electric cars. By using them in the real world and incorporating them into their mobility mix, the public discovers their advantages, including their potential for autonomy, efficiency, and zero emissions, as well as showcasing their responsive, smooth, and quiet handling. This simultaneously strengthens the infrastructure associated with electric cars (such as charging stations), contributes to their development, and results in lower costs for the related technologies, which encourages their adoption.
It is calculated that, by 2020, carsharing services will gain 16 million users in the European Union. This will reduce the number of privately-owned vehicles in circulation from 7 to 11 cars for each shared car, which will also reduce traffic congestion and parking shortages, creating new models of individual and urban mobility.
Zity: five hundred electric cars in Madrid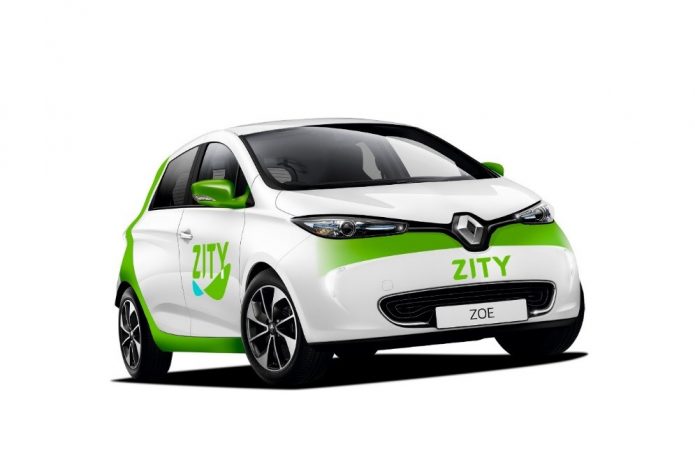 Zity is a carsharing initiative developed by Ferrovial and Renault that offers services in Madrid. It has a fleet of 500 electric cars that are Renault Zoes, which have five seats and a 300 km driving distance when fully charged. All Zity cars are automatic and come equipped with GPS navigators, air-conditioning, a phone charger, and a back-up camera, among other accessories and safety features.
To use the service, you have to register through the Zity app (available on Android and iPhone). It's the same app used to lock and unlock the vehicle, which eliminates the need for keys. There's no registration fee for the Zity carsharing service, you just have to register on the app with a European driver's license and I.D., along with a credit or debit card.
The fee for using Zity depends on the use time (in minutes), depending on the daily rate. Zity's "stand-by" service lets you park the car while using it and keep it reserved: during that time, a lower rate is applied until the vehicle is started again. At that time, the system automatically switches over to the driving rate.
Zity vehicles can be driven in and outside the city of Madrid, as long as service comes to an end inside the Zity service zone. In addition, Zity cars can travel in HOV (High Occupancy Vehicle) lanes, even if just one person is using it.