For many, the airport routine is a systematic and dreaded part of life. Check in. Wait in line at security. Remove your shoes, belt, watch, and any metallic objects than might be in your pockets. Remove any electronic items from your bag. Stand still while some stranger frisks you. Put everything back on, etc.
But somewhere between airport purgatory and a likely delay is a magical plot of concourse paradise. This place is unique. The air is 30% Chanel no.5, Toblerone is as big as a child's arm, and there are enough free whiskey samples to put Dylan Thomas under the table. You stop. After all, you aren't in any rush to the get to the boarding gate (you arrived two hours early just in case something went awry).  You wander through the aisles, eyeing astonishingly low prices and rediscovering the joys of browsing, and you ask yourself, "Where am I?". And yet, you already know the answer all too well—a Duty-Free Shop.
What is a Duty free shop?
These shops predominantly exist in airports, but can also be found at seaports, train stations, and any other place that allows for the legal sale of tax-free goods. The answer to why they exist and where they came from is a little more complex, but most irrevocably changed the history of air travel forever. If you've ever had such an illusory pre-boarding experience in Shannon, Ireland, you were probably closer to a hidden history than you ever realized. On the wall in the airport is a picture of the Irish President—a short-statured and jovial character, who many Irish friends of mine say is "an embodiment of Irish optimism and everything a nation should want of a leader"—and beside him is a picture of Doctor Brendan O'Regan—a man who has been a hot topic of conversation in recent years.
For this story to have taken place, and in history it is constantly so, every piece had to be in the right place. This leads to my conclusion that clichés often hold great truth, parting in the case of being it in the right place at the right time or vice versa. But where and who was O'Regan that gave him such an advantage for history making?
Who is the man behind the idea

of duty free shops?
Staying in the family business, O'Regan studied hotel management in Germany, France, Switzerland, and the UK before becoming the manager of Stephen's Green Club in Dublin and later becoming the Comptroller of the Foynes flying boat base in 1943, which would undoubtedly inspire the essential argument for his to-be discourse.  In 1945, Doctor O'Regan was appointed the caterer comptroller (a managerial position in charge of controlling the quality of the accounting and financing reporting of an organization) at the Shannon airport, a position which provided a privileged perspective from which he could form his revolutionary idea.
The surface of the story is generally well known; we observe the success of Duty-Free Shops every time we travel, across the world. But something that is not so easily observed is the necessity of change in order to progress—something that O'Regan knew was necessary and something that the Irish Government risked loads of tax money over and even local traders opposed. So, why Ireland? And not in the capital, at that! In the early days of air travel, when people travelled from New York to London or Paris, they would fly in propeller airplanes and had to land in the first runway they saw to refuel after crossing the Atlantic. 
Shannon was the closest European airport to the US and so, it instantly became the gateway to Europe. All sorts of famous people all landed there, from presidents to film stars, and royalty. And what's more, after such a long arduous voyage, people were usually looking forward to some good food and drink. Naturally, the idea occurred to him while observing a similar phenomenon. During a transatlantic journey on boat, returning from the US, O'Regan saw the shop selling duty free goods on board and thought, "If they can do it when you are crossing the sea in a boat, you can surely be able to do [it] when you land for the first time."
Ships of the Sk

y

 
I find the unexpected charm in this story in the simple fact that O'Regan didn't see the regulations in place at the time as immovable, they were simply something that needed to be adapted so that he could realize his idea and change the future of his community. Arguing that airplanes were but "ships of the sky and airline passengers are modern day sailors of the clouds", O'Regan convinced the Department of Industry and Commerce and the Revenue Commissioners to grant the same duty-free rights to sales made in the Shannon Airport just as they were on Cruise ships in international waters.
The first implementation of this new freedom was a simple wooden hut, up-and-running in July of 1950, selling whiskey for the equivalent of just $1.50 a bottle. It was located between the lounge and the airport, so you had to walk through it to get anywhere; a design feature that stills plays strong today. The world's first duty-free shop shortly followed.  In 1954, a mail order service expanded the operations of the shop, thus reaching out to customers around the world, selling goods such as china, crystal, fashionable clothing, and jewelry.  
As he had promised the government, the shops featured local food and crafts: a key part to his deal. Ham, bacon, honey, cheese, eggs—they were all there.  Rather than continental cuisine, he offered Irish food, adding names of different place to the food. When he served whiskey in the coffee, he topped it off with a thick layer of local cream and named it the first Irish coffee.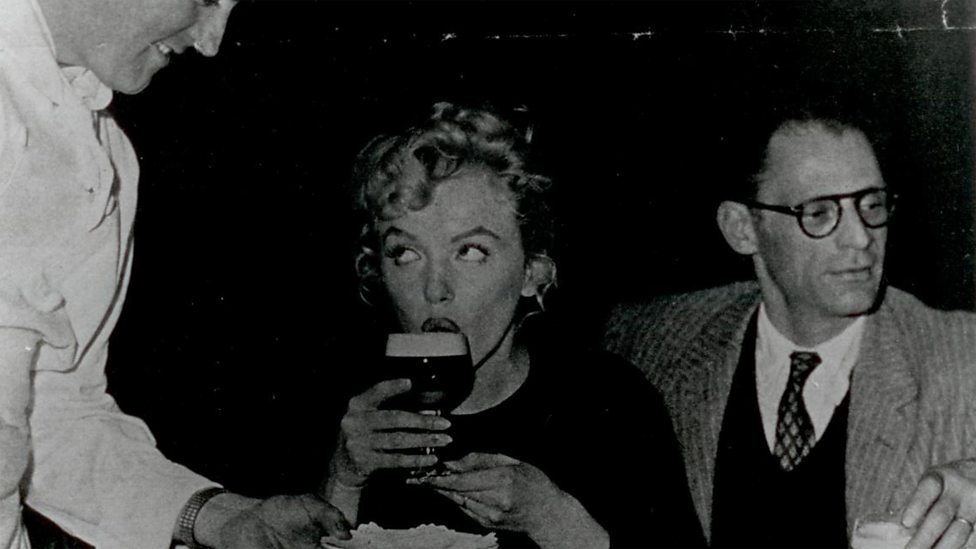 Very predictably, many of those goods didn't stick around (Imagine carrying eggs onto a plane!), but from the very beginning, the biggest sales were in tobacco and alcohol. Whiskey and cigarettes were one third the price you'd pay outside the airport. It was a huge hit and, within just six months, O'Regan had to expand the store.
Several manufacturers wanted in on this market of wealthy travelers, as so Toblerone became one of the first products associated with the concept as it was sold in the very first duty free shop in Shannon airport. And though Brendan O'Regan stayed in in his beloved Ireland, the concept of duty-free didn't.  International delegations would soon visit the shop in Shannon and see what a profitable idea it was allowing for the idea to expand around the world. The second duty free was opened in Amsterdam in 1957 and the private company DFS opened the first duty free shop in the USA, in Hawaii, in 1962.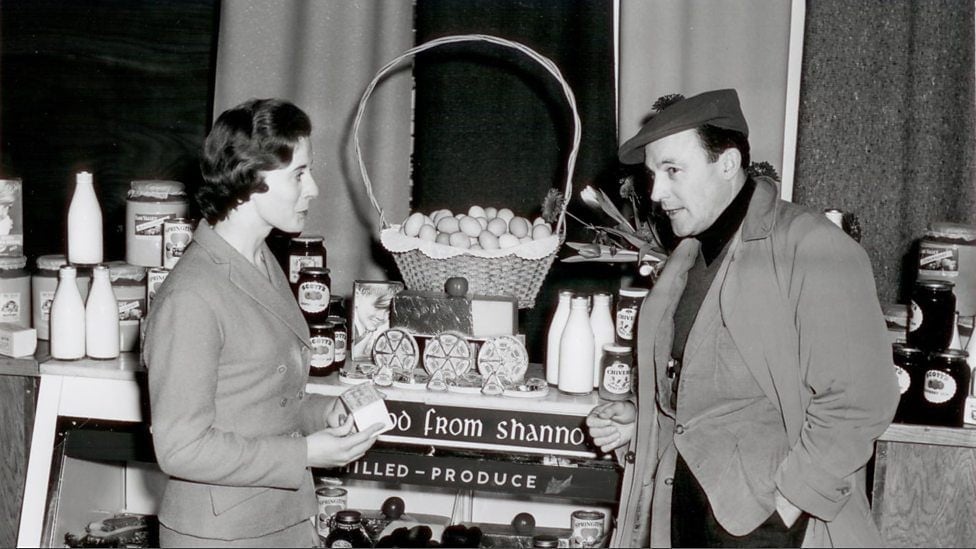 Once long-range passenger jets were well established, not as many people needed to stop off in rural Ireland. Plus, there were plenty of other duty-free shops across the world. O'Regan never tried to own the concept he had created, and he never became the wealthy businessman that others ahead of him would become in the future.  He didn't have any of those interests in mind. He only thought about his community, which is truly selfless when you consider that Duty free stores will do $70 billion worth of business in 2018 alone and if it were a country, it would be the 9th biggest chocolate market in the world, and for that, he should be remembered.