With 5 March being International Energy Efficiency Day, we all might ask ourselves what more can we do to make the difference. Could I be more efficient? You already have an electric car, solar panels, etcetera, but you want to know what else you can do. Or maybe you don't have any of those things but still feel there's something you could do to create a positive impact and be more energy efficient. Maybe the real question isn't what you could buy, but rather, what you could read. That's right! Have even considered how sourcing your information and reading more about energy efficiency could influence your habits?
On today's blogpost, we're going to talk about different online publications—news pieces that change minds, blogs that influence and inspire, and research that is shared with readers on the latest technology and news in energy efficiency.
Breaking Energy is an online publication founded in 2011, originally as AOL Energy, and acquired by Breaking Media in 2013. And though the name has changed, the access to quality content as remained the same. With access to news, expert opinions, reference materials and discussions related to the latest topics in the energy market trends, Breaking Energy is a phenomenal source for obtaining information.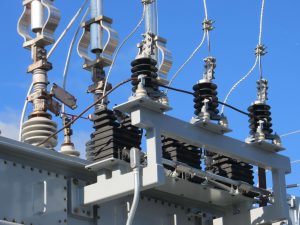 Energy Manager Today is a publication with a website, research, daily newsletter, and social media platforms aimed towards corporate executives involved in energy management. The publication features:
Daily news stories written by in-house staff writers and editors
Daily email newsletter sent to opt-in email list
Daily columns written by industry experts
Webinars
Research Reports
Videos
Case Studies
Microsites
Job Board
White Paper Library
Data
The reader who most benefit from Energy Manager Today's publications are typically energy directors and managers, who develop and oversee energy strategies for plants, distribution centers, corporate/government facilities, retails/restaurants, and public spaces with the goal of reducing energy consumption and costs.
An added benefit of this publications is its user participation. Readers can review and recommend all sorts of new technology being implemented in the sector related to efficient and renewable energy.
Since 1991, GreenBiz has been one the leading publications that combines business, technology, and sustainability. It can appeal to a wide variety of readers from every fields, because qualities information is what they really strive for. From its website to different events and peer-to-peer networking and research, GreenBiz is a great way to stay informed and keep progressing in the latest technology and sustainability. Its research ranges from business to technology and sustainability and includes the annual State of Green Business and NGO reports.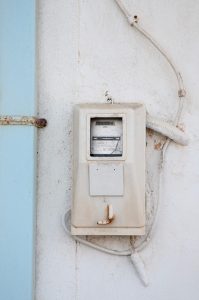 Green Tech Media is a wonderful online resource for all things energy-efficiency. With different sections for solar, grid edge, storage, and wind energy, amongst many others, they provide you with a variety of information from projects, units, optimization, and policy. They even have a weekly podcast on global energy transformation, providing insights into the latest technology, markets, project, etc.
All in all, it's a great site for gathering in-depth market analysis, business-to-business news, and conferences, informing and connecting people in clean energy, all from professional journalists and contributors.
Inspired by the link between the latest science in home energy and techniques used by residential builders, Home Energy is the ideal information source for reliable, current information on energy-efficient products and the best techniques to maintain an affordable, comfortable, healthy, and energy-efficient home.
If you are having problem with your home and performance is low, drafts and molds are just some of the signs of an inefficient home that is ultimately very expensive to heat and cool and is most likely uncomfortable. These are the kinds of issues that Home Energy addresses, always staying on the vanguard of building sciences.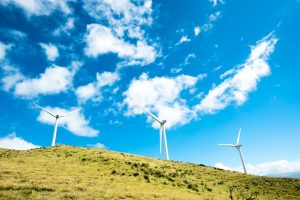 This blog has the advantage of being formed by actual professionals in the field. With owner Amanda Godward being a certified energy auditor as well as LEED certified, her passion to the improve the comfort, efficiency, and safety of homes surpassed the passion for her previous career as an engineer.
And just as her concern led to her career, she as well as everyone at Ecotelligent Homes have been gracious enough to share their expertise on their blog. Offering such advice as the "The Pros and Cons of Different Types of Insulation" and the curious causes for icicles, this blog can teach any reader interested in home energy efficient something new and useful or someway to improve their own home's efficiency.
There you have six of our favorite publications for energy efficiency. Now, to celebrate this glorious day, read up! One of the most important things you can do as a concerned citizen who wants to have an impact is be well informed. The right information will help to take action in your home as well as in your daily routines.