Civil works
This Is How We See You
"Societies are built…" is an expression that comes up in history and philosophy books, in politicians' speeches, at debate tables, in our personal lives, and maybe even in our own opinions on what is around us. Building a society must be done with an awareness of what is happening in it, taking into account the needs and problems that exist and arise for the individuals in it.
During my journalism degree, I've been instructed in several fields: economics, politics, law, marketing, technology… even gender, but in terms of the construction sector, my perception of it was quite basic, as I have always viewed it as a subsector of the services sector, something totally unconnected to the world of journalism. Now, after joining Ferrovial Agroman's Department of Innovation and Digital Transformation, I've realized that the field of construction – besides being an essential part of the secondary sector and national GDP – is an ideal job opportunity for a journalist. After all, I only had the general view, understanding it as a field encompassing everything that affects development both directly and indirectly.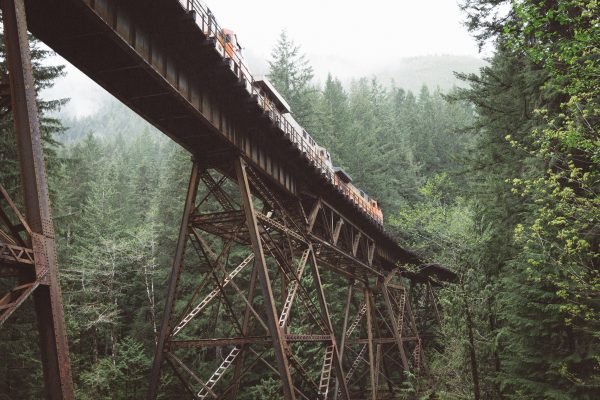 Despite this unique perception, both my life and my family´s history have been linked to this sector in one way or the other. I have experienced both the good times and the not so good times (specifically in the Spanish market). This has inspired in me the hope – and the need – to innovate, improve, grow, and achieve excellence for customers and for society.
One can only accept that our lives are somehow linked and influenced by the world of construction on a daily basis. The infrastructure that surrounds us, which we use and enjoy every day, makes our lives easier and more comfortable. After all, not having them makes our quality of life, as well as our individual and collective development, exponentially more difficult.  Every improvement, every new innovation, as well as every downturn or stagnation in the market, irreversibly affects us.
Building great empires
In a historical context, building infrastructure has been decisive in the development of civilizations;  the great empires speak to us through surviving structures: first with the creation of primitive buildings that offered shelter as caverns; centuries later with the construction of walls and castles that afforded protection, roads designed as junctions to link territories; and today with ports, railways, and airfields, as well as structures designed to perform basic functions, such as canals and dams for using water, or power plants that provide our homes with light and electricity.
To be sure, infrastructure continues to be an essential motor for evolution and development in society, which makes its role even more important as it is an opportunity for current and future development almost as equal or even greater value than it was in the past.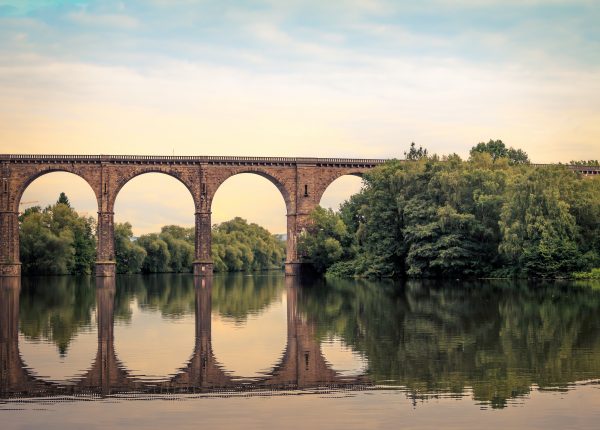 Efficient management of a construction site
Just as the buildings around us improve and complete our lives, they are also a source of "challenges." Construction, remodeling, and repairs are just some of the examples of the inconvenience they generate for those living with them. From train track repairs to an airport or metro line closure, we have all been caught in one of the multiple inconveniences that are caused by construction. One of the challenges of innovation in construction is that it becomes noticeable to the end-user, and therefore avoid interruptions to daily activities in our lives. Efficient management in construction involves overcoming this barrier and making construction a common and beneficial project for those of us coping with it. In other words, switching from dealing with contruction to enjoying it.
Future opportunities for infrastructure
One of the most significant functions of construction is overcoming obstacles and creating opportunities for the future, so it is essential to continue along the path towards an architecture where barriers for the disabled are a distant memory, where all infrastructure can accommodate the functions for which they were designed, and where sustainable buildings are a reality for users and the environment. Examples include easily accessible stations and airports, modular buildings with multiple uses, green housing, the implementation and development of renewable energies, streets with pedestrian areas for relaxing, integrated green spaces… all with the aim of improving the present and setting up opportunities for the future.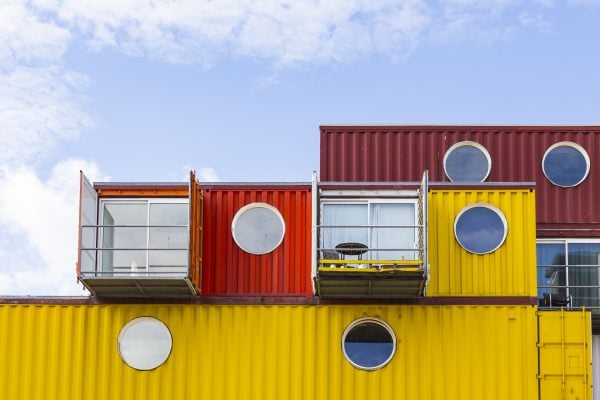 The press, both national and international, has published countless headlines in recent years linking the construction sector with major crises, housing bubbles, environmental problems…All this may seem like an enormous challenge to overcome, something to be swept under the rug, but, as is often said, nothing is impossible, and everything can be seen as an opportunity to give value and visibility to this sector's fundamental role.
Construction has the ability to grow and improve by applying new tools that technology is making available to us and which make our life easier. Innovation is undoubtedly the key tool for developing efficient infrastructure and building construction that, in addition to fulfilling its primary function, helps improve people's lives and solve new challenges facing society, including the ecological crisis, global warming, and demographic changes. On the other hand, the new job opportunities stemming from new technologies and innovation will significantly reward this already latent effort and enrich the landscape of the construction market exponentially.
In this sense, as an information professional who recently joined the workforce, I believe that it is essential for the development of the construction sector to publish and disseminate research projects, implement new processes, and support the development of innovations in the sector both internally and externally in order to spread the innovative spirit and to create a culture where construction is understood to be the motor for development and general well-being, not as a sector with an explicitly negative impact.